Defence
Tezpur University And Indian Army Sign MoU On Chinese Language Training For Army Troops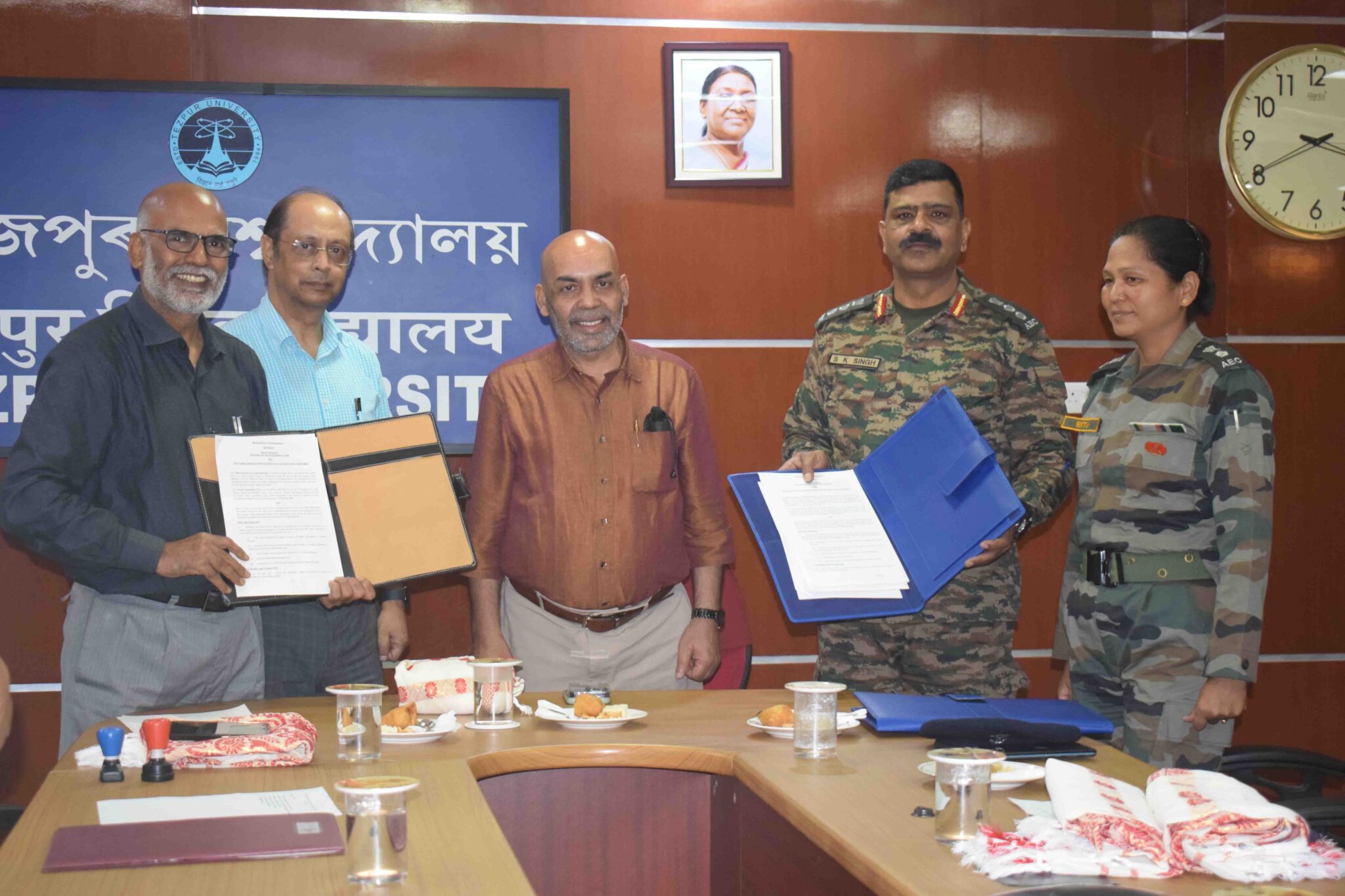 With better Chinese language skills, army members will be able to make their points in a much clearer way.
It will also make it easier to share ideas and understand how the Chinese PLA sees their activities during Commander Level Talks
On Wednesday, a Memorandum of Understanding (MoU) was made between the Indian Army and Tezpur University to teach the Chinese language to Indian Army members.
Lt. Col. Mahendra Rawat, the Defense PRO for Guwahati, said that the course will last 16 weeks and will be held at Tezpur University.
"The MoU was signed by HQ 4 Corps on behalf of the Indian Army and The Registrar of Tezpur University in the presence of the Vice Chancellor Prof SN Singh," Lt Col Mahendra Rawat said.
Tezpur University was made a central university by an act of parliament in 1994. It was one of the first places in the North East to teach foreign languages, including Chinese, by highly qualified teachers.
He also said that this Chinese language course will improve the army's ability to speak Mandarin and give army members the tools they need to talk with Chinese military personnel when the case calls for it.
"With better Chinese language skills, army members will be able to make their points in a much clearer way. "It will also make it easier to share ideas and understand how the Chinese PLA sees their activities during Commander Level Talks, Flag Meetings, Joint Exercises, and Border Personnel Meetings, etc.," said the Defence PRO in Guwahati.
Facebook Comments