Defence
Boost To Make In India: Multiple Deals Over Rs 36,400 Crore Signed By Defence Ministry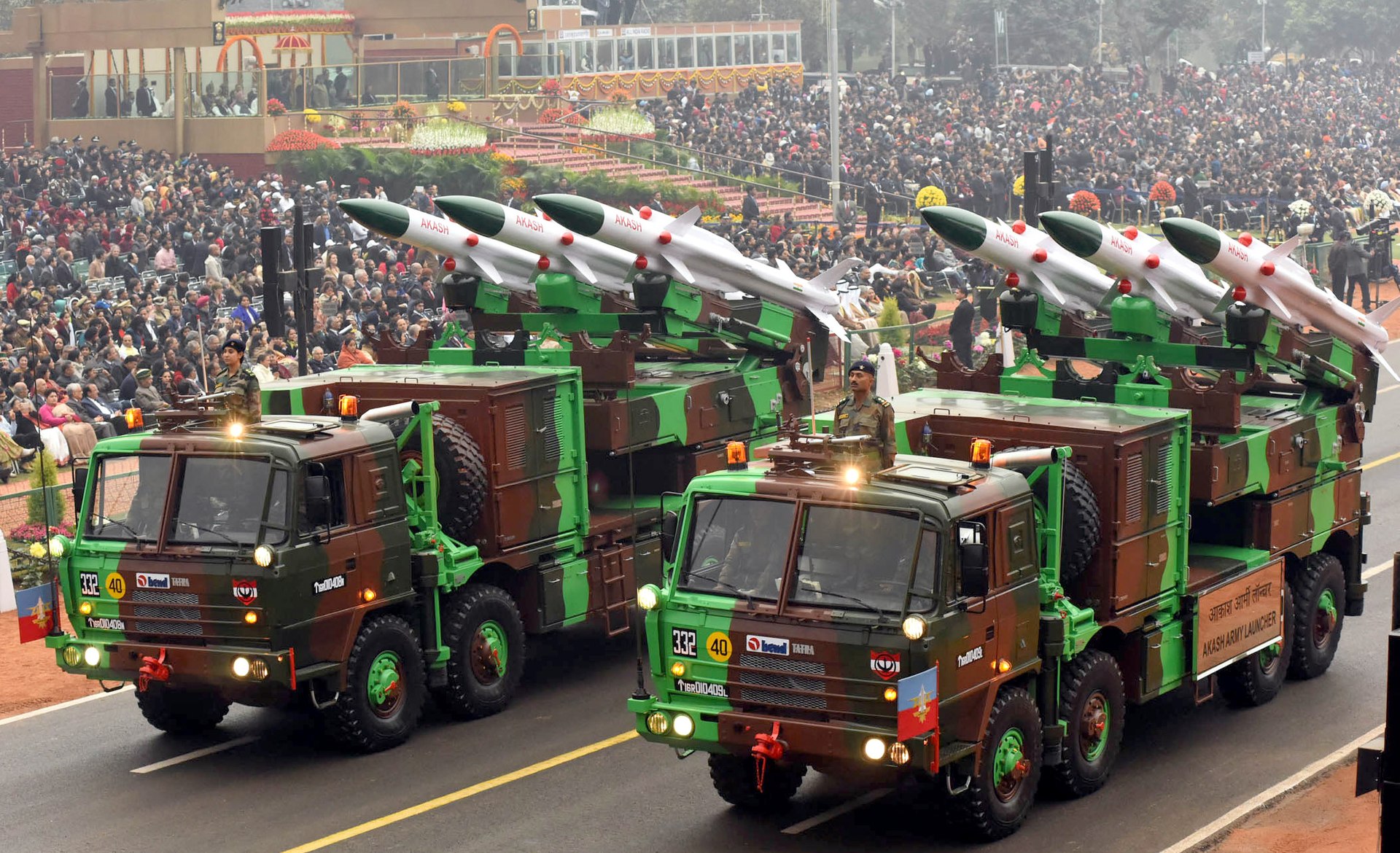 New Generation Offshore Patrol Vessels, which will be made in India by Garden Reach Shipbuilders & Engineers and Goa Shipyard Limited
The ministry also signed a deal worth over Rs. 9,100 crores for the Indian Army to buy a better Akash Weapon System and 12 Weapon Locating Radars
Thursday, the government signed a number of deals worth more than Rs 36,400 crore that gave the Army, Navy, and Indian Air Force more weapons. This was a big boost to "Aatmanirbharta" in Defense.
The Indian Army and Bharat Dynamics Limited made a deal for Bharat Dynamics Limited to give the Indian Army two regiments of upgraded Akash air defense missile systems.
The agreement with BDL for the third and fourth regiments of the missile system will cost more than Rs 6000 crore.
This would be an upgraded version of the missile system with a seeker that would give the Indian Army more accuracy when shooting down offensive enemy aircraft or drones on the border. The upgraded Akash missile systems are now able to work at high altitude borders and have an active Radio Frequency (RF) seeker to improve accuracy.
An official statement said that the Defense Ministry also made a deal with Indian shipyards to buy 11 Next Generation Offshore Patrol Vessels and 6 Next Generation Missile Vessels for a total of Rs 19,600 crore.
The contract to buy 11 OPVs under the Buy (Indian-IDDM) category was signed with Goa Shipyard Ltd (GSL) and Garden Reach Shipbuilders and Engineers (GRSE), Kolkata, for a total of Rs 9,781 crore. Seven of the 11 ships will be designed, developed, and made in India by GSL, and four will be made in India by GRSE. The ships will start arriving in September 2026.
Officials said that if the Indian Navy buys these ships, it will be able to keep up its fighting skills and meet many operational needs, such as anti-piracy, anti-infiltration, anti-poaching, anti-trafficking, non-combatant evacuation operations, search and rescue (SAR), protection of offshore assets, etc.
At a cost of Rs 9,805 crore, a contract was signed with Cochin Shipyard Ltd (CSL) to buy six next-generation missile vessels (NGMVs). The ships will start to arrive in March 2027.
The NGMVs would be heavily armed warships with stealth, high speed, and offensive capabilities. The ships' main job would be to attack enemy warships, merchant ships, and land targets.
Also, the Defense Ministry signed a contract with Bharat Electronics Limited to buy 13 Lynx-U2 Fire Control Systems for the Indian Navy at a total cost of over Rs 1,700 crore under the Buy "Indian – IDMM (Indigenously Designed, Developed, and Manufactured)" category.
The Lynx-U2 System is a Naval Gun Fire Control System that was designed and built in India. It can accurately track and engage both air and surface targets as well as targets in the water.
New Generation Offshore Patrol Vessels, which will be made in India by Garden Reach Shipbuilders & Engineers and Goa Shipyard Limited, will have the 4th generation of systems installed. These systems will be completely made in India.
The ministry also signed a deal worth over Rs. 9,100 crores for the Indian Army to buy a better Akash Weapon System and 12 Weapon Locating Radars, WLR Swathi (Plains).
A press release from the Defense Ministry said, "A contract was signed with Bharat Dynamics Limited for the purchase of an improved Akash Weapon System (AWS) for the 3rd and 4th Regiments of Army Air Defence, which includes live missiles and launchers with upgrades, ground support equipment, vehicles, and infrastructure." The contract is worth more than Rs 8,160 crore.
At a cost of over Rs 990 crore, a contract was signed with Bharat Electronic Limited (BEL) for WLR Swathi (Plains). It is an Indian-made WLR that can find guns, mortars, and rockets fired at own troops, making it easier to destroy them through Counter Bombardment with own firepower resources.
"This will let troops do their operational jobs without the enemy getting in the way. It will also protect them from enemy fire. The plan is for induction to be done in 24 months," the statement said.
Facebook Comments