Global News
US Says That Russia Wants Weapons From North Korea To Help With The War In Ukraine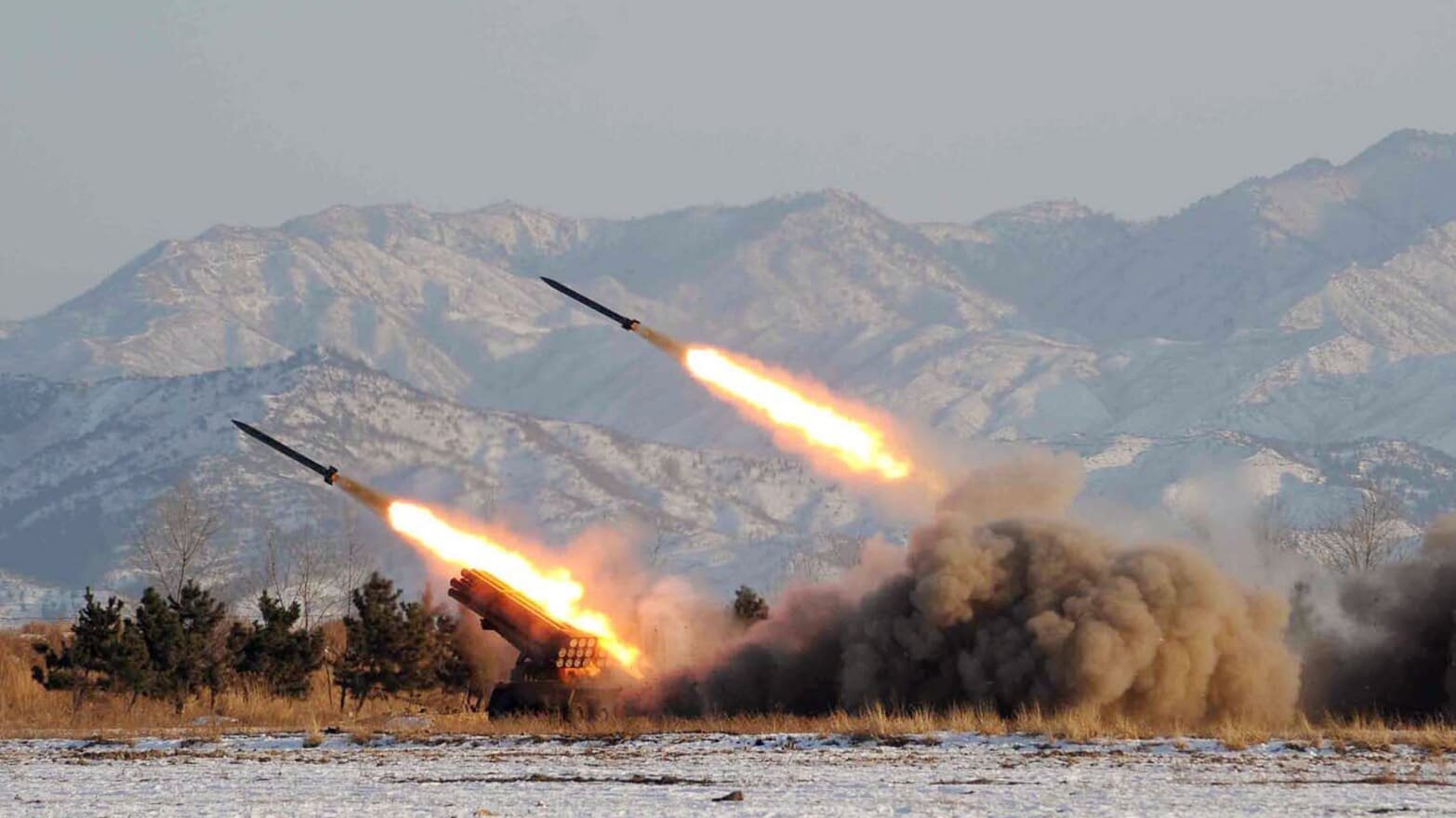 A private Russian military company, bought weapons from North Korea to help its forces fight alongside Russian troops in Ukraine.
The administration has already declassified intelligence to show proof that Iran sold hundreds of attack drones to Russia over the summer and that the Wagner Group
The White House says it has new proof that Russia is again looking to North Korea for weapons and ammunition to fuel the war in Ukraine. This time, Pyongyang would get food and other goods that it needs in exchange.
It's the latest claim that Russia is turning to "rogue" nations to help it keep fighting its 13-month-old war because it can't get the weapons it needs because of sanctions and export controls.
"As part of this proposed deal, Pyongyang would send over two dozen different kinds of weapons and munitions to Russia," White House national security council spokesman John Kirby said on Thursday. "We also know that Russia wants to send a delegation to North Korea and is offering to trade food for weapons with North Korea."
Experts say that North Korea's food situation is the worst it has been during Kim Jong-11-year un's rule, but they don't see any signs of famine or mass deaths happening soon. North Korean state media said earlier this month that Kim has promised to give the government more control over farming and take a number of other steps to increase grain production.
Antony Blinken, the US secretary of state, said last month that US intelligence showed China was thinking about sending weapons and ammunition to Russia. However, White House officials have said they haven't seen any proof that Beijing has actually sent weapons.
Last year, it was said that Russia's ambassador in Pyongyang suggested that North Korea could send workers to two Russian-controlled territories in eastern Ukraine to help rebuild the war-damaged infrastructure there.
Alexander Matsegora said that despite UN sanctions, there could be "a lot of opportunities" for the North and the self-proclaimed people's republics in Donetsk and Luhansk in Ukraine's Donbas region to work together on the economy.
The Treasury Department's Office of Foreign Assets Control put sanctions on a Slovakian man, Ashot Mkrtychev, earlier on Thursday. They say he tried to help Russia and North Korea make deals for arms.
Kirby said that Mkrtychev is at the heart of the new deal between North Korea and Russia, which hasn't been finalized yet. He also said that the US has no proof that Mkrtychev had anything to do with the transfer of weapons to Russia's Wagner Group, whose mercenaries have been fighting for the eastern Ukrainian city of Bakhmut for months.
Treasury said that between the end of 2022 and the beginning of 2023, Mkrtychev worked with North Korean officials to get more than two dozen types of weapons and ammunition for Russia in exchange for commercial planes, raw materials, and other goods that would be sent to North Korea.
In exchange, Mkrtychev worked with a Russian citizen to find commercial planes that could take goods to North Korea.
"Russia has lost more than 9,000 pieces of heavy military equipment since the war began," Treasury Secretary Janet Yellen said in a statement. "Thanks in part to multilateral sanctions and export controls, Putin is becoming more and more desperate to replace them." "Plans like this person's arms deal show that Putin is turning to Iran and the Democratic People's Republic of Korea as suppliers of last resort."
UN resolutions say that North Korea can't sell or buy weapons from other countries, so any deal with Russia would be against the rules.
North Korea is the only country besides Russia and Syria that recognizes the independence of Donetsk and Luhansk, two cities in eastern Ukraine that are controlled by Russia.
Russia's attempts to get weapons from North Korea are just the latest example of how the Biden administration has made intelligence findings more public as the war in Ukraine has gone on.
The administration has already declassified intelligence to show proof that Iran sold hundreds of attack drones to Russia over the summer and that the Wagner Group, a private Russian military company, bought weapons from North Korea to help its forces fight alongside Russian troops in Ukraine.
The administration has said that it has tried to share the intelligence findings so that allies and the public know what Moscow is up to and so that Russian President Vladimir Putin will think twice about what he does.
Facebook Comments