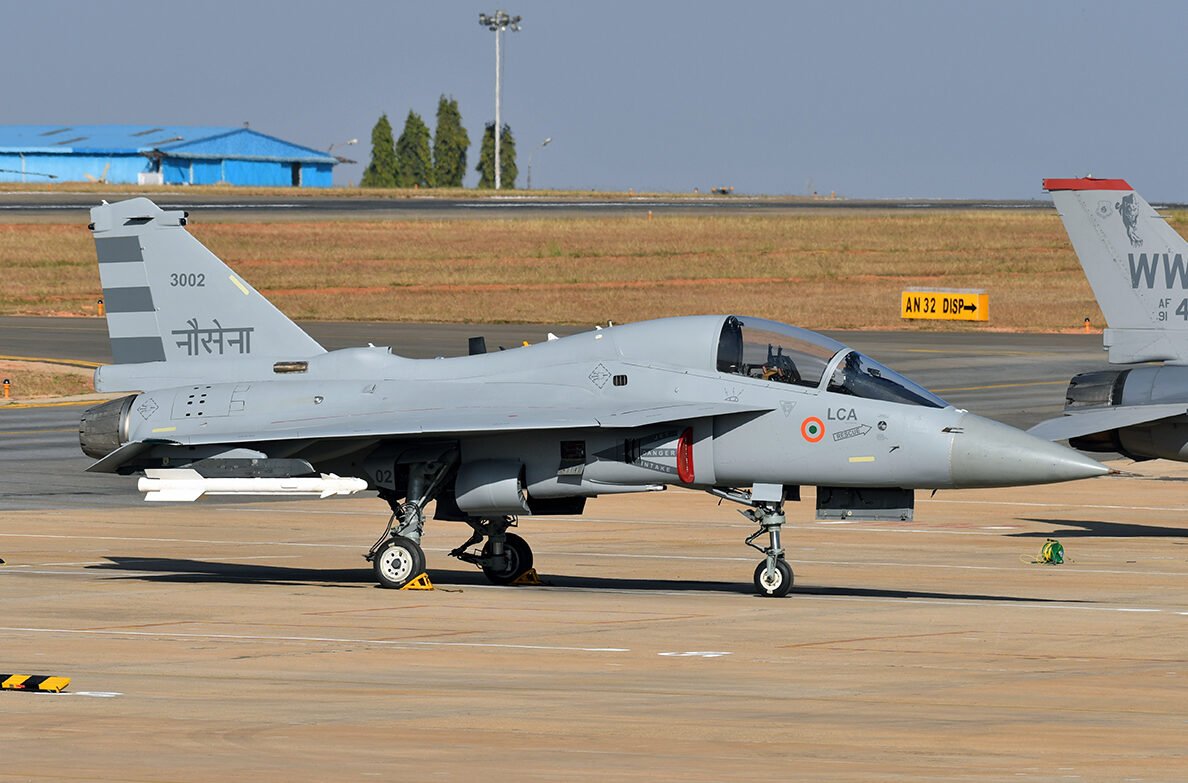 The Naval Tejas NP-5 training aircraft is undergoing final fittings at Hindustan Aeronautics Ltd, and will be used to collect data for the development of the Twin-Engine Deck-Based Fighter (TEDBF).
The Indian Air Force has already committed to the Tejas Lead-In Fighter Trainer (LIFT) programme, and Hindustan Aeronautics has begun discussions with the Indian Navy to link the Tejas LIFT and the Naval Tejas Mark 1 programmes in order to maintain avionics compatibility and address redundancy and technology obsolescence.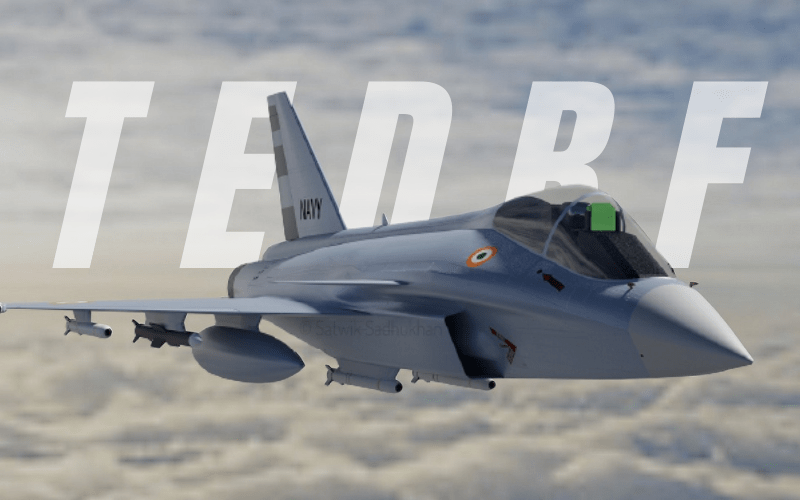 If HAL can convince the Navy to join the LIFT programme, it will include not only new cockpit layouts and avionics, but also more realistic performance for trainee pilots, as it will be able to mimic platforms such as the TEDBF or Mig-29k, giving them a better understanding of the characteristics of naval fighter aircraft and operations from the deck of an aircraft carrier.
After the integration and testing of the new enhanced technology that will be implemented as part of the Indian Air Force's Tejas Mark 1A programme, work on the Tejas LIFT project will begin.
Source: The IGMP
Facebook Comments