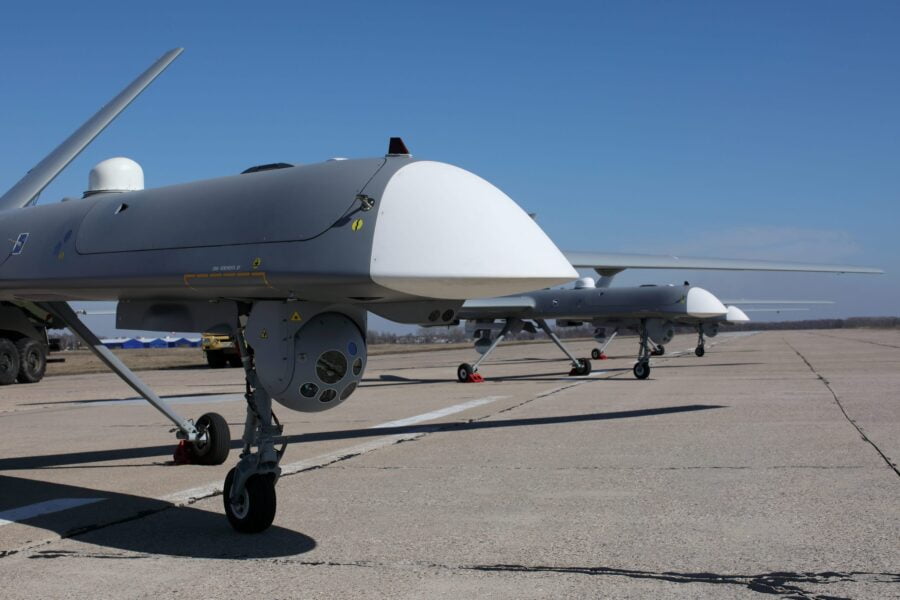 True, Russia's most powerful Orion UAV was shot down by Ukrainian air defences; yet, this is a significant loss for Moscow, given only 6 of these UAVs are currently active.
A Russian Orion MALE UAV was shot down by Ukrainian Air Defenses for the first time in the ongoing Russia-Ukraine conflict." The Russian armed forces use the Orion combat UAV, which is the most advanced UAV on the market.
An anti-aircraft missile brought down the Russian drone. The incident occurred on April 7, however it was not immediately announced by the Ukrainian Air Force Command due to security and secrecy concerns.
In addition to the drone, the Ukrainian side claimed that a cruise missile and a Russian Army military helicopter were also shot down during the combat. The aforementioned Orion UAV most likely took off from a Crimean peninsula airstrip near Feodosia.
Armed drones play a critical role on the modern battlefield, performing both reconnaissance and direct fire support in a very effective manner. For example, the US MQ-1 Predator and the US MQ-9 Reaper have excellent reliability, long endurance in the air, and the capacity to carry strong and specific weapons. When compared to manned aircraft, it is quite affordable.
In the realm of combat drones, Russia is lagging far behind the United States and even China, as evidenced by the fact that the UAVs they constructed (with Israel's help) are still being condemned. Russian UAVs are lacking in terms of functionality and technology.
The Orion was tested for strike missions in Syria in 2019, according to Russian Defense Minister Sergei Shoigu. The Russian Defense Ministry got the first batch of Orion drones in 2020 for testing purposes.
In the Donetsk Oblast, the modified armed Orion carried out an airstrike on Aidar Battalion's command centre. On the 9th of April, Orion successfully executed six recorded kills on Ukrainian vehicles.
The next generation of Russian drones has a wingspan of 16 metres and an 8-meter length, a maximum take-off weight of one tonne, and a payload of up to 200 kilogrammes of weaponry and military equipment. When the S-70 Okhotnik and Altius are still prototypes, this is Russia's most powerful UAV.
The Orion UAV has a ceiling of 7.5 kilometres, a maximum flying time of around 24 hours with a typical payload, and an average flight speed of up to 200 kilometres per hour.
Four to six unmanned aerial vehicles (UAVs), ground control stations, automatic take-off and landing systems, and related communications equipment make up an Orion drone system.
Facebook Comments