Industry News
News
MMRCA 2.0 : Russia is Offering MiG-35 & Su-35 Fighter Aircraft To The Indian Air Force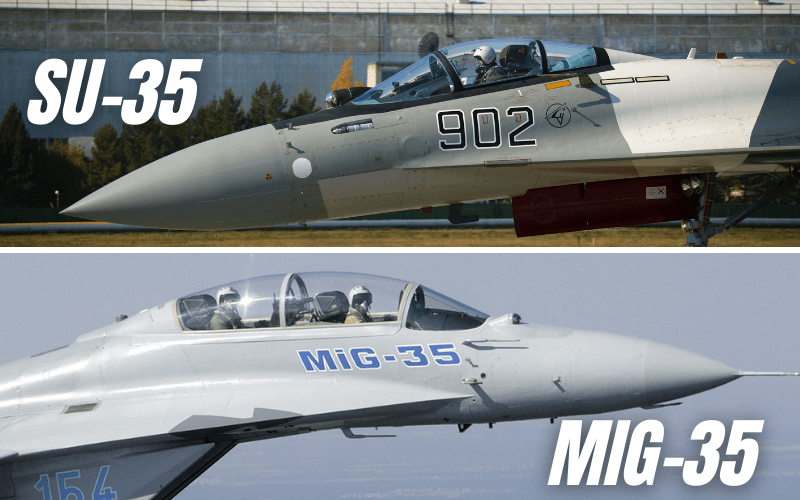 The Indian Air Force (IAF) is in the process of acquiring 114 multi-role jets, a project that is likely to cost around Rs 1.3 trillion and take at least a decade to complete before the first fighter jet is supplied.
While the French-made Rafale seems to be in the lead, as revealed by a widely-circulated survey by The EurAsian Times, India's old friend Russia is also hoping to secure this contract. This is especially significant in light of the cancellation of the Su-35's orders by Indonesia and Egypt, seen as a major setback for Russia's defense industry.
Moscow is reportedly offering two fighter different aircraft, MiG-35 and Sukhoi-35, to the IAF. But the service appears to have been unimpressed by the MiG-35.
Last year, it was reported that Russia is proposing its Checkmate, a next-generation fighter jet, to India, but given that the jet is still in development, India is unlikely to consider it for ongoing procurement. Hence, the Su-35 stands a chance for this contract.
India's Experience With Russian Weapons
India has long been a major customer of Russian weapons. IAF operates fighter jets such as the Mig-21 and Su-30MKI.
In recent years, India has attempted to lessen its reliance on other countries for weapons to boost local manufacturing. However, Russia continues to play an important role in enhancing the capability of India's military. The recent delivery of the S-400 air defense systems is a case in point.
An evaluation by the US Congressional Research Service (CRS) revealed last year that while India's reliance on Russian weapons and equipment has decreased significantly, the Indian military cannot operate effectively without Moscow-supplied military hardware and will continue to depend on it in the near and medium-term.
Facebook Comments