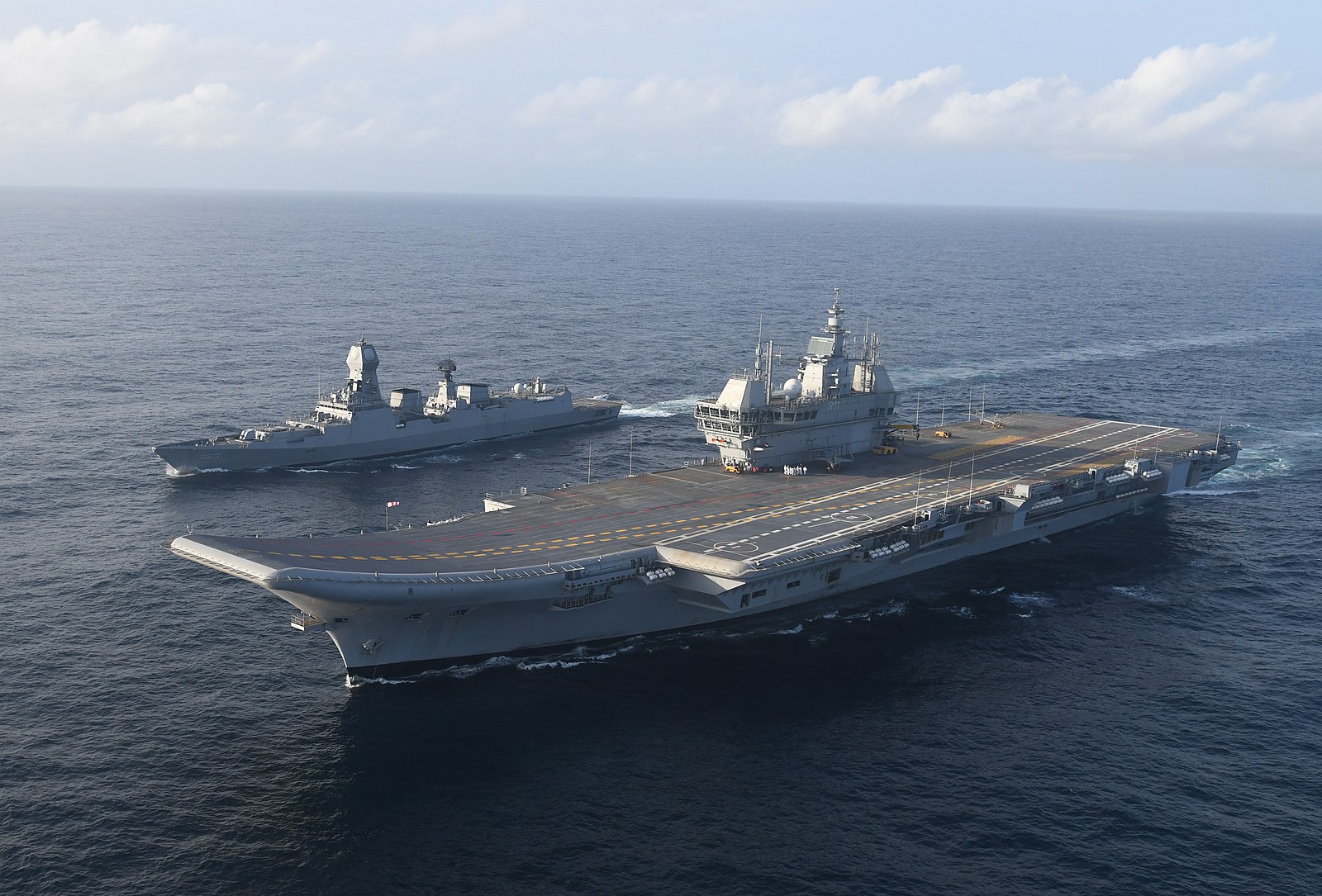 The long-range surface-to-air missile (LRSAM) system will soon provide air defence for India's indigenous aircraft carrier 1 (IAC 1) INS Vikrant. Work to integrate the missile system onboard INS Vikrant has already begun.
The LRSAM is a joint project between the IAI and the DRDO. It has a range of more than 70 km and can defend against a wide range of air, sea, and land threats to the maritime arena.
The INS Vikrant will also get the DRDO-made Vertical Launch Short Range Surface-to-Air Missile (VL-SRSAM), which will work with the LRSAM system to stop threats from the air.
VL-SRSAM has a range of 40 km, and there are rumours that DRDO is working on an extended LRSAM-ER version for the Indian Navy. This version will have an extra booster stage and will be able to shoot down aerial targets at 150 km or further.
Last year, the INS Vikrant passed its basin trials, and the Navy is about to start Sea Trials. During the Basin trials, all four Gas Turbines, the main engines, and the Power Generation Systems, which are made up of eight Diesel Alternators, were turned on for the first time. This proved the propulsion, transmission, and shafting systems.
Facebook Comments