Indian Army
News
India's First 'Mountain Tank' Prototype Will Be Released By 2023, L&T, Who Has Been Selected As A Development Partner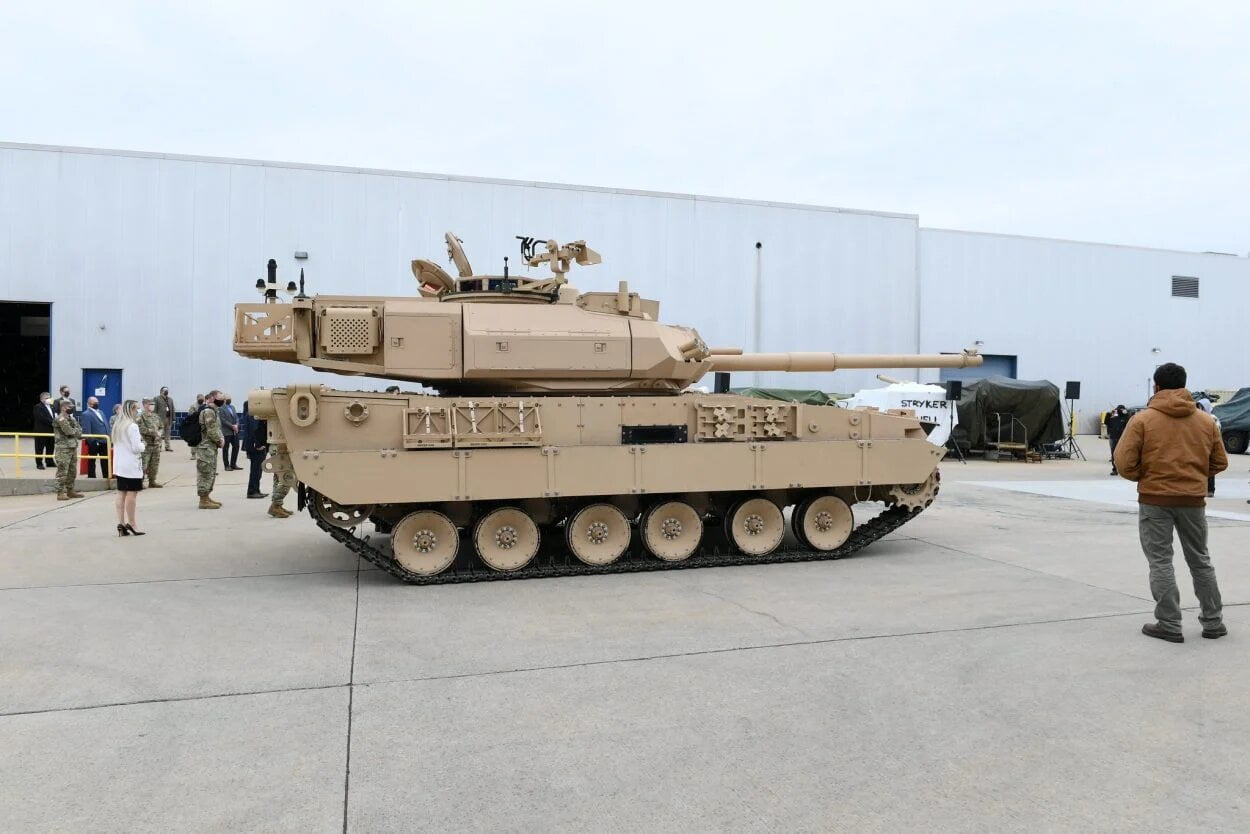 The Indian Army is looking for a lightweight tank with the same amount of firepower as its standard tanks and a weight limit of 25 tonnes
He added that the Type 15, also known as ZTQ-15 light tanks now employed by the PLA Army, "may have a superior power-to-weight ratio than Zorawar."
The Indian Army, which has been searching for a light tank for a while, has lately started Project Zorawar, which is loosely translated as "project strong," and asks for the introduction of domestic light tanks to enable quicker deployment and movement in high-altitude conflict zones.
Jayant D Patil, senior executive vice-president for the defence at L&T, who made this declaration to Janes on September 16, L&T has now been chosen as a development partner for the domestic light tanks.
Despite the company's involvement in the platform's development, he asserted that L&T cannot guarantee that it will play a part in the construction of the tank. Contracts for manufacturing and development cannot be merged,  Patil's explanation of the Indian procedure.
For the induction clearance, developed equipment must successfully complete field evaluation trials before the production ordering procedure can start, he continued.
Regarding L&T's involvement in the project, Patil avoided going further specifics. A senior source at the Defence Research and Research Organisation (DRDO) nonetheless told Janes that L&T is collaborating with the state-owned company on the development project.
The source continued, "We [DRDO and L&T] are planning to release a prototype by the end of 2023." The DRDO's Combat Vehicles Research and Development Establishment (CVRDE) is in charge of the project.
India's Quest to Acquire Light Tank
The Modi administration announced the creation of light tanks for the Indian Army on March 3, 2022. This action was taken in accordance with the 2020 Defense Procurement Procedure's Make-I category (DPP).
In order to confront China and achieve operational supremacy in high-altitude regions like Ladakh, the Indian Army was compelled to deploy light tanks. India initially contemplated acquiring the Russian light tank Sprut SDM1 following the border war with China in the summer of 2020.
In April 2021, the Directorate General of Mechanized Forces issued a Request for Information (RFI) on behalf of the Ministry of Defense for 350 light tanks in the 25-ton weight category (MoD). To avoid importing light tanks, the nation has now chosen to create its own.
The interruption in the global supply chain for defense-related components brought on by the ongoing Russia-Ukraine conflict had made it difficult to produce and maintain India's fleet of imported tanks. For the Indian Army, this means that domestically produced light tanks are required.
"Light tanks can tremendously enhance the combat potential in the High Altitude Areas (HAA) as they can be tailored to the existing infrastructure like bridges and roads and will have great manoeuvrability to give the Indian Army a better combat edge," said Indian Army's Lt Col JS Sodhi (Retd)
"Since they will be specifically designed for the current infrastructure, they can be incorporated quickly. Due to India's unstable geopolitical position and its hostile neighbours on its eastern and western borders, timely induction is extremely important.
The China Factor
After the fatal border conflict with China, the Indian Army was forced to use larger tanks like the T-72 and the T-90.
Tanks of Russian origin like the T-90 and T-72 weigh roughly 46 tonnes each. The native Indian main combat tank, the Arjun Mk 1A, weights roughly 68.5 tonnes. Usually, these tanks aren't made to be used at high altitudes. Instead, the plains and deserts are where they thrive.
In a similar vein, Sodhi claimed that "India requires light tanks for operations in High Altitude Areas (HAA) in its arsenal as the existing tanks are utilised are very heavy as their main function is to take part in operations in deserts and plains."
Since of their size and weight, he continued, "These tanks are difficult to deploy in mountainous places because agility and transit from one point to another is severely constrained, hence their full combat effectiveness and efficacy can't be utilised to the utmost.
Chinese battle tanks, on the other hand, are believed to be a mix of medium and light tanks with high power-to-weight ratios that are quite current and cutting edge.
Beijing has placed the most recent CSK series assault vehicles, ZTQ 15 (Type 15) third-generation modern light tanks, and ZTL-11 wheeled armoured personnel carriers along the LAC in Eastern Ladakh over the past two years.
The inefficiency of utilising big main battle tanks (MBTs) in mountain warfare has accelerated India's development of small tanks. For instance, Indian armoured battalions failed to move their hefty T-72s across terrain as high as 17,500 feet while China's ZTQ-15 light tanks can easily transit through mountain passes.
Maj Gen Harsha Kakar (Retd), "given the terrain, lightweight tanks are most suited." It will improve both the offensive and defensive options strategically. a strong message to the Chinese that we mean business and are not to be trifled with.
Sodhi, "Zorawar would prove to be a game changer in India's standoff with China once he is enrolled into the Indian Army. When deployed properly and effectively, armoured firepower may wreak havoc because, in addition to the enormous damage a tank's firepower can do, its awe and shock action pulverises the opponent.
He added that the Type 15, also known as ZTQ-15 light tanks now employed by the PLA Army, "may have a superior power-to-weight ratio than Zorawar."
The Indian Army is looking for a lightweight tank with the same amount of firepower as its standard tanks and a weight limit of 25 tonnes. They should also have loitering weaponry, artificial intelligence (AI), tactical drone integration for surveillance to provide situational awareness, and an active defensive system, the military.
Facebook Comments