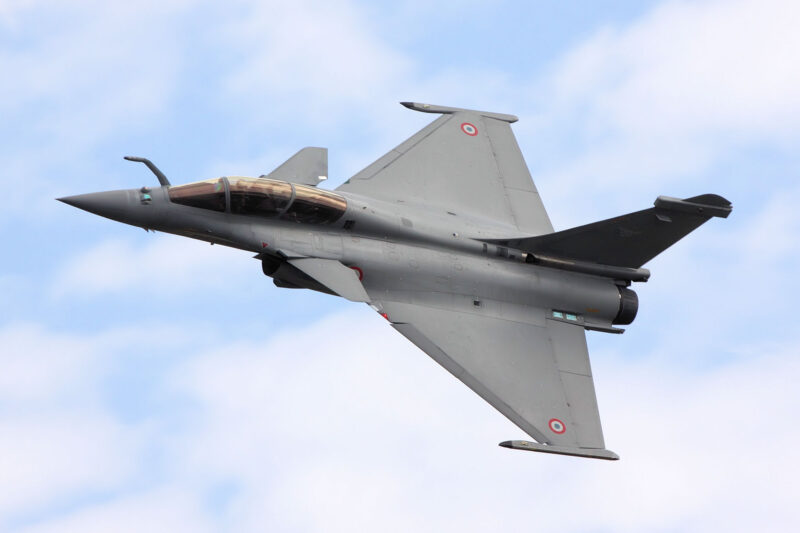 In what will put another feather in the cap of the Modi led NDA government, the 36 Rafael jet fighters being procured from France for the Indian Air Force will come loaded with the Meteor, considered as the worlds most advanced air to air missile.
Meteors are designed to knock out enemy aircrafts and cruise missiles more than 100 kms away.
The move is seen as a game changer for India as neither China nor Pakistan currently possess a weapon of this class.
As air power is most sensitive to technology, the offence defence ratios change significantly with each technological jump. This is what will shake up PAF hugely and PLAAF to a fair extent.
To put it simply, to counter one Rafale with Meteor, 3 Su 30 or three F16 or 3 J11s will be needed. This spoils the equation for the contesting force.
AIM-120D or the latest variant of the US Advanced medium air-to-air missile is presently the only other air to air missiles as capable as the Meteor and designed to shoot targets sitting 100 kms away.
However, experts say the Meteors are likely to be more capable due to its ramjet engine. The Rafale deal is in the final stages of being vetted by a joint team from India and France.
India is close to sealing the final agreement with France for these 36 Rafale fighters.
A high level French team is in New Delhi to finalise details of the inter governmental agreement on India's acquisition of Radale fighter jets.
Once formed up, this document will go to Cabinet Committee on Security (CCS) headed by PM Narendra Modi for a final approval shortly.
Notable Pointers:
* Meteors are the Beyond Visual Range (BVR) missiles that will be loaded on the Rafale jet fighters that India is procuring for its Air Force.
* Meteors are considered as the best air to air missiles in the world.
* The ranges of Meteor are appreciably higher than the BVRs with Pakistan and China.
* Like AIM 120 D AMRAAM with the USAF, the meteor AMRAAM ranges too are well in excess of 100 Km, which means that the enemy aircraft can be shot down at those ranges.
* Rafale is an exceptional fighter. It has everything for it to qualify as fifth gen fighter aircraft. Remember only US has 5th gen fighters in F22 and F 35.
* Thee operationalization of Rafales in IAF will shake up PAF n also PLAFF to an extent.
* these are highly costly equipment but once up in the air, they provide results that are OUT OF PROPORTION.
* As per most of the scholars, IAF ideally needs 50 to 55 squadrons for a credible nullification of two front threat. That is a distant number as of now. We need to first look at building up to 42 sqns at the earliest from current state of 36 sqns.
Facebook Comments