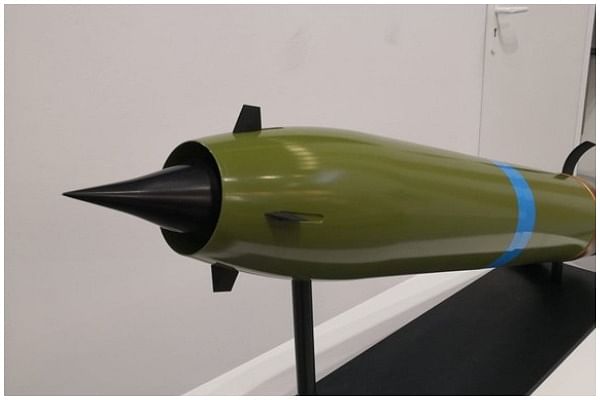 In a major breakthrough, IIT-Madras will unveil a ramjet-powered pseudo-missile shell capable of hitting targets as far as 70-80 Km. This is a potentially revolutionary concept and it will be unveiled at the DefExpo 2020, reports Aerodynamic111 on twitter.
Engineers in IIT are trying to get the attention of the Ministry of Defence (MOD) for funding and Lt Gen Palepu Ravi Shankar, (Retd) Director General of Artillery (Retd.) who has joined the Department of Aerospace engineering at IIT Madras has revealed that, "We have a solid concept to develop a ramjet-powered shell if Government parts with funds to move ahead with the program".
Norway's Nammo in 2018 has showcased 155mm Solid Fuel Ramjet projectile which will go into production between 2023 and 2024.
A ramjet-powered artillery shell is like launching a missile from a cannon which will travel at three times the speed of sound (1029 m/s) powered by ramjet motor and allow the projectile to hit a moving target at long ranges'.
The advantage of the revolutionary ramjet-powered artillery shell will mean ramjet rounds would exponentially increase the possible target area to more than 31,079 square kilometres without the howitzers ever having to relocate and ground forces could operate far further from those elements while still having vital artillery support on call.
Facebook Comments