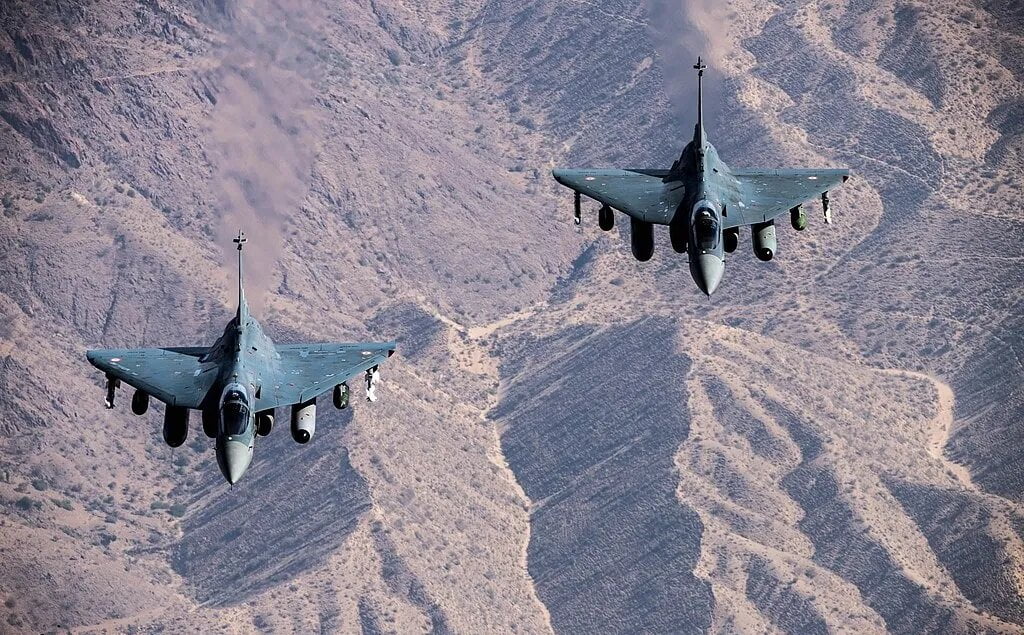 The Agni-P is a two-stage solid-propellant ballistic missile that can be launched by rail or road and can be stored for long periods of time in canisters. Its navigation and guidance systems can be used more than once.
Even though the military was able to make some important deals and develop its own technology, the best thing was when the home-grown aircraft carrier Vikrant went out on sea trials. Another important change was how hard it was for the forces to find a balance between the United States and Russia, two of its most important defence partners.
Even though most of the deals made in 2021 were for weapons systems that were already in the process of being bought, the security threat sped up and signed many deals.
As the year comes to a close, here is a look back at the five game-changing weapon systems that the Indian military finally got to improve its operational combat capability.
The French Combat Aircraft – Rafale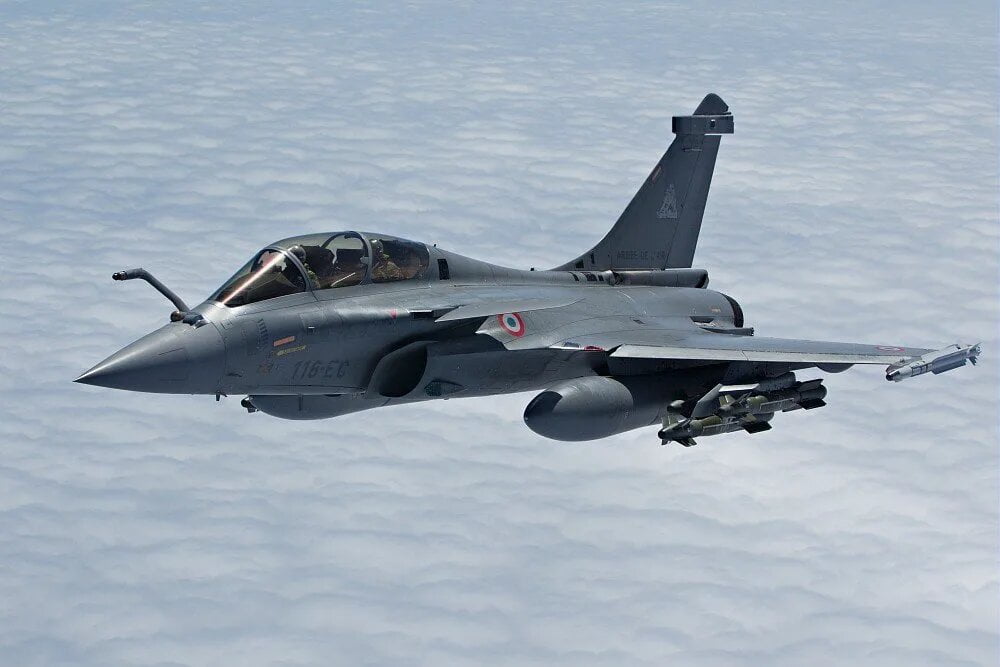 The French Rafale fighters were one of the most important things India bought. The buying process began in 2020, went on in 2021, and should be done by the beginning of next year.
The second Rafale squadron went into service this year at the Hasimara airbase in West Bengal. India has two operational Rafale squadrons: the 117 "Golden Arrows" at Ambala, which could take care of the Ladakh sector, and the 101 "Falcon," which could fly quickly to the eastern sector of the LAC, which is the disputed border between India and China.
The Indian Air Force has received 32 of the 36 Rafale fighters. The rest will arrive in India early next year after they have been given "India-specific" upgrades.
During her trip to India, French Defense Minister Florence Parly said that if New Delhi needed more Rafale jets, France would send them. She also suggested that more Rafales could be made in the country by bringing up the "Make in India" initiative.
The Rafale is a 4.5th generation, twin-jet, combat aircraft made by Dassault Aviation. It can do a wide range of short- and long-range missions. This advanced combat jet can attack on land and at sea, do reconnaissance, hit with high accuracy, and stop a nuclear strike.
The Rafale has powerful weapons like the Meteor air-to-air beyond visual range missiles and SCALP air-to-ground laser-guided ammunition that can target the enemy from more than 300 kilometres away and HAMMER precision terrain hugging ammunition that can hunt and destroy high-value enemy targets from 60 kilometres away.
All of these features make it a good fit for what India needs to defend itself against its enemies. During the height of the fight between India and China along the Line of Actual Control, the Rafale planes were sent to patrol eastern Ladakh and other fronts (LAC).
The Russian Air Defense System – S-400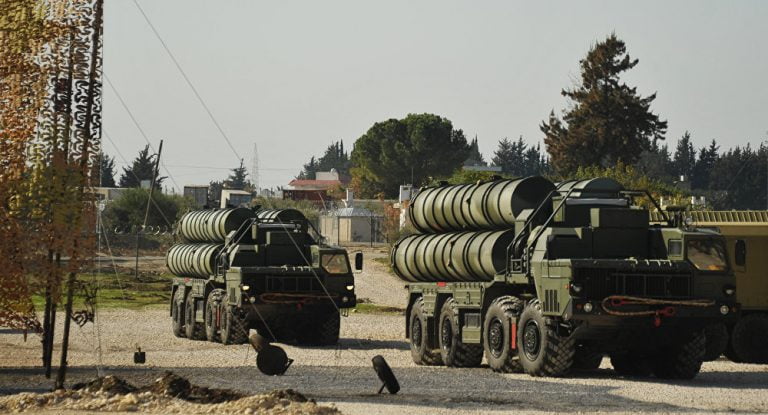 Russia gave India the S-400 air defence missile system in 2021. This was one of the biggest and most important military purchases India made that year. Americans didn't like this, so Washington threatened to use the Countering America's Adversaries Through Sanctions Act (CAATSA), a law that lets it punish a country that buys this Russian system.
India took the chance of making the United States dislike it in order to finish buying the S-400 system, which can help strengthen India's defences. Lucky for us, the US hadn't done anything yet.
India is also in a hurry to get the S-400 because China has the same system and is reportedly putting it up on the other side of the Ladakh sector.
India just got its first S-400 squadron, which it has put in place in the Punjab region to protect against threats from both Pakistan and China.
The S-400 Triumf is a missile system for air defence that takes the place of the S-300P and S-200. The Russian army used the S-400 for the first time in battle in August 2007. It has a multi-function radar and an autonomous detection and targeting system. It can use three different kinds of missiles to make a layered defence.
The system can be used to target enemy aircraft, unmanned aerial vehicles (UAVs), ballistic missiles, and cruise missiles. It can attack targets up to 30 kilometres high and up to 400 kilometres away.
Along with the missiles from the older S-300P system, the S-400 has four more missiles. It can also fire the 9M96E and 9M96E2 medium ground-to-air missiles. These missiles can kill moving targets like fighter planes with pinpoint accuracy up to a range of 120 kilometres.
American MQ-9 Reaper Drones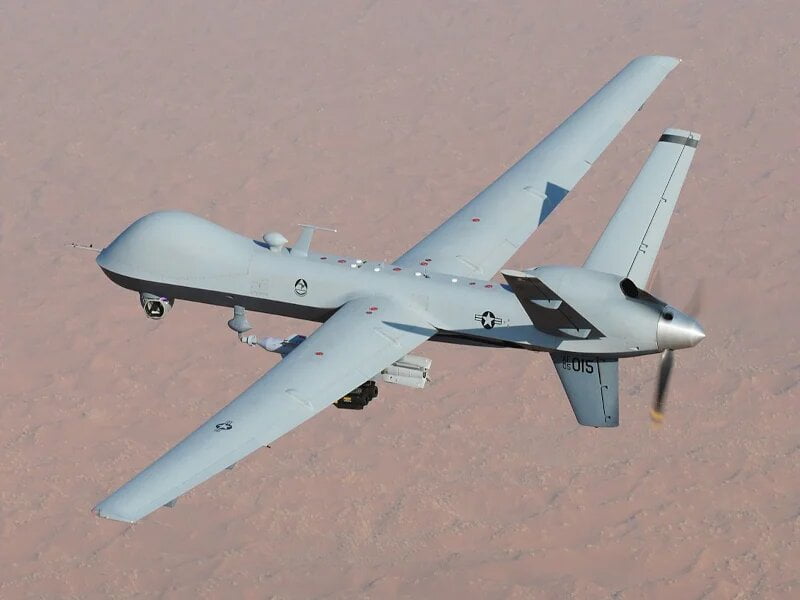 Along with the French Rafale and the Russian S-400, the American MQ-9 Reaper drones will be an important addition to India's arsenal. India rented the MQ-9B SeaGuardian version of the Reaper drone earlier in 2020 so that it could keep an eye on the seas and keep track of ships.
After seeing how well the MQ-9 drone worked in the field, New Delhi signed a contract to buy 30 of them, 10 for each service. Since then, cost and process problems have kept it from moving forward.
Since the lease on the two drones is coming to an end and the Indian Navy has stressed how important it is to induct these drones, the approval is likely to come soon, as the EurAsian Times has already reported.
The MQ-9 Reaper can fly both by being controlled from a distance and on its own. The MQ-9, which is also called the Predator-B, is a hunter-killer drone that replaces the MQ-1 Predator, which was mostly used for ISR&S. (IRS).
It is made for long-range operations at high altitudes. Because of its long loiter time, wide range of sensors, multi-mode communications suite, and precise weapons, the UAV has a unique ability to strike, coordinate, and spy on high-value, transitory, and time-sensitive targets.
The drone can carry more than a tonne of weapons on the outside, which means it can carry up to four Hellfire missiles and two 227-kilogram bombs at once. It has a fully functional system that includes multiple aircraft with sensors and weapons, a ground control station, the Predator Primary Satellite Link, spare equipment, and people who work in operations and maintenance.
Once it was put into use, this drone would make India's efforts to keep an eye on its sea and land borders even stronger. China is growing quickly along the LAC and making unwarranted moves into the area around the Indian Ocean. The Reaper will improve India's ability to target and strike. It could also be used along the border with Pakistan on the west, which is always dangerous.
Indigenous Light Combat Aircraft – Tejas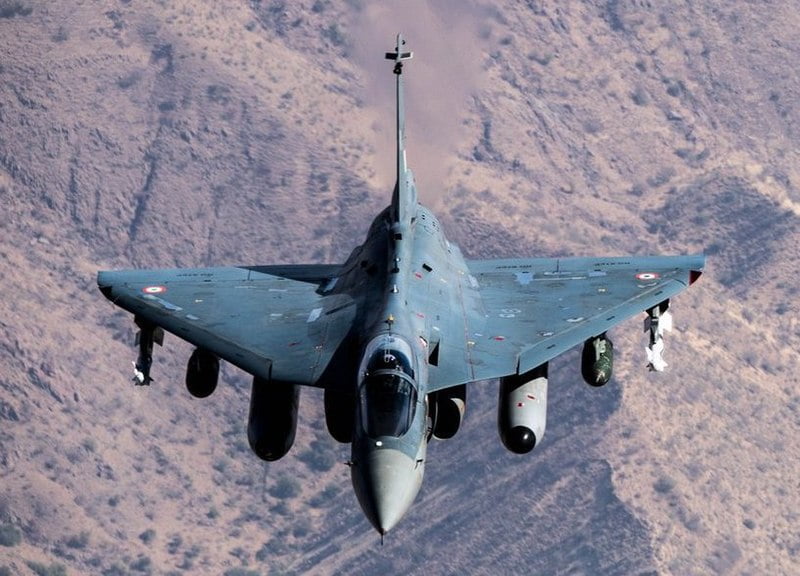 The Indian military's homegrown light combat aircraft is one of the most important and long-awaited things it has bought (LCA). This year, the state-owned Hindustan Aeronautics Limited signed a long-awaited contract for 83 Tejas Light Combat Aircraft (LCA) (HAL). The deal is for 73 Mark 1A planes and 10 planes used to train pilots.
The Indian Air Force (IAF) is also working on the Tejas Mark 2 version, which is meant to replace the Mirage 2000 and MiG-29, as well as the fifth-generation Advanced Medium Combat Aircraft (AMCA).
A top defence expert, Col. Ajai Shukla, said that the IAF has approved the design for this version and that production will begin in 2023. (retired).
India has made a lot of progress when it comes to making these planes more powerful. It put in an order with France earlier this year for HAMMER missiles to be added to the LCA Tejas through the emergency procurement route.
It is also said to have made its own Active Electronically Scanned Array (AESA) radar, which will give Tejas advanced electronic warfare capabilities.
Tejas is a supersonic fighter with a single engine that is very light and moves very quickly. It has a digital fly-by-wire flight control system with four channels (FCS).
The delta-winged plane is made for "air combat" and "offensive air support," but it can also do "reconnaissance" and "anti-ship" missions as well. This plane has a lot of advanced composites, which give it a high ratio of strength to weight, a long fatigue life, and low radar signals. The Aeronautical Development Agency is in charge of the project to make LCA.
DRDO's Missiles Tests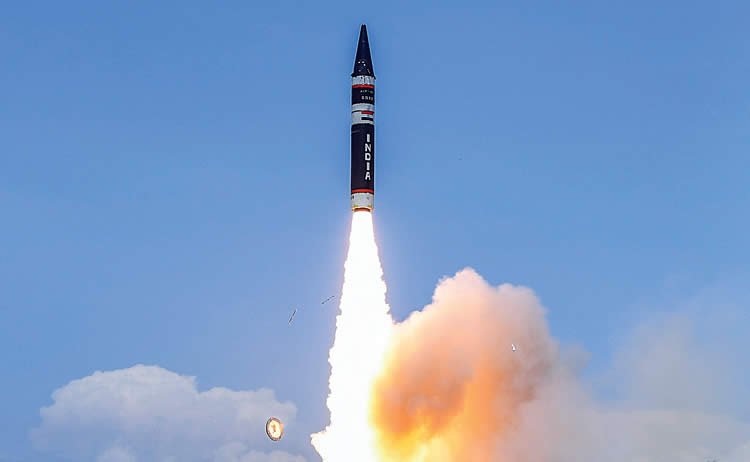 In 2021, there were also a number of successful test launches of defence equipment and systems made in the country. New Delhi is getting ready for the worst case scenario because there is a chance of a war on two fronts.
The Agni-P or Prime, a new version of the nuclear-capable Agni missile that was tested by the Defense Research and Development Organisation (DRDO) on December 18, is getting closer to being used by India.
The Agni-P is a two-stage solid-propellant ballistic missile that can be launched by rail or road and can be stored for long periods of time in canisters. Its navigation and guidance systems can be used more than once.
Because the missile can be changed to fit different situations, it is easier to move and has more power. This makes it possible to launch it against urgent threats in less time. Depending on the circumstances, it can be moved across the whole country.
India was able to test-fire its new Pralay surface-to-surface short-range ballistic missile on December 22. (SRBM). "Pralay" is powered by a solid-propellant rocket motor and other new technologies. It can travel between 150 and 500 kilometres. The missile guidance system has modern navigation systems and avionics that work together.
Recent tests of a helicopter-launched Stand-off Anti-Tank (SANT) missile, a long-range Supersonic Missile Assisted Torpedo (SMART), and a Pinaka Mk2 extended-range rocket show that India's military systems are getting better.
Abhyas, a High-Speed Expendable Target (HEAT) test, was DRDO's most recent and final test of the year. During the test flight, the unmanned aerial vehicle flew at a very low altitude and a high subsonic speed for a long time. Two boosters gave the rocket its initial speed, and a small turbojet engine kept it going at a high subsonic speed for a long time during the launch.
India has also improved its ability to stop a nuclear attack by successfully testing its "most powerful" Agni-5 ICBM. On Wednesday evening, an Agni-5 intercontinental ballistic missile was tested off the coast of Odisha from APJ Abdul Kalam Island. The Angi-5 missile was tested all the way to the end of its range, which is over 5,000 km.
All of these test flights show that DRDO has been very busy this year. It also shows how technology and defence manufacturing are getting better and better in the country.
India's deals and purchases in 2021 were based on how it saw threats, how its military policy changed, and how much it wanted to make its own weapons. All of this shows that India is determined to modernise its military while keeping strategic relationships with friendly countries on a level playing field.
Facebook Comments