Industry News
News
Bahrain Is Looking For MBT, And The 120mm Arjun Mk II With Israeli ALWACS Could Be An Option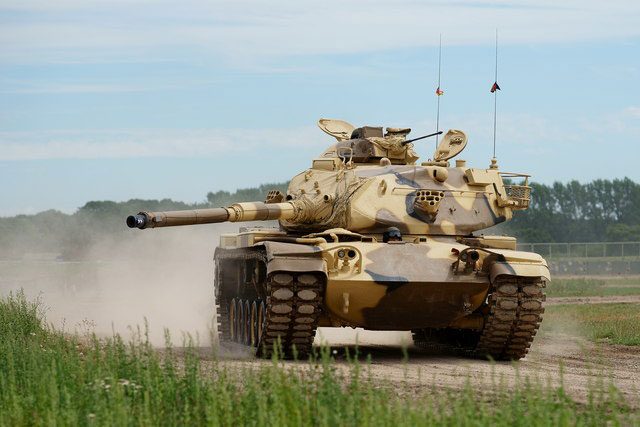 The Kingdom of Bahrain is in talks with the Government of India to acquire a big battle tank for the East Asian kingdom's ground forces. This includes the purchase of an Indian 120mm Arjun Mk II tank, which is a significant upgrade over the previous Arjun MBT version, as well as the incorporation of various custom-made Israeli technologies.
There is no official word on where the talks are at, but insiders indicate they are far along, and Bahrain has expressed interest in the Indian tank. The amount the Kingdom of Bahrain would spend is unknown.
The Kingdom of Bahrain owns 180 M60A3 main battle tanks manufactured in the United States, according to BulgarianMilitary.com.
These tanks are among the most popular and widely employed in warfare, with 15,000 units constructed in 22 countries, according to unofficial estimates. During the Gulf War in 1991, they took part in Operation Desert Storm.
Leonardo suggested to the kingdom nearly five years ago to replace the 105mm cannon with a 120mm cannon, as well as enhance the engine, software, and hardware, including raising gun mantle armour protection to 330 mm and enhancing turret face protection. 276 millimetres Leonardo is authorised to make such an improvement.
Arjun Mk II 120mm
It's no coincidence that Bahrain is interested in the Indian 120mm Arjun Mk II. The Indians recently managed to get their old version of the Arjun MBT significantly rewarded in order to receive today's 120mm Arjun Mk II. In February of 2014, India revealed the Arjun Mk II for the first time during a military parade in New Delhi.
The Arjun Mk II is equipped with a 120mm gun that can fire a variety of ammunition, including FSAPDS [Fin Stabilized Armor Piercing Discarding Sabot], HESH [High-Explosive Squash Head], PCB, TB, and the Israeli laser anti-tank missile. The cannon has a thermal sleeve, smoke extractor, and barrel alignment mechanism, which is unusual.
A 10-cylinder V-90 turbocharged diesel engine with charge and water cooling powers the tank. At 2400 rpm, this engine produces 1030 kW for the Arjun Mk II. The tank can travel up to 500 kilometres on a full tank of petrol, with a top speed of 50 km/h on the road and 40 km/h on cross-country terrain, including off-road.
The tank's armour is made in India and is known as ERA [Explosive Reactive Armor]. Experts say it is comparable to the Russian armour Kontakt-5, which is fitted to the Russian T-90. On each side of the dome, the Arjun Mk II features a custom-made laser warning and response system [ALWACS], which was developed in partnership with the Israeli company Elbit Systems. The tank also includes advanced optics and an automatic sifting system for the target.
Facebook Comments