Defence Industry
Australia To Prioritize India And Counter China In Upcoming Defense Review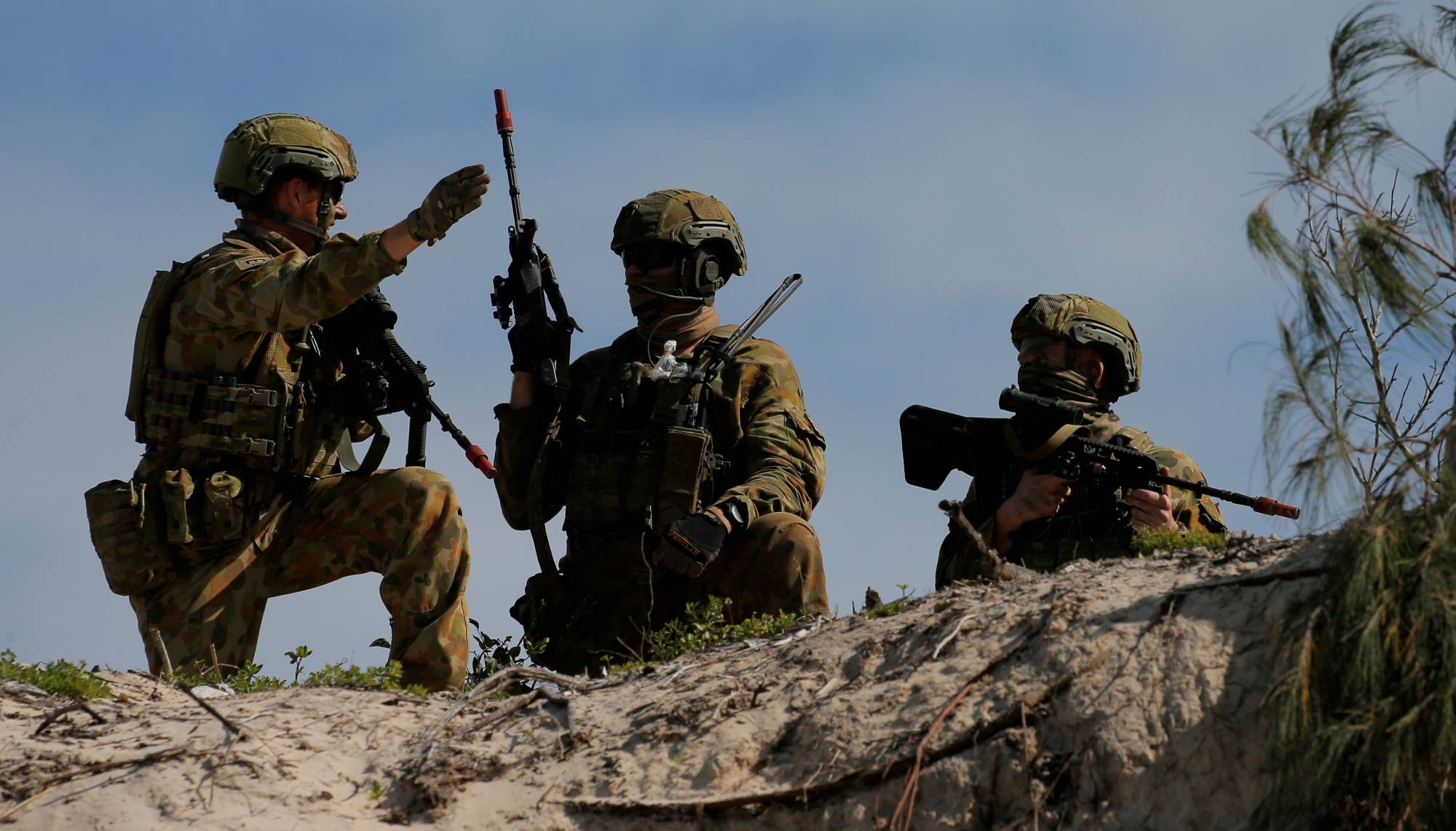 The DSR urged the Australian government to buy nuclear-powered submarines through the AUKUS alliance, which includes Australia, the UK, and the US.
The DSR asked the Australian government to strengthen its defense links with the US by doing things like more joint military planning
Australia has chosen to focus on making its relationships with India and Japan stronger while building up its own defenses and self-sufficiency. This is all part of its plan to stop China from becoming more aggressive in the Indo-Pacific region.
This is shown in Australia's Defence Strategic Review (DSR), which calls for the biggest change to the country's defense since World War II. Australia's Prime Minister, Anthony Albanese, gave the press a copy of the document on Monday.
According to the DSR, Australia plans to give a higher priority to improving its ability to hit with precision from a long distance and to increase domestic defense production, with a focus on guided weapons.
The DSR says that China is Australia's biggest danger. It is worried about the Chinese People's Liberation Army's (PLA) military buildup, which it calls "the largest and most ambitious of any country since the end of (World War II)".
"We asked for the Defense Strategic Review so Australia would be safer. We've put out our answer to the review today. It shows how much we want to keep people safe in Australia. "Because national security is the most important job of any government," said Australian Prime Minister Anthony Albanese in a tweet.
"We agree with the Review's strategic path and key findings, which will improve our national security and make sure we're ready for new challenges. "The government will continue to put money into our skills and relationships so that Australia is safer and the region is more stable and rich," he said.
The DSR, which was released within the first 100 days of the current government, sets the stage for a big but necessary change in Australia's defense posture and organization.
According to the study, the US is no longer the "unipolar leader of the Indo-Pacific." China and the US are fierce competitors, and this competition "has the potential for conflict."
The DSR urged the Australian government to buy nuclear-powered submarines through the AUKUS alliance, which includes Australia, the UK, and the US. This would make it easier for the Australian Defense Force (ADF) to work from its bases in the northern parts of the country.
It also asked for the growth and retention of a highly skilled defense workforce to be improved, as well as the ability to quickly turn disruptive new technologies into ADF capabilities, in close partnership with Australian industry, and for diplomatic and defense partnerships with partner countries in the Indo-Pacific region to be strengthened.
Albanese said, "My government asked for the Defense Strategic Review to find out if Australia had the right defense capabilities, posture, and readiness to protect Australia and its interests in the current strategic environment."
The DSR asked the Australian government to strengthen its defense links with the US by doing things like more joint military planning, patrols, and hosting more US military rotations.
Facebook Comments