Indian Navy
News
Arresting cables have been installed on INS Vikrant, How good is Indian new aircraft carrier?
By Defence View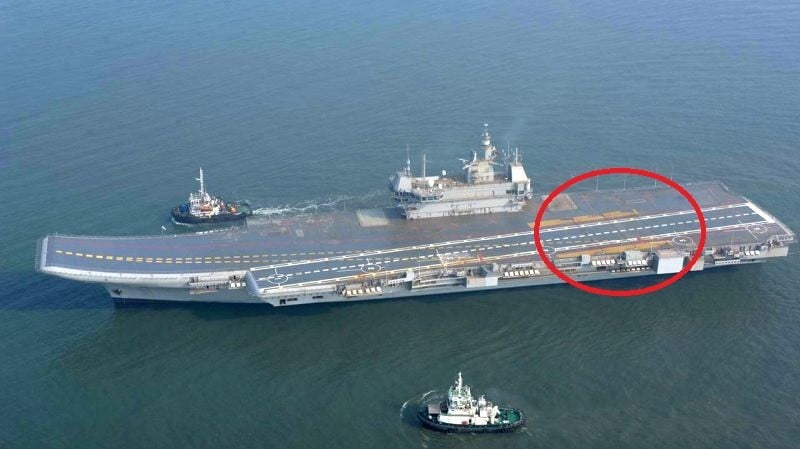 Recently, the Indian-made aircraft carrier "Vikrant" made its third sea trial that will involve complex maneuvers to establish specific readings of how the ship performs in various conditions.
If you look closely on the photo published by the Indian Navy, you will sde three arresting cables have been installed. It is speculated that The aircraft take off and land from the carrier will be soon. In addition, the Internet also exposed the picture of the "Vikrant" sailing in formation for the first time.
Don't underestimate India. India has grown from the first R11 "Vikrant" to the "Virat", "Vikramaditya", and today'sbrand new homemade"Vikrant" 3 purchased and 1 built total 4 aircraft carriers. Indian Navy has operated aircraft carriers for more than 60 years, and has actual aircraft carrier experience, which is stronger than china.
At first glance, it seems quite reasonable. India's first aircraft carrier R11 "Vikrant", which is the British "Hercules", was commissioned in November 1961. It was also the first in Asia Aircraft carrier after WW2, It also participated in the second Indo-Pakistani war in 1965 and the third Indo-Pakistani war in 1971, known as "sunk 8 ships of the Pakistan Navy".
In 1987, India commissioned the second aircraft carrier "Virat", which had a full-load displacement of nearly 30,000 tons, which was nearly 10,000 tons larger than the R11 "Vikrant" and can carry 30 carrier-based aircraft, including the vertical take-off and landing version of the Sea Harrier.
Facebook Comments