Indian Army
National
Army To Build New Headquarters 'Thal Sena Bhawan' In Delhi Aligned With 'New India' Vision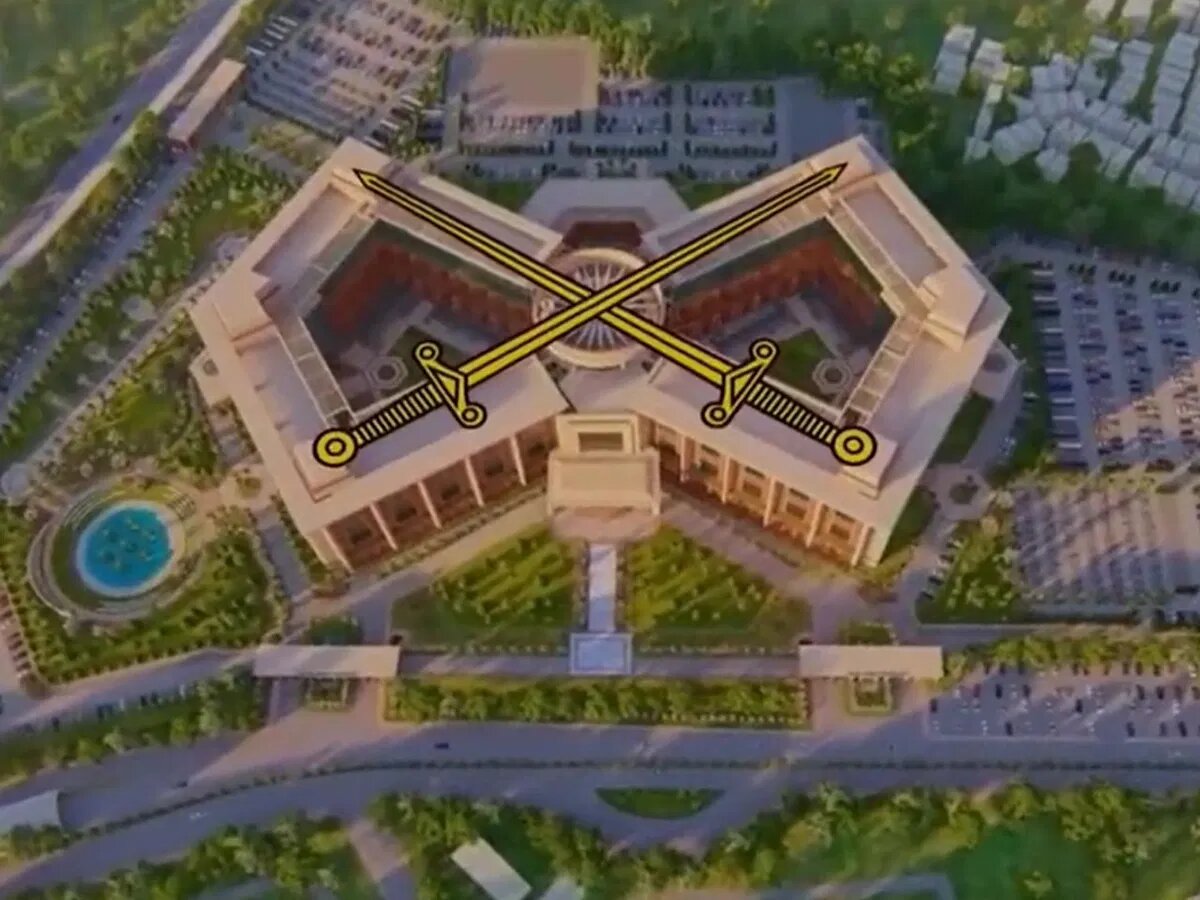 There will be a central control room and a combined building management system to make sure the complex is as safe as needed.
The main office complex will be air-conditioned all over, and it will have a good number of meeting rooms with digital interfaces, briefing rooms
In Delhi Cantonment, the new Thal Sena Bhawan, which will be a famous modern building, will be built next to the Manekshaw Center. Several Army headquarters offices that are now in different parts of Delhi will move into the building.
The Indian Army is in line with the goal of "New India" and is on track to become a future-ready, technology-driven, lethal, and agile force that can handle future challenges better. With this project in mind, the thought of a new Thal Sena Bhawan was born.
The New "Thal Sena Bhawan" – Our Address from 2025.

State of the art…futuristic…green…earthquake resistant…transformative.

Construction commenced.#IndianArmy#OnPathToTransformation pic.twitter.com/WqjNi1zxSa

— ADG PI – INDIAN ARMY (@adgpi) April 26, 2023
NEW THAL SENA BHAWAN: KEY FEATURES
The building work began in January 2023 and is expected to be done in 27 months at a cost of Rs 832 crore. To meet the wants and hopes of a new India, the new Thal Sena Bhawan will go with the rest of the Central Vista Project.
The new building will have a major office complex with seven floors, a facility zone, an infrastructure complex, housing for single men, parking, an engineering services area, and landscaping.
Thal Sena Bhawan will be a strong, GRIHA-compliant building that can withstand earthquakes and has spaces for different directorates and offices spread out over an area of about 1.5 lakh sqm.
The main office complex will be air-conditioned all over, and it will have a good number of meeting rooms with digital interfaces, briefing rooms, waiting areas for visitors and drivers, and common areas with all the amenities, in addition to the different offices for the directorates and departments.
There will be a central control room and a combined building management system to make sure the complex is as safe as needed. Spaces that work well, an easy-to-use waiting area, and a shared library.
There will also be a "facility zone" with a food court, a creche, a gym, a wet bar, and a "MI room" with all the necessary medical equipment. There is a family welfare center in the facility zone as well.
Facebook Comments