Global News
China's Parliament Endorses Xi Jinping For Third Term As President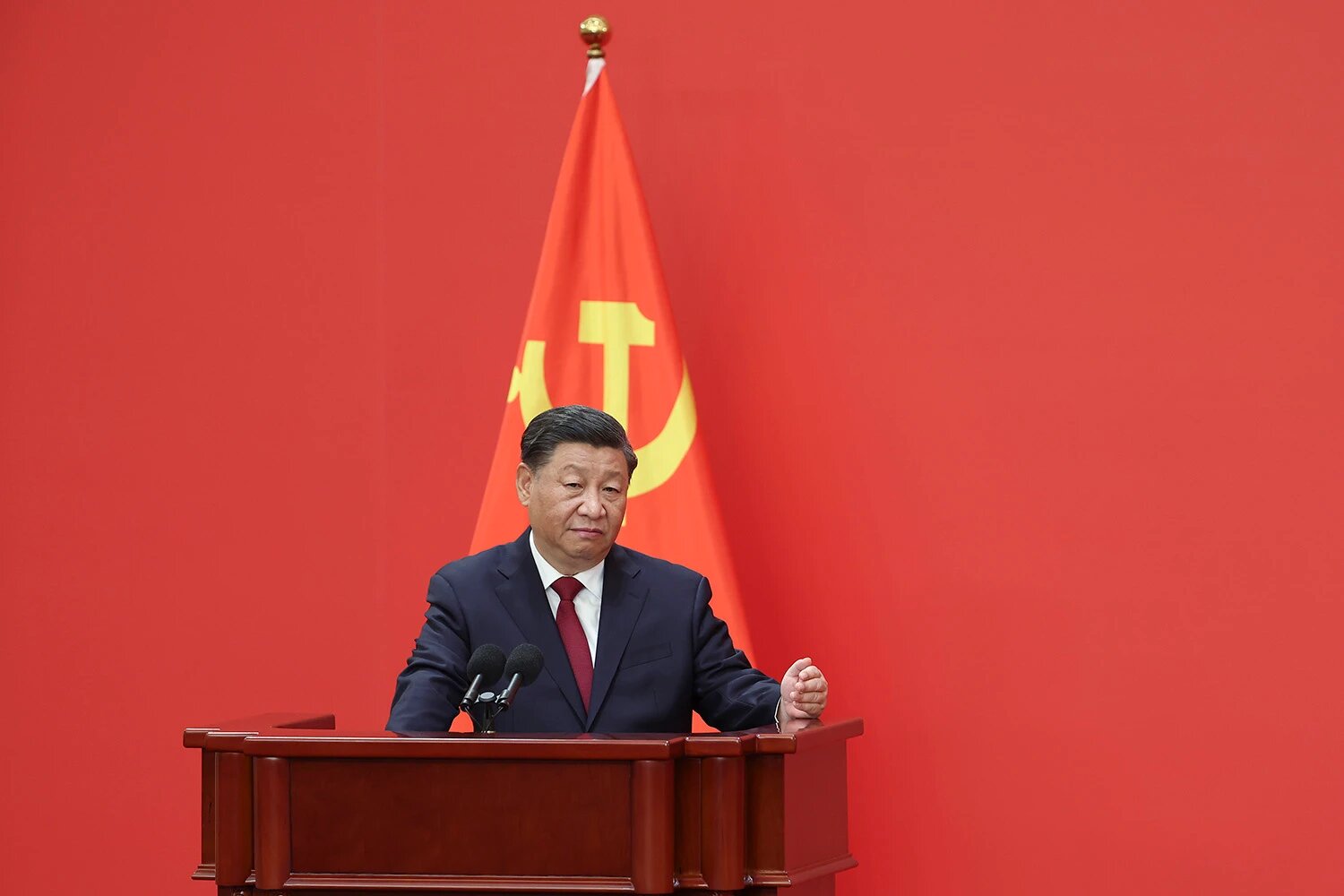 Li Qiang is expected to be named premier, China's No. 2 job, putting him in charge of running the world's second largest economy.
The country is dealing with the economic effects of the zero-COVID policy and a tense relationship with the United States over trade
Xi Jinping has won a third five-year term as China's president, breaking a rule that had never been broken before. This means that he is likely to stay in power for the rest of his life.
The nearly 3,000 members of China's mostly ceremonial parliament, the National People's Congress (NPC), all voted for Xi after the constitution was changed to remove the traditional limit of two terms for the post.
In about an hour, the NPC, whose members are chosen by the Communist party in power, gave Xi 2,952 votes. No one chose not to vote for him.
No candidate lists were given out, and it was thought that Xi and the people who got other posts ran without any competition. Almost everything about the election process is kept secret. The only thing that is known is that delegates to the congress put four ballots into bright red boxes that were set up around the large auditorium where they meet in Beijing.
Xi was also named leader of the two million-strong People's Liberation Army by a unanimous vote.
Wen-Ti Sung, an expert on Chinese politics at the Australian National University, told Al Jazeera, "China's politics have moved into the era of winner takes all." "Xi Jinping comes out on top."
Since he took power in 2012, Xi, who is 69 years old, has pushed out any possible rivals and filled the party with his supporters, making him China's most powerful leader since Mao Zedong.
In October, he was given a third five-year term as party general secretary. This broke a rule that said Chinese leaders had to hand over power once every ten years.
Over the next two days, Xi-approved officials will be appointed or elected to top positions in the cabinet. Li Qiang is expected to be named premier, China's No. 2 job, putting him in charge of running the world's second largest economy.
After Xi was chosen as president, Li was seen shaking hands with him and smiling. The two men who were sitting next to each other also talked while the voting was going on.
In other NPC votes, Han Zheng, who is 68 years old, was chosen as the new vice president, and Zhao Leji, who is 66 years old, was chosen as the new parliament chair. Both men were on Xi's old team of party leaders on the Politburo Standing Committee.
Three months ago, China suddenly got rid of its famous "zero-COVID" policy, which led to a wave of court cases all over the country.
A so-called "closed loop" was set up to protect the event from any coronavirus outbreaks, and everyone at the event, except for dozens of top leaders, wore masks.
On Monday, the last day of the annual parliamentary session, Xi will give a speech, and Li will hold a press conference.
The country is dealing with the economic effects of the zero-COVID policy and a tense relationship with the United States over trade, human rights, and China's increasingly assertive claims on Taiwan and the South China Sea.
Facebook Comments