Global News
News
USAF Base Under Hawks Eye? Chinese Firm Produces Property in North Dakota Near Critical US Drone Facility — Reports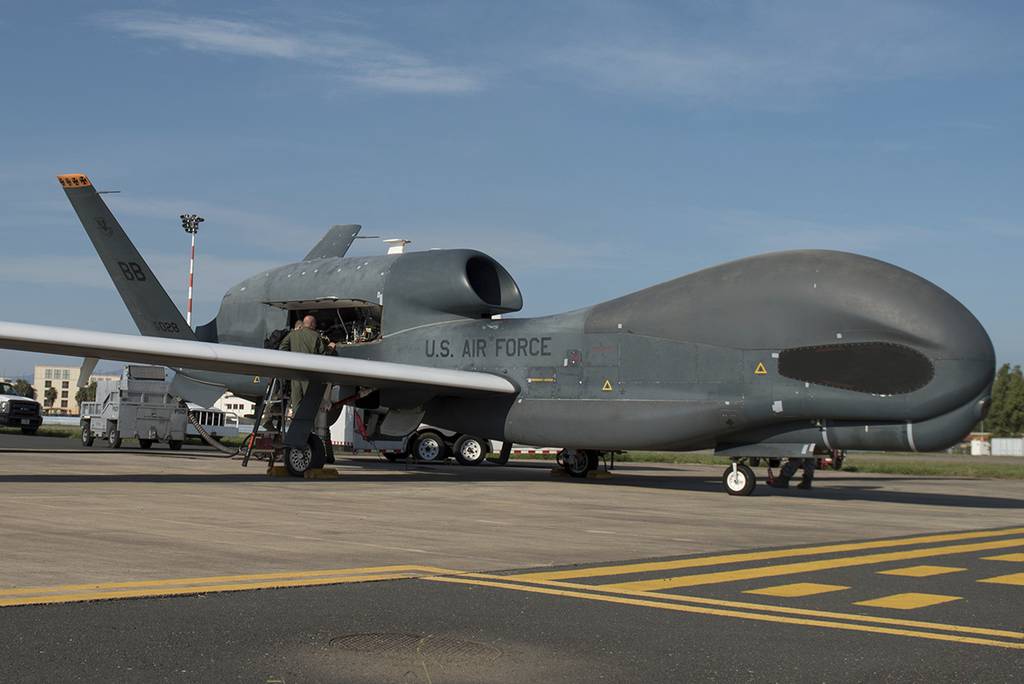 The People's Republic of China poses a counterintelligence concern, and the Senate Intelligence Committee has been vocal about it, according to Warner.
The Chinese government "encourages Chinese firms to pursue abroad investment and collaboration based on local regulations," Liu Pengyu, a spokesperson of the Chinese embassy in Washington
According to CNBC, The Fufeng Group, a Shandong, China-based manufacturer of taste enhancers and sugar substitutes, has acquired 300 acres of farmland close to Grand Forks, North Dakota.
Grand Forks Air Force Base, which contains some of the most sensitive military drone technology in the nation, is only a 20-minute drive from the site. For $2.6 million, three residents of North Dakota sold the property to a Chinese business.
One of the sellers, Gary Bridgeford, claimed that there was a visceral reaction to the local farmland being sold to a Chinese corporation. Bridgeford revealed to CNBC that several of his neighbours had posted placards in his front yard criticising the deal.
He declared, "I've been threatened. I've received every conceivable slur for selling real estate. The project controversy has sparked a heated debate in the small town, which has led to contentious city council meetings, political rivalry, and community opposition rallies.
Another local company owner claimed that the worries are legitimate. Craig Spicer, the owner of a trucking business next to the recently purchased Chinese property, told CNBC: "It makes me anxious for my grandchildren. It makes me anxious for my children.
Bridgeford, though, insists that there is no cause for alarm regarding the possibility that the Chinese government may utilise the area as a staging ground for espionage operations. He questioned, "How would they learn anything about the base." It is roughly 12 kilometres away. It's not close by.
People are concerned when they hear the China news, Bridgeford continued. However, everyone carries a Chinese-made phone in their pocket. What is the line you draw?
What Threat Does The Chinese Company Pose?
According to the city's mayor, Brandon Bochenski, the planned $700 million plant will provide more than 200 direct jobs in addition to other chances for logistics, trucking, and other support services.
As the mayor of a tiny town, he acknowledges that there are national security considerations that are beyond his comprehension even yet he is adamant about pressing forward with the project. The Chinese initiative in North Dakota has not received a formal response from the US Air Force.
However, a senior Air Force commander issued a memo in April cautioning that the presence of Fufeng Group in Grand Forks posed a threat to national security.
Major Jeremy Fox, the officer, asserts that the Chinese endeavour adheres to a pattern of covert espionage activities by China that target Department of Defense locations through interfering with business and economic development initiatives.
He claimed that because of its location in a constrained area, the Fufeng project might be used to eavesdrop on secret communications made and received by drones and spacecraft that are transmitted and received from the facility.
He said that the digital uplinks and downlinks that come with unmanned air systems and their interaction with space-based assets are some of the most sensitive aspects of Grand Forks. Furthermore, any such data collecting "would pose a costly national security risk, seriously undermining American strategic advantages."
Fox went on to say that the Air Force wouldn't be able to detect any electronic surveillance of satellite and drone transmissions coming from Chinese soil.
Fox is not the only authority, though, who is concerned about the agriculture in Grand Forks. The US-China Economic and Security Review Commission referenced Fox's intelligence worries in a report issued on May 26; among other security-related concerns, it noted that the land's proximity to the base makes it extremely convenient to observe aviation traffic flows into and out of it.
Concerns Among Senators
Congressmen in the US are already concerned about hostile nations owning farms here. According to a recent report by AgDaily, senators are working to enact legislation that would bar foreign countries like China, Iran, Russia, and North Korea from purchasing farmland in the United States.
Sen. Kevin Cramer (R-ND) has also expressed significant opposition to the Fufeng Group's involvement because he views it as an instrument of the Chinese government. Cramer told CNBC, "I think we vastly underestimate how effective they are at gathering information, gathering data, and exploiting it in bad ways.
Therefore, I'd much rather the Chinese Communist Party not conduct business in my neighbourhood. The important Senate Intelligence Committee's chair, Sen. Mark Warner (D-Va.), expressed a similar opinion.
The People's Republic of China poses a counterintelligence concern, and the Senate Intelligence Committee has been vocal about it, according to Warner.
Chinese investment in areas close to strategic facilities, such as US military bases abroad, should cause us significant concern.
Marco Rubio, a Republican senator from Florida, concurs with Warner. He is a co-sponsor of legislation that would give the Biden administration the power to stop the Chinese Communist Party and its agents from purchasing land close to American military sites, according to a statement he made to CNBC. "We need to confront this," the speaker said.
The Chinese government "encourages Chinese firms to pursue abroad investment and collaboration based on local regulations," Liu Pengyu, a spokesperson of the Chinese embassy in Washington, DC, told The New York Post.
"China always opposes the US generalisation of the notion of national security and abuse of state authority," the official stated.
Beijing expects the US to obey the law and foster an environment that is equitable, fair, and nondiscriminatory for foreign enterprises, including Chinese firms, to invest in and operate in the US. Liu threw in.
Facebook Comments