Defence
Indian Air Force
News
LCA Tejas – Powered By Russian Jets & Western Technology, India Aims To Dominance The Market For Light Combat Aircraft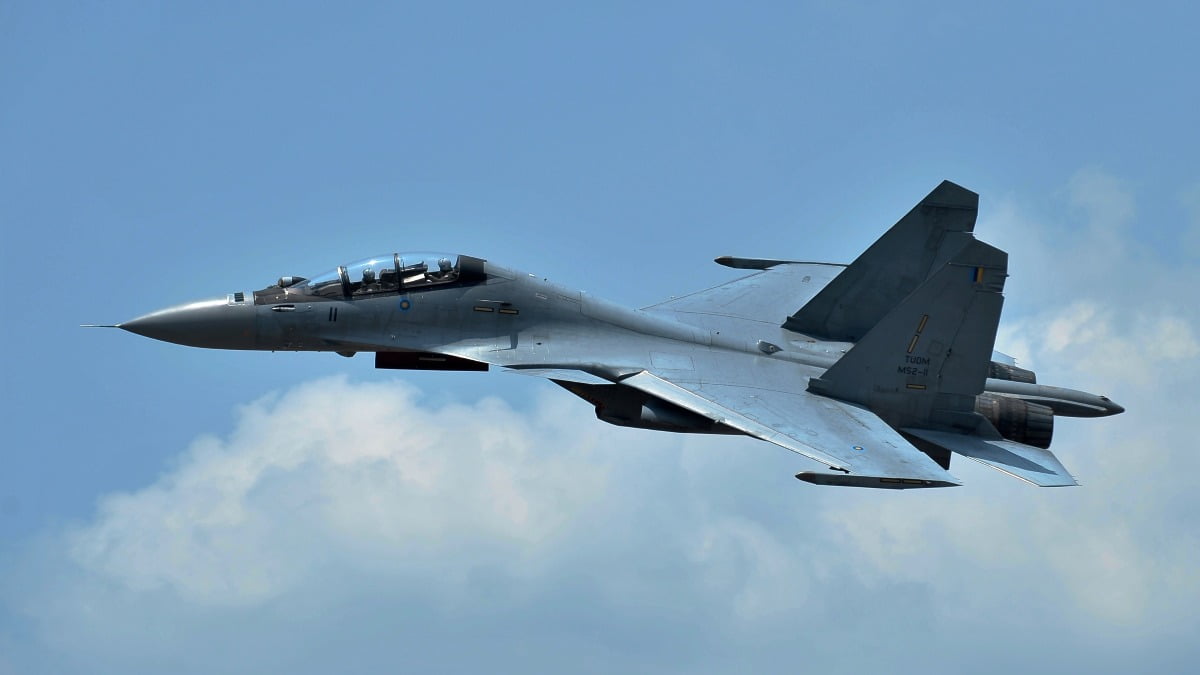 As Malaysia looks to replace its old fighter jets, it has been widely reported that the Indian Tejas light combat aircraft has emerged as the leading contender. This, however, has been made feasible in part by the package deal that India has provided to Kuala Lumpur.
As part of the deal, India has suggested building an MRO (Maintenance, Repair, and Overhaul) facility in Malaysia for its fleet of Su-30 fighter planes produced in Russia. Due to Western sanctions, Malaysia, one of the nations that uses Russian jets, has difficulty getting spare parts from Moscow for the aircraft.
To advance the procurement process, a group of senior officials and specialists from Kuala Lumpur are scheduled to visit India soon. However, neither a formal contract nor a public notification have been made by Malaysia.
–#HAL Chairman R Madhavan: #India #Malaysia talks on Tejas procurement in final stages
-Competition from #Russia's MiG-35 & Yak-130, #China's JF-17 jet, #SouthKorea's FA-50
-JF-17 cheap but can't match technical parameters of TEJAS Mk-IA
-India also promises Su-30 MRO facility pic.twitter.com/LDF3yNpwvC

— Insightful Geopolitics (@InsightGL) July 4, 2022
However, considering that several friendly nations utilise Russian fighter jets, it is worthwhile to investigate whether India may use its MRO capability to secure contracts. Following restrictions and delays in obtaining replacement parts from Moscow, several nations have been concerned about the upkeep and overhauls of their aircraft.
Additionally, it's important to remember that there is a rising need for Light Combat Aircraft, which is where India hopes to position its Tejas.
India Exploiting The Growing Need For LCA
A lightweight combat jet is an aircraft that fits within the acceptable ranges of weight, cost, and complexity for fighters. These aircraft keep carefully selected competitive characteristics while maintaining a performance and design that is economical.
The higher mobility and surprise factor of these aircraft may allow them to outperform heavy fighters in combat. They are far more affordable than heavy-duty fighters, therefore they may be utilised in much greater quantities. 83 LCA Tejas Mark 1A have been ordered by the Indian Air Force (IAF), and all of them must be delivered by 2030.
A lightweight fighter has a small radar signature because of its small size. On a battlefield, the light fighter pilot will probably identify the heavy fighter before anybody else and fire the crucial opening shot.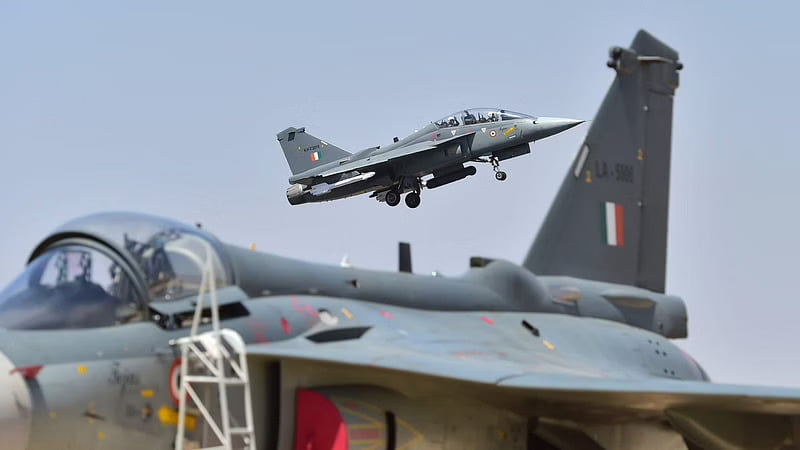 Furthermore, a number of nations throughout the world choose to diversify their fleets with both types of aircraft to better allocate resources and respond to security concerns rather than investing in expensive modern heavy fighters.
The Indian LCA Tejas and other light attack fighters are used in this situation. Despite competition from China's JF-17 jet, South Korea's FA-50, Russia's Mig-35, and the Yak-130 aircraft, Malaysia is said to have focused on the Indian aircraft in the current contract proposal, according to Madhavan.
Along with LCA Tejas, Turkey's Hürjet has been a formidable rival and has been aggressively courting Malaysia. Turkish Aerospace Industries (TAI), the company that makes the Hurjet, opened its first engineering and design office in Selangor, a suburb of Kuala Lumpur, last November to support attempts to develop new joint ventures with Malaysia in the defence and aviation sectors.
For its Light Combat Aircraft (LCA) Tejas Mk1A, which has recently proposed to establish production facilities in Egypt, India is looking into a number of export prospects. India is looking at Cairo as the Egyptian Air Force (EAF) emphasises indigenous manufacture and technology transfer and needs about 70 light combat jets.
Prior to that, it had been made known that logistical facilities akin to the one in Egypt were being planned for nations such as Vietnam, Indonesia, Malaysia, and Sri Lanka in an effort to win them over. However, Sri Lanka might not be on this list right now given its current economic situation.
A large number of nations in Southeast Asia and the Middle East have been recognised as potential buyers. The top executive at HAL added that if the agreement is reached, it will send a "very good signal" to other potential buyers of aircraft and boost the company's overall export potential.
EurAsian Times attempted to investigate whether a similar model could be adopted with other friendly nations that operate Russian fighters and whether India could emerge as a substitute market for MRO while simultaneously bolstering its LCA Tejas export potential based on cutting-edge western technology it uses and could be integrated with. However, given that HAL is banking on the "package deal" with the Maintenance, Repair, and Overhaul (MRO) to be set up in Malaysia,
Tejas – A Global Fighter Jet
The General Electric F404 is a family of afterburning turbofan engines manufactured by GE Aviation that range in power from 10,500 to 19,000 lbf (47 to 85 kN) (static thrust).
The engine has a maximum thrust of 11,000 lbf (48.9 kN) and an afterburner may increase that thrust to 17,700 lbf (78.7 kN). The engine's overall pressure ratio remains at 26:1, its bypass ratio is 0.34:1, and its thrust-to-weight ratios are 4.8 (dry) and 7.8 respectively (afterburning).
Birender Singh Dhanoa, a former commander of the Indian Air Force, also lauded the engine, stating that it had exceptional fuel efficiency and that he had rarely seen such in modern fighter jets throughout his tenure. The more powerful General Electric F-414 engine will power the Mark 2 Tejas model.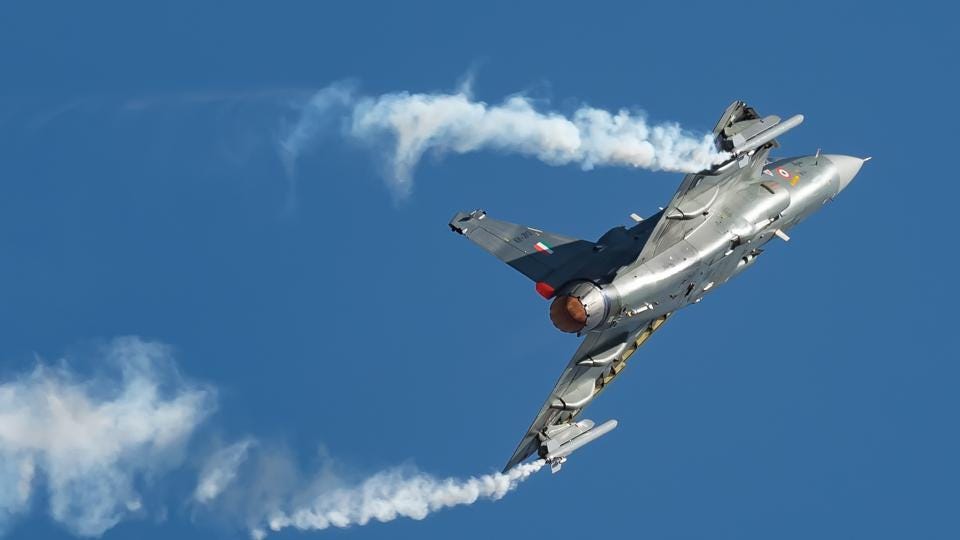 Similar to the engine, nations including France, Israel, and Sweden had expressed interest in providing the radar and electronic warfare (EW) gear for the Tejas.
Elta Systems, a division of Israel Aerospace Industries, was chosen by India to supply it with ELL-8222WB electronic warfare (EW) suites and ELM-2052 active electronically scanned array (AESA) radars (IAI). For air superiority and advanced strike missions, the EL/M-2052 sophisticated Airborne Fire Control Radar (FCR) was created.
Its foundation is entirely solid-state active phased array technology, which also gives the radar a larger detection range, high mission reliability, and the capacity to track up to 64 objects simultaneously.
The ELL-8222SB airborne Electronic Warfare (EW) self-protection jammer, on the other hand, is built on state-of-the-art Active Phased Array technology, enabling high sensitivity target identification and transmission of precise, narrowly focused, high power directional beams.
India has also purchased HAMMER missiles from France for the Mark 1 version of its LCA Tejas planes in an effort to increase their capability. With the acquisition, Tejas aircraft will be able to assault enemy bunkers from 70 kilometres distant and launch attacks like to Balakot.
As previously mentioned by EurAsian Times, Tejas Mk-2 is also anticipated to be equipped with the Scalp, Crystal Maze, and Spice-2000.
India and HAL are relying on significant Mark-1A enhancements to ensure India's continued investment in the Tejas in a number of areas. These modifications include mid-air refuelling, an increase in fighting ability, and maintainability enhancements with the integration of Active Electronically Scanned Array (AESA) Radar, Electronic Warfare (EW) suite, and Beyond Visual Range (BVR) missile capabilities.
A Double-Edged Sword For India?
Since its establishment in 1964, the Hindustan Aeronautics Limited (HAL) Aircraft Division Nasik has produced and overhauled a number of MiG versions, including the Sukhoi Su-30 and the MiG-27M, MiG-21M, MiG-21BlS, and MiG-21E7FL.
This section overhauled the initial Su-30MKI in 2014. Along with this, the company also distributes replacement parts to other countries and offers maintenance and design support for other Russian-made aircraft.
To offer MRO facilities to a third country, India needs a licence from Russia, which it would have obtained from Moscow had it proposed to establish a facility in Malaysia.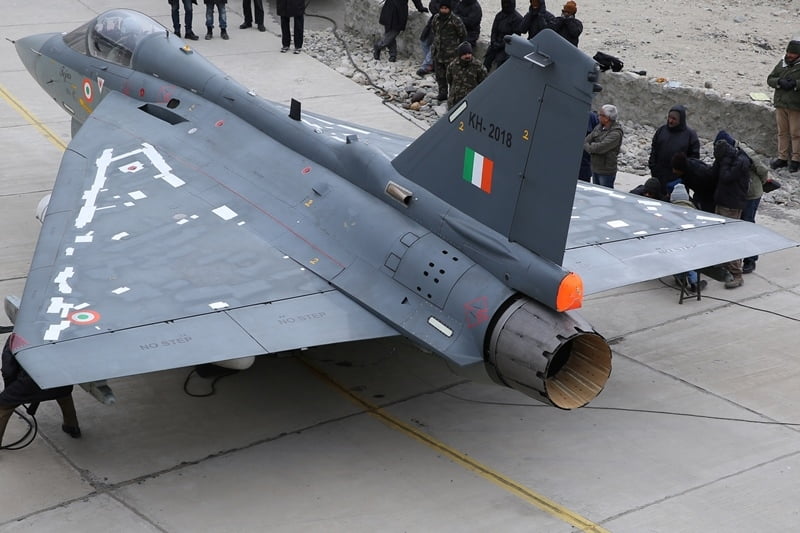 Numerous nations, including China, Malaysia, Vietnam, Indonesia, Venezuela, Algeria, Uganda, Angola, Armenia, Kazakhstan, and Belarus, among others, fly different Su-30 iterations.
"Russia and India jointly developed the Su-30MKI, an enhanced version of the Su-30, with a 90 percent contribution from Russia. India deploys a fleet of these aircraft.
The Su-30MKM version, with M standing for Malaysia, was initially delivered to Malaysia. That, however, required Russian approval, and Indian officials and engineers spent a considerable amount of time in Malaysia to ensure a smooth acquisition procedure.
Similar to Malaysia, MRO might need Russian approval for any other country. India cannot accomplish this on its own because, first, it depends on Russian spare parts, and second, it does not manufacture the primary top-of-the-line equipment that must be imported from Russia. The EurAsian Times was informed by Air Marshal PK Barbora (retd).
Prospective LCA Tejas Mk1A clients include Malaysia, Indonesia, and Vietnam; additional nations sparing China may be marketed the aircraft in the near future. It is pure conjecture whether such a package deal could be negotiated to persuade them to purchase Tejas.
An aircraft is chosen based solely on its own qualities, with regard to no other package agreement, according to retired senior defence ministry official Amit Cowshish, who spoke to the EurAsian Times. Even Nevertheless, the possibility seems promising in theory and might represent a good opportunity for India if the lingering problems related to it are resolved.
First off, India is reliant on Russia for spare parts, even for its MRO services; therefore, if a delay occurs on the Russian end, India would be responsible for any losses and effects that result from the delay in these nations.
Second, it is yet unknown whether HAL is capable of performing MRO on every Su-30 type used by all of these nations. If India conducts such an exercise on a wide scale, the West may react strongly because it may view it as a violation of the sanctions put in place against Moscow.
He continued, "HAL has already committed to delivering the LCA Tejas 83 Mark 1 variant to the Indian Air Force between 2025 and 2030. The question of whether it might greatly increase output in order to fulfil additional requests is relevant.
If a deal to establish MRO for a Russian-origin aircraft is included with the sale of India's LCA Tejas, the US or other western nations may tighten the screws on their export.
Madhavan said in his interview that the production of the aircraft would be enhanced based on demand when asked if the Malaysian contract would influence the delivery of Tejas jets to the IAF.
Without elaborating, he claimed that if the agreement with Malaysia is finalised, it will mean that the aircraft is acceptable, opening up a wide range of other alternatives.
Veteran Jaguar Pilot Squadron Leader Vijainder K Thakur responded, "No," when questioned by EurAsian Times whether India could replace MRO facilities given that Russia is still at war and maintenance and overhaul work is causing worry globally. Based on the lifespan or condition of the spares, overhaul necessitates their replacement in huge numbers.
Small pieces and large assemblies known as Line Replaceable Units (LRUs) make up the spare replacements. India imports much of the parts needed for overhaul from countries including Israel, the UK, France, and the Ukraine.
No fighter, including the MiG-21, which we have flown since the 1960s, has ever been the target of an attempt by us to seize possession. Compare our attitude to that of the Chinese, who, when the OEM defaults, not only begin manufacturing spare parts, but frequently shamelessly turn to reverse engineering them.
It is reasonable to conclude from the expert inputs that a package agreement could be an effort by India to provide Malaysia with a "bonus" contract when Malaysia is already studying the aircraft and is interested in it.
The main criteria for choosing an aircraft would be its advantages, but India's offer has Malaysia considering a long-term strategy. However, there is still a lot of work to be done before India can repeat a similar idea for other nations.
Facebook Comments