Industry News
News
Top 5 SUVs That Can Fill The Gap Indian Army's Maruti Gypsy Has Left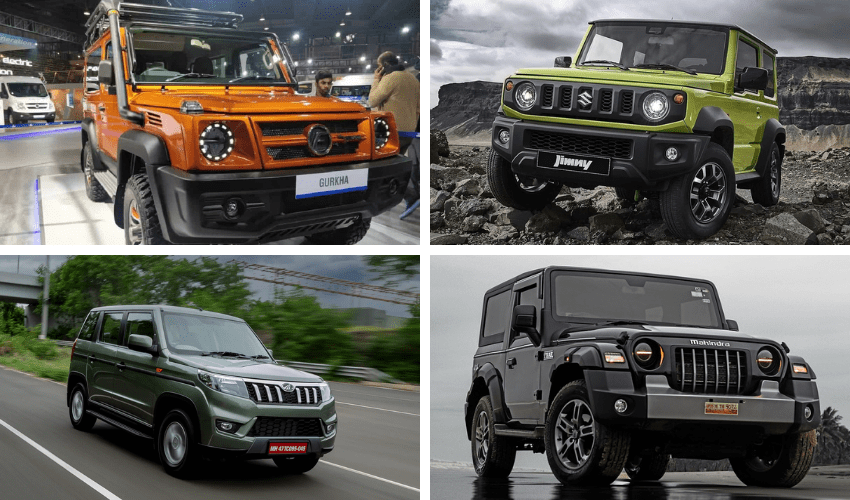 In India, the Maruti Suzuki Gypsy had a long run before being phased out in 2019. Maruti continues to make the SUV for law enforcement, the military, and a number of other government departments and ministries even after that. The police department has since replaced its Gypsys with newer models, while the Indian Army is expected to retire its massive fleet of bespoke bottle green Gypsy SUVs in the near future.
The India-spec Gypsy was derived on the global Suzuki Jimny (aka Samurai) SUV and first appeared in the mid-1980s. Since then, the Jimny has gone through two generations, while the Maruti Gypsy looks exactly the same as it did three decades ago.
Parts availability for the older model is likely to become an issue in the coming years, therefore it's better to replace it with a more modern model.
If you're still saddened by the loss of the famous army Gypsy, here's a list of current, off-road-capable body-on-frame SUVs that would be suitable substitutes:
Mahindra Thar
What better SUV to take the place of the Gypsy than its long-time competitor? The Mahindra Thar has more modern creature amenities and advanced powertrains than the Gypsy, and it meets tighter emission standards. It comes with a standard four-wheel-drive (4WD) system with a low ratio gearbox and automatic hub locking, as well as a 150PS 2-litre petrol engine or a 130PS 2.2-litre diesel engine.
It also boasts a 650mm water-wading capability and an electronic traction control system that detects tyre slide and helps with traction on slick ground. The Thar is also available in a soft-top form that can be customised for various military applications, making it a viable option for the Indian army.
Gurkhas in the Army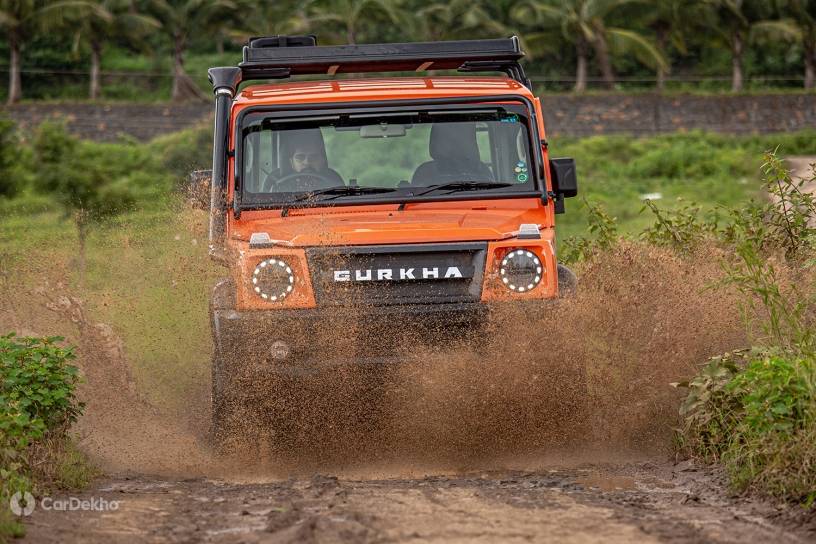 The Gurkha was put through its paces for the army in the late 1990s before being made available for purchase. Its 2021 edition hasn't forgotten its roots, with identical overall proportions, a similarly sized engine, and a tough-as-nails ladder frame chassis.
Its coil spring suspension, on the other hand, is more comfortable for passengers, and it comes with a bevvy of additional safety features like dual front airbags, rear parking sensors, cornering lighting, and a tyre pressure monitoring system. It comes with a snorkel, a 700mm water wading depth, and a 35 percent gradeability for ascending difficult slopes right out of the box. The Gurkha is one of India's most capable lifestyle off-roaders, and it's ideal for military applications where on-road performance isn't a priority.
Jeep Compass Trailhawk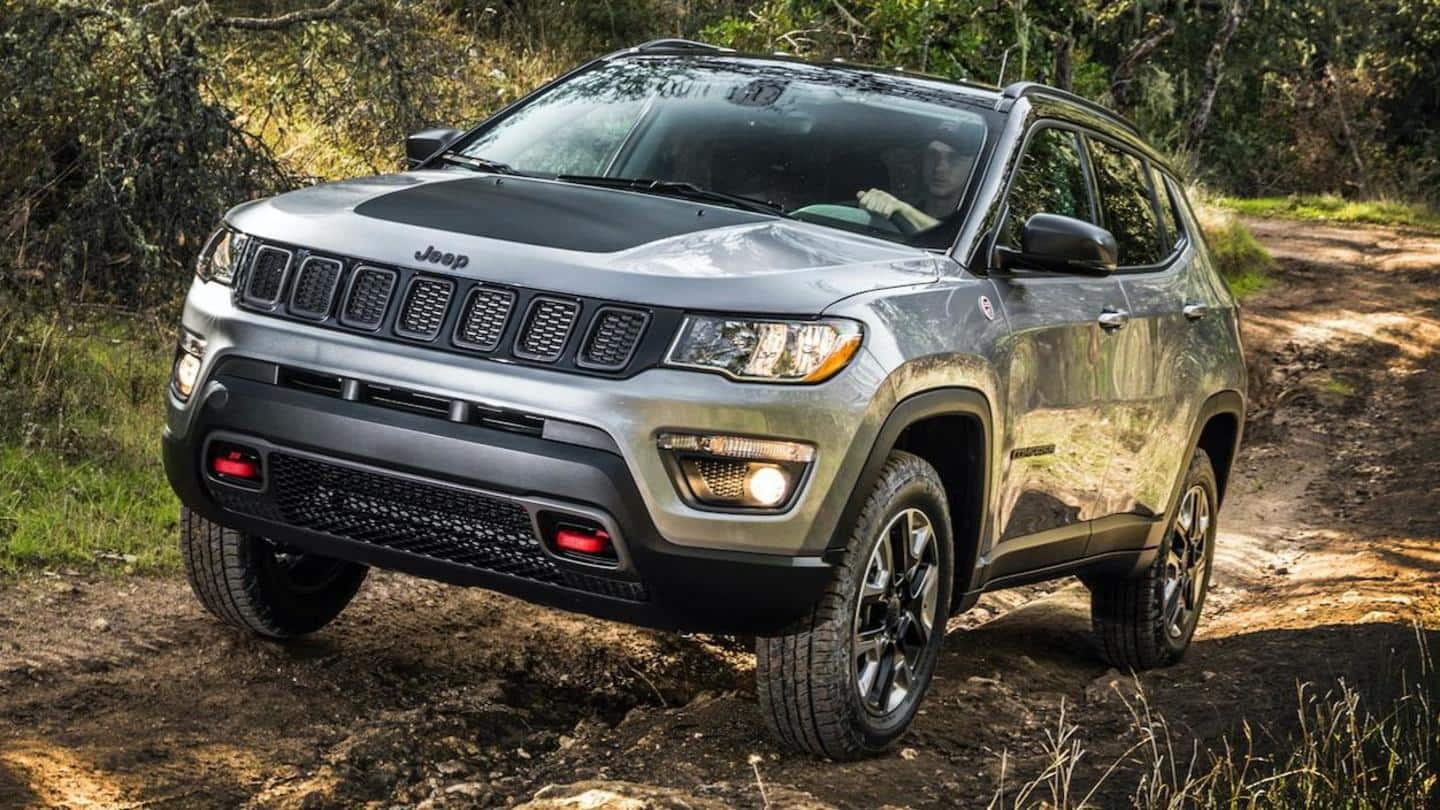 The Jeep Compass Trailhawk, although being the most costly SUV on the list, is the most cheap trail-rated Jeep available in India. It has comfortable interiors, a smooth ride, and hardware and software capabilities that can handle rough terrain.
A 360-degree camera, six airbags, underbody protection plates, stability control, and electronic roll mitigation are all included in the Compass Trailhawk's safety package. It comes with a 170PS 2-litre diesel engine, a 9-speed automated transmission, and a 20:1 crawl ratio low-range gearbox. In addition, the Compass Trailhawk features frequency selected damping suspension, hill descent control, snow, mud, and auto traction modes, as well as a 'Rock' mode. It'd be a luxurious, go-anywhere military SUV that could handle both rough treks and conventional roads.
Upcoming Maruti Jimny
We've been waiting a long time for the Jimny to arrive, and the four-door variant could arrive in India as early as 2023. With its tiny size, ladder frame underpinnings, and retro design, it's the fourth-generation successor to the Gypsy that maintains some of the original SUV's DNA intact.
It'll be powered by a fuel-efficient yet powerful mild-hybrid 1.5-litre petrol engine, and it'll be significantly safer than the old Gypsy. Rugged ladder frame chassis, solid front and rear axles, and three-link front and rear suspension are all standard on the Jimny. The robust yet modern Jimny has the makings of an excellent army SUV, thanks to the Suzuki AllGrip Pro 4WD system, as well as traction and hill descent control systems. If the Jimny ever joins the Indian army's fleet, it will give the SUV a lot of legitimacy among fans and consumers.
Bespoke Military-spec Mahindra Bolero Neo:

In the police fleet, the 4×4 Mahindra Bolero has replaced the Gypsy, but the Indian army would be better off with its more current designation. The Bolero Neo doesn't come with 4WD as standard, but with its mechanically locking rear differential and Multi Terrain Technology, it definitely aspires to be an off-roader (MTT).
It also comes with the same 1.5-litre diesel engine as the Bolero, but with a higher power output of 100PS/260Nm. The Bolero Neo has the makings of a useful, indigenously developed successor for the Indian Army's Maruti Gypsy if Mahindra can give it a proper 4WD system.
Which of the aforementioned SUVs do you think would be the best successor for the Indian Army Gypsy?
Facebook Comments