Indian Army
Army Considers HQ Posting Cuts Due To Shortage Of Majors & Captains In Units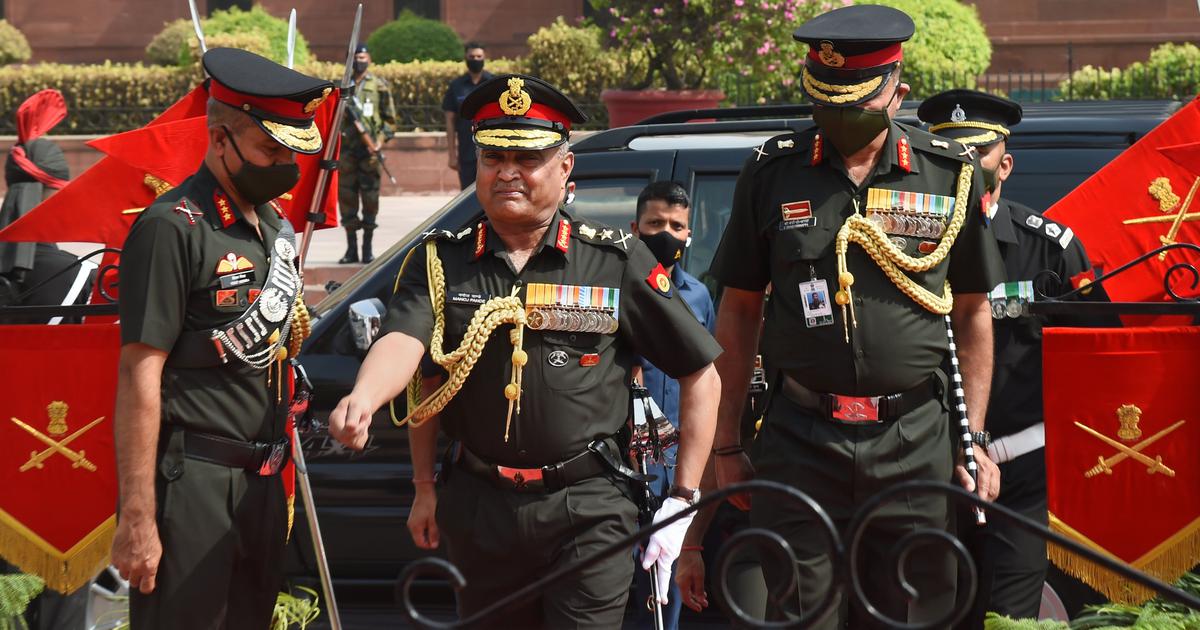 The army's current plan also calls for some of these staff positions at the headquarters to be cut briefly until the shortage of officers in the force is over.
Officers with the rank of Brigadier or Colonel who stay in the army for two to four years after they leave are called "re-appointed officers."
The Indian Army has a huge lack of soldiers with the ranks of Major and Captain right now. To make up for the lack of officers in units, the army is planning to send fewer staff officers to different headquarters. They are also thinking about sending officers who are still in the army after they leave to these posts.
According to a story in the "Indian Express," the army has recently asked different commands about whether or not this move is possible. At the moment, mid-level officers with the rank of Major get their first staff assignments at Corps, Command, and Division Headquarters after about six years of service.
A staff position is an officer's job at the headquarters, where he or she is in charge of making policy and coordinating different things. In a unit deployment, on the other hand, the officer is mostly in charge of tactics and ground work.
The staff's experience with relocation helps them get ready for future command positions during their service. There aren't enough leaders in the Army right now. This includes the Army Medical Corps and the Army Dental Corps. The Navy is short 1,653 officers and the Air Force is short 721 officers. Earlier, when there was a lack of officers, the army put 461 non-commissioned officers in the places of some staff officers whenever possible.
Five women officers have been sent to the Artillery Regiment of the Indian Army for the first time. They will be in charge of running guns and rockets.
The army's current plan also calls for some of these staff positions at the headquarters to be cut briefly until the shortage of officers in the force is over. In this way, it's been suggested that junior and middle-level officers who are currently on staff at different headquarters will be sent outside without any break after their 24 months are up. Officers say that the army is thinking about using re-appointed officers for these kinds of jobs. Officers with the rank of Brigadier or Colonel who stay in the army for two to four years after they leave are called "re-appointed officers."
Facebook Comments