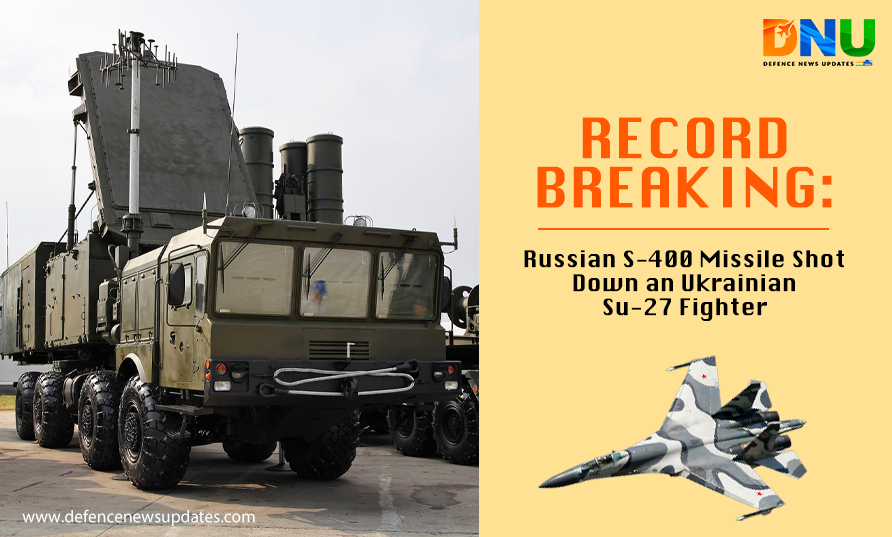 The Russian S-400 Air Defense Missile System shot down a Ukrainian Su-27 above Kyiv on February 25th. Although this has not been confirmed officially. The Russian army started the second wave of missile strikes against Ukrainian targets, focusing on the capital Kyiv, on the second day of the Russian-Ukrainian war. However, Russian missiles were intercepted by Ukrainian mobile anti-aircraft missile batteries stationed near Kyiv.
The Russian Air Force has also launched a counter-offensive against Ukraine. A Ukrainian Su-27 fighter plane was shot down by a Russian S-400 anti-aircraft missile stationed in Belarus at a distance of 150 kilometres, resulting in a massive meteor shower over Kyiv. It set a new long-distance record for anti-aircraft missiles shooting down enemy aircraft in actual combat.
Colonel Oleksandr Oksanchenko, a well-known display pilot, was said to be the Su-27 pilot. The pilot was posthumously granted the title of "Hero of Ukraine" by Ukrainian President Volodymyr Zelensky, the President's Office revealed on social media on March 1, 2022.
S-400 Triumph Air Defence Missile System
The S-400 Triumf is one of the world's most modern and powerful air defence systems, capable of defending against practically any type of aerial attack, including drones, missiles, and even stealth fighter jets.
The missile system can "simultaneously engage 36 targets" and can take on virtually any airborne target within a range of 400 kilometres. The S-400 features four different types of missiles with ranges of 40, 100, 200, and 400 kilometres.
Facebook Comments