Defence Industry
DRDO
Indian Army
News
Know All About India's Main Battle Tank Arjun MK-1A
Arjun is India's Main Battle Tank (MBT) and is built by DRDO's CVRDE. The Arjun main battle tank entered service with the Indian Army in 2004.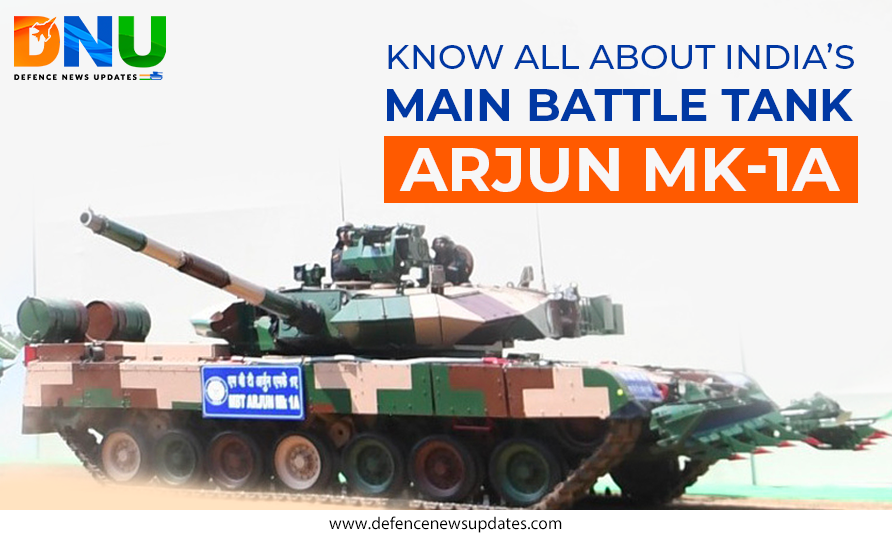 The Arjun Mk1 service version is similar to the Leopard 2A4 MBT because the tank was co-developed with Krauss-Maffei, who designed the original German MBT.
The latest version of the tank, dubbed "hunter killers," is outfitted with a large 120 mm rifled cannon and Kanchan armour, making it the army's most formidable armoured system.
The Arjun is a third-generation main battle tank built for the Indian Army by the Defence Research and Development Organisation's (DRDO) Combat Vehicles Research and Development Establishment (CVRDE).
Following the successful Vijayanta, which was a replica of a Vickers export MBT, the Arjun is the first completely indigenous Indian MBT. Its development dates back decades, and despite some successes, problems with the metallurgy and other parts (such as transmissions) resulted in a run of costly failures. The Arjun was able to solve some of its issues beginning in the 1990s, and a small production run of approximately 124 vehicles took place between 2004 and 2010.
The tank is named after Arjuna, the archer prince who appears in the Indian epic poem Mahabharata as the main protagonist. Work on the design began in 1986 and was completed in 1996. In 2004, the Indian Army deployed the Arjun main combat tank.
The Arjun was originally given to the 43rd Armoured Regiment, which was constituted in 2009.
In 1984, the first prototype of the Arjun main combat tank was created. It was initially made public in 1985. This main battle tank was meant to replace the Indian Army's ageing Vijayanta and Soviet T-72M MBTs. Delays hindered the development of an indigenous tank.
In 2004, the first pre-production MBTs were delivered. However, in 2008, it was announced that no more Arjun tanks would be ordered. Furthermore, India purchased a large number of T-90 MBTs from Russia and intends to produce this main battle tank domestically.
The Arjun Mk.1A and Arjun Mk.2 were subsequently modified versions of this Indian tank.
ARJUN MK1 Details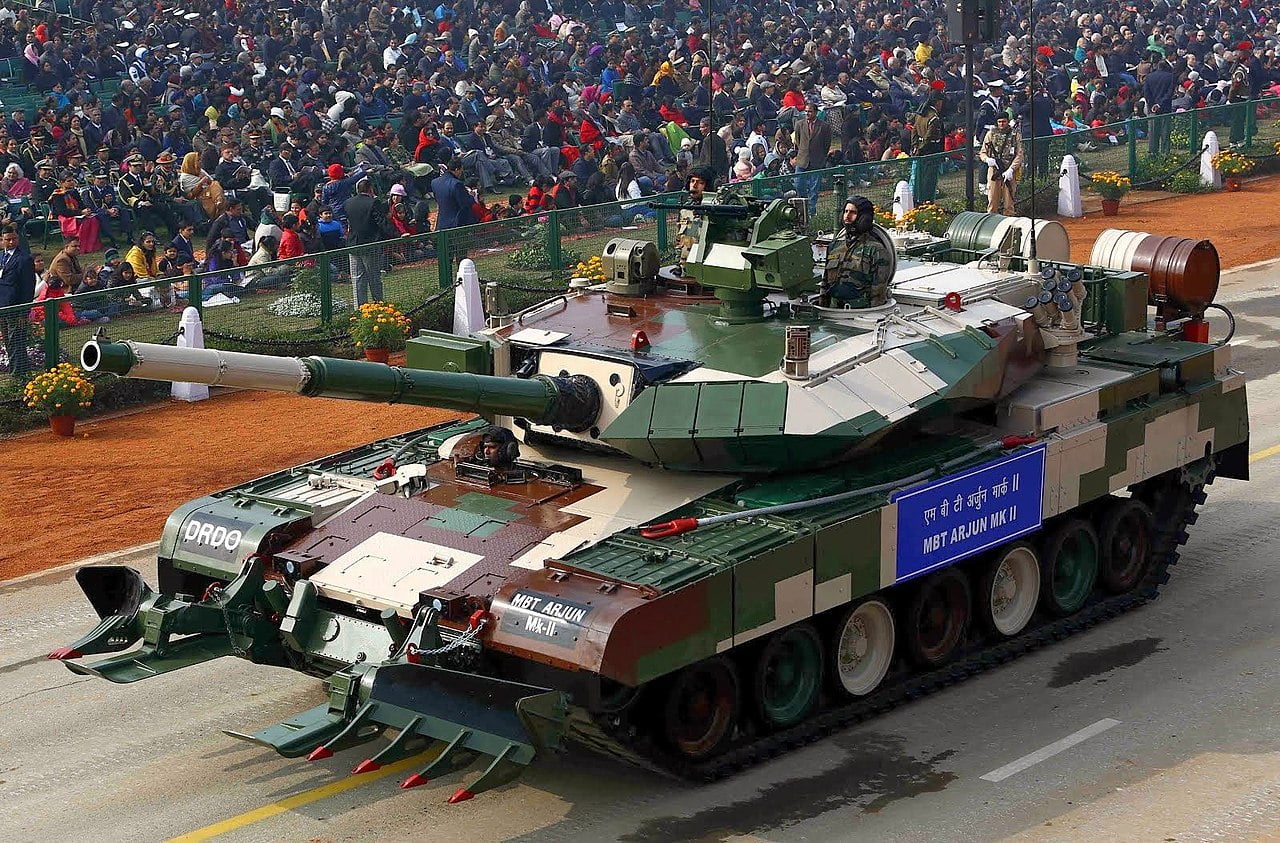 Arjun Mk.1A is an enhanced variant of the original Arjun. This enhanced version was created to fulfil the needs of the Indian Army.
In 2021, India's Ministry of Defence (MoD) made a 7,523-crore order with the Heavy Vehicles Factory (HVF) near Avadi, in the southern Indian city of Chennai, for 118 Arjun MK 1-A tanks.
The MK 1-A is an improved variation of the previous Arjun platform, with increased firepower, manoeuvrability, and survivability. It will have 72 new features, including more content made in the United States.
The Arjun Mk1 service version is similar to the Leopard 2A4 MBT because the tank was co-developed with Krauss-Maffei, who designed the original German MBT.
The MK-1A is outfitted with precise and superior firepower, all-terrain mobility, and unbeatable multi-layered protection supplied by a plethora of modern technology systems."
It is outfitted with Kanchan heavy composite armour, which is identical to British Chobham armour. For further protection, explosive reactive armour blocks can be fitted if necessary.
The Arjun MBT also includes major crew protection measures, such as an ammunition chamber shielded from the crew by turret bustle blow-off panels.
The Arjun, armed with a 120 mm rifled cannon, can fire APFSDS (kinetic energy penetrator) rounds, HE, HEAT, and High Explosive Squash Head (HESH) rounds.
Only the British Challenger 2 MBT uses a rifled cannon of this calibre. This rifle has a high hit probability and is quite accurate at long range.
The gun is manually loaded and fires at a rate of 6 shots per minute. It is compatible with Israeli LAHAT anti-tank guided missiles, which are launched similarly to conventional weapons.
Secondary weaponry consists of a 7.62 mm coaxial machine gun and a 12.7 mm roof-mounted machine gun.
This tank is capable of firing newly designed ammunition, including as thermobaric rounds and new anti-tank guided missiles, which will replace the LAHAT.
The vehicle has a four-person crew that includes the commander, gunner, loader, and driver.
The Arjun MBT is powered by a 1 400 horsepower German MTU MB 838 Ka501 turbocharged diesel engine. The engine is linked to a semi-automatic Renk transmission from Germany.
This MBT employs cutting-edge hydropneumatic suspension. When the main engine is shut off, an auxiliary power unit with a capacity of 4.5 kW powers all electrical systems. A self-entrenching blade is installed in the tank. It can also be equipped with a deep wading kit.
The Arjun Mk.1A has a mine plough. This tank weighs a colossal 68.5 tonnes. That's ten times the weight of the regular Arjun Mk.1. It is heavier than the M1A2 Abrams, the British Challenger 2, and the Israeli Merkava Mk.4.
In reality, the Indian Arjun Mk.1A is one of the heaviest main battle tanks in service today, if not the heaviest. To cope with increasing weight, the hydropneumatic gearbox was totally reworked.
Surprisingly, the percentage of imported components fell from 63% to 59%. The Indian Army first used the Arjun Mk.1A in 2021. It is intended to deliver a total of 118 of these tanks.
The Arjun Mk.1A cannot be transported by the Indian Il-76 heavy transport aircraft because to its weight. Only the Boeing C-17 Globemaster III can transport it. The Indian Air Force ordered 11 of these planes.
Artificial Intelligence Capability Building with Arjun Mk1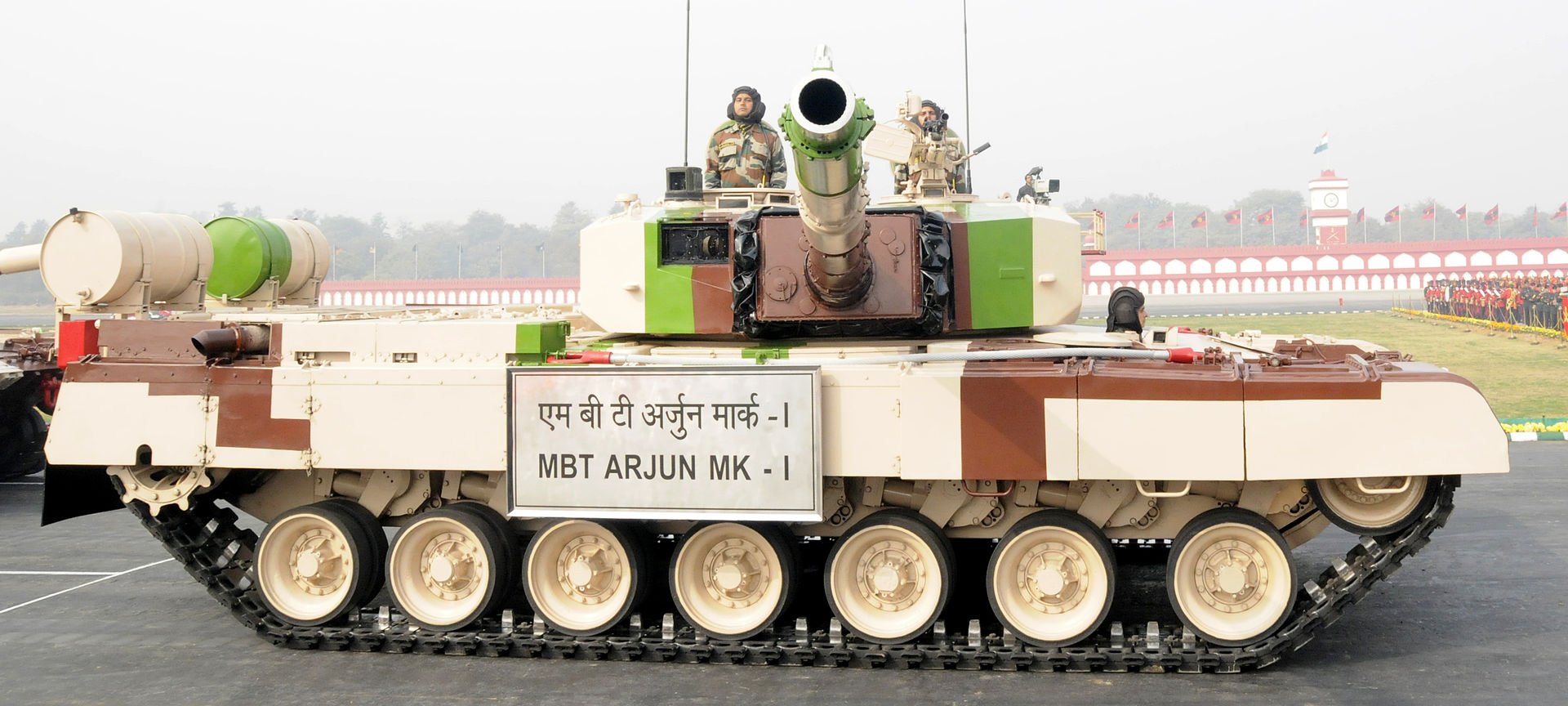 Tonbo Imaging, based in Bangalore, is reportedly creating the system in partnership with the state-run Bharat Electronics Limited (BEL) plant in Chennai, India.
According to the paper, "Tonbo Imaging is collaborating with BEL, Chennai, to address [BEL's] demand for fire-control systems." As a result, BEL gave us a contract to produce and deploy the [electro-optical fire-control system] for Arjun MK1A MBTs."
As part of the arrangement, the Elpeos fire-control device will be delivered and incorporated into the Arjun MK1A MBTs. ELPEOS is a multi-sensor electro-optical payload intended for precision targeting and easy integration into remote-controlled weapon systems, according to the Tonbo Imaging website (RCWSs).
ELPEOS has a high-resolution cooled MWIR imager, a colour CCD camera, a Laser Range Finder, and an integrated ballistic computer. It can optionally include a GPS and a Digital Magnetic Compass with an inclinometer for target acquisition and georeferencing.
Using human or automatic tracking, this technology makes it easier for tanks to acquire, lock, and engage moving targets.
"The system is one of the lightest sighting systems for RCWS equipped with an advanced AI processor capable of detecting, tracking, and engaging the 12.7mm gun on specified targets," Tonbo Imaging claimed. A few global militaries have also received it for the 12.7mm weapon."
It may combat the adversary in static and dynamic modes during the day and night. The tank is said to have 72 new features, including a higher ratio of domestically produced components.
"The ELPEOS sighting system has passed both summer and winter trials." It's a sensor-enabled system. Tonbo Imaging noted, "You may observe day and night imagery in the same video feed."
Arjun Mk1 Class Features and Specifications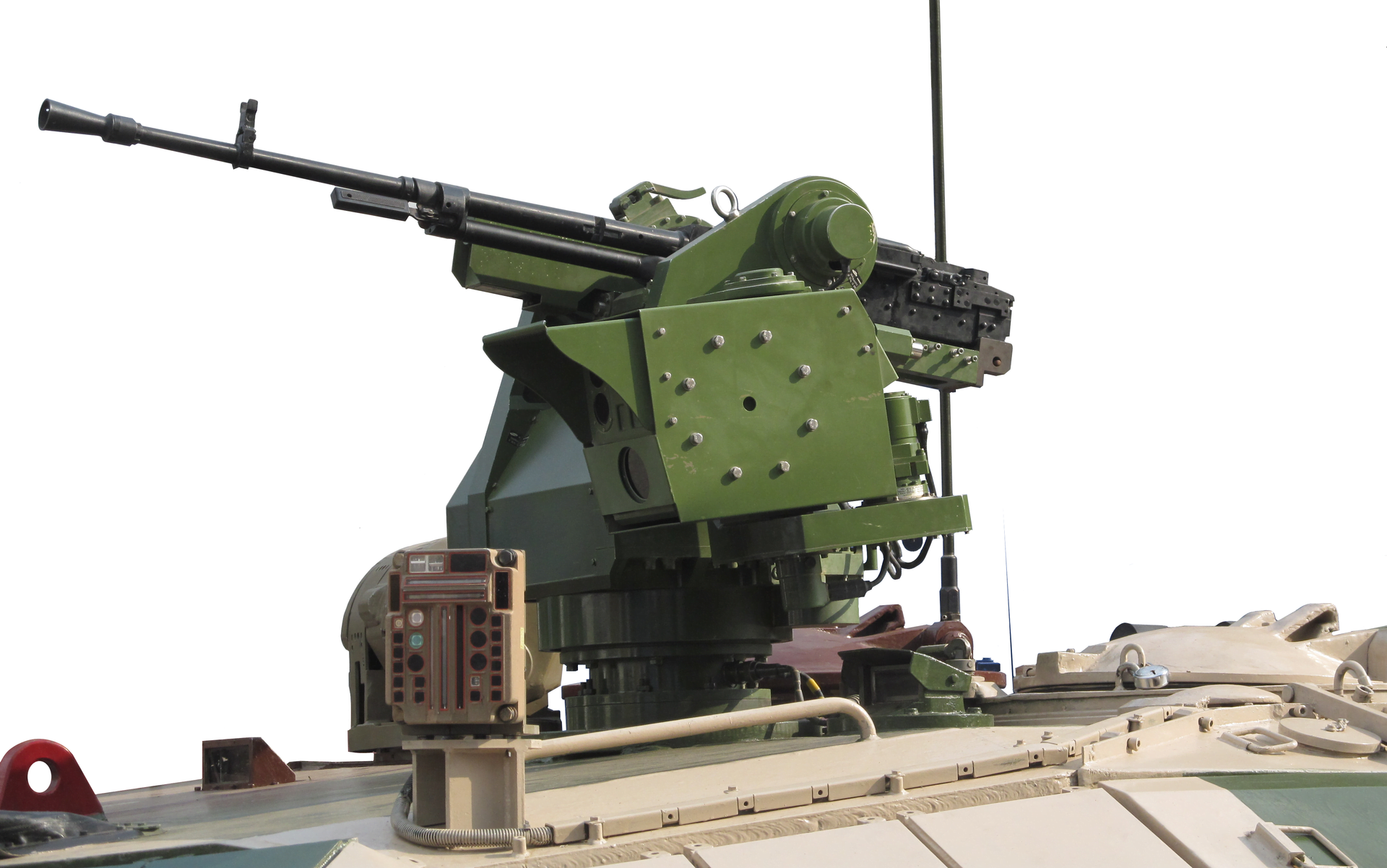 Country of origin

India

Entered service

2004

Crew

4

Dimensions and weight

Weight

58.5 t

Length (gun forward)

10.19 m

Hull length

~ 7.5 m

Width

3.85 m

Height

2.32 m

Armament

Main gun

120 mm rifled

ATGW

LAHAT

Machine guns

1 x 7.62 mm, 1 x 12.7 mm

Elevation range

– 9 to + 20 degrees

Traverse range

360 degrees

Ammunition load

Main gun

39 rounds

Machine guns

3 000 x 7.62 mm, 1 000 x 12.7 mm

Mobility

Engine

MTU MB 838 Ka501 diesel

Engine power

1 400 hp

Maximum road speed

72 km/h

Range

450 km

Maneuverability

Gradient

77%

Side slope

40%

Vertical step

0.9 m

Trench

2.43 m

Fording

1.4 m

Fording (with preparation)

~ 2.2 m
How effective is the Arjun Mk1A tank?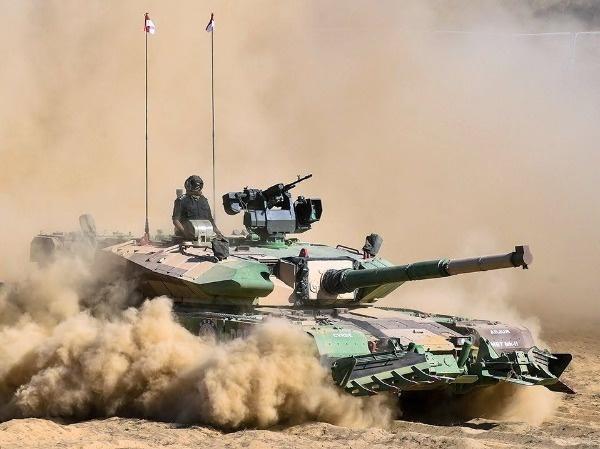 The Arjun Mk-1A has 54.3 percent indigenous content, compared to 41 percent in the previous iteration. The latest version of the tank, dubbed "hunter killers," is outfitted with a large 120 mm rifled cannon and Kanchan armour, making it the army's most formidable armoured system.
At the officially anticipated pace of 118 MBTs for Rs 8,350 crore, the price of each upgraded Arjun Mk-1A will be enormous as well. This would amount to a hefty Rs 70.7 crore or $9.77 million per tank, or over twice the Rs 37 crore per unit that the MoD notified parliament about the under-development upgraded MBT type in 2011.
In comparison, T90S MBTs cost roughly $2-2.5 million each, with the T72M1 tank costing even less at $1.5 million.
Further afield, the proven 62-tonne German Leopard-2 MBT costs $5.74 million per platform, while France's comparably capable 56-tonne Leclerc tank costs roughly $4 million each platform, or nearly half the estimated cost of the Mk-1A.
Even the similar 65-tonne battle-hardened Israeli Merkava costs $4.5 million to ship.
The MTU MB838 ka-510 1,400cc diesel engine, semi-automatic Renk RK 304-I transmission system, and Bosch gun control equipment are all imported from Germany, while the gunner's main sight is from Belgium's OIP.
Other foreign and license-built components include the MBT's Diehl tracks, which are manufactured locally by L&T, its fire control system (FCS) from Israel's Elbit, day sight and thermal imager (TI), which were previously from Sagem of France and are now from Israel's El Op, as well as Israeli frequency, hopping radios and other equipment.
About Arjun Mk2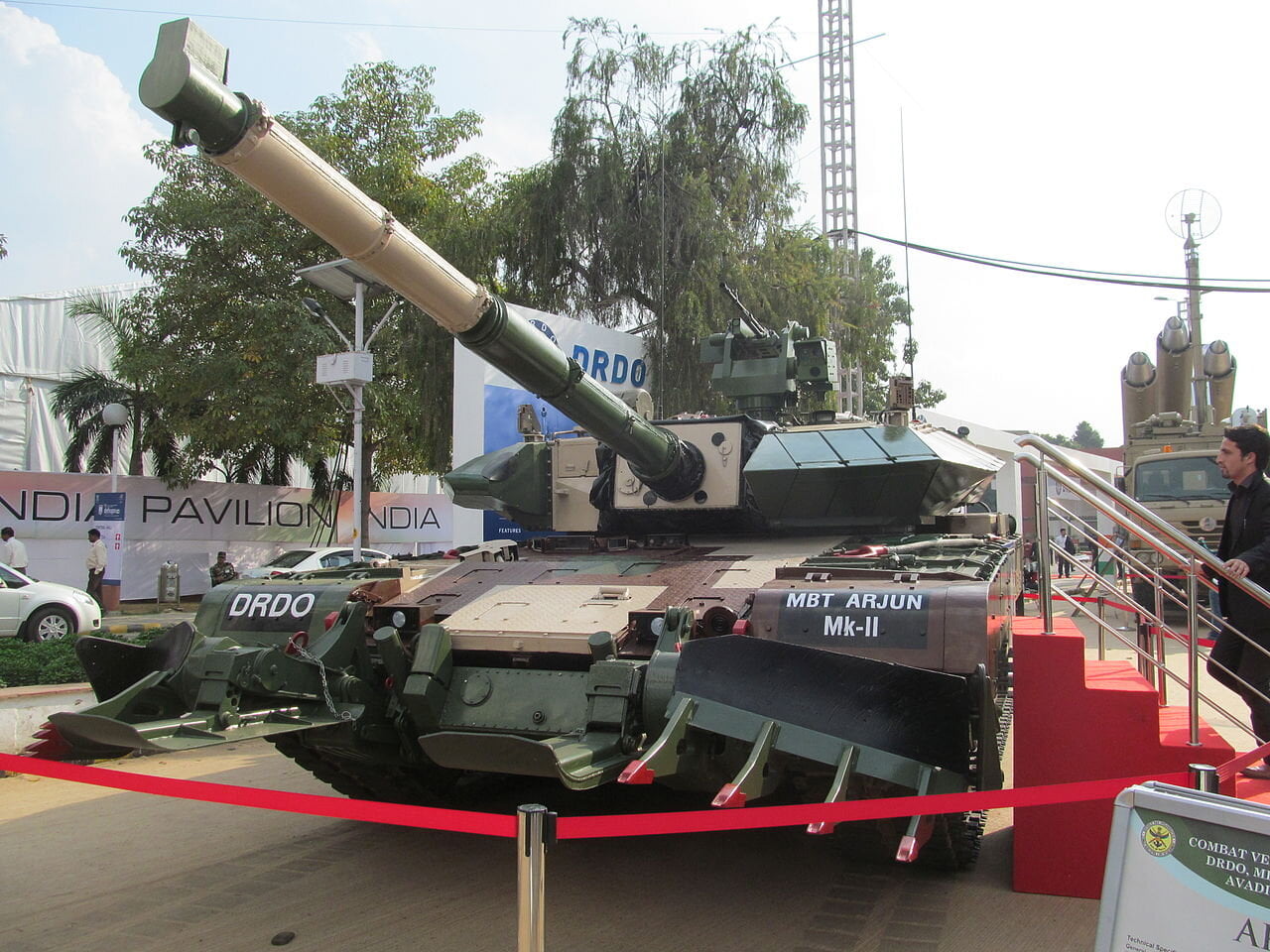 The Arjun Mk.2 main combat tank is an enhanced version of the Arjun main battle tank. It features enhanced systems and greater defence and firepower than its predecessor. The Arjun Mk.2 trials began in 2012. However, the Arjun Mk.1A was chosen for production instead.
Aside from the external armour, the Arjun MK2 is slated to receive changes to its internal ammo storage, including improved containerization.
The German V-90 turbocharged, charge-cooled, water-cooled diesel engine in the Arjun MK II or MK1A produces 1030 kW @ 2,400 rpm. The Arjun Mk II features an epicyclic gearbox, a hydrodynamic torque converter, a mechanical lock-up clutch, a hydrodynamic retarder, four forward and two reverse gears, and four forward and two reverse gears.
Facebook Comments