Defence
Indian Navy
Indian Navy's Mega Operation With Two Aircraft Carriers And 35 Combat Jets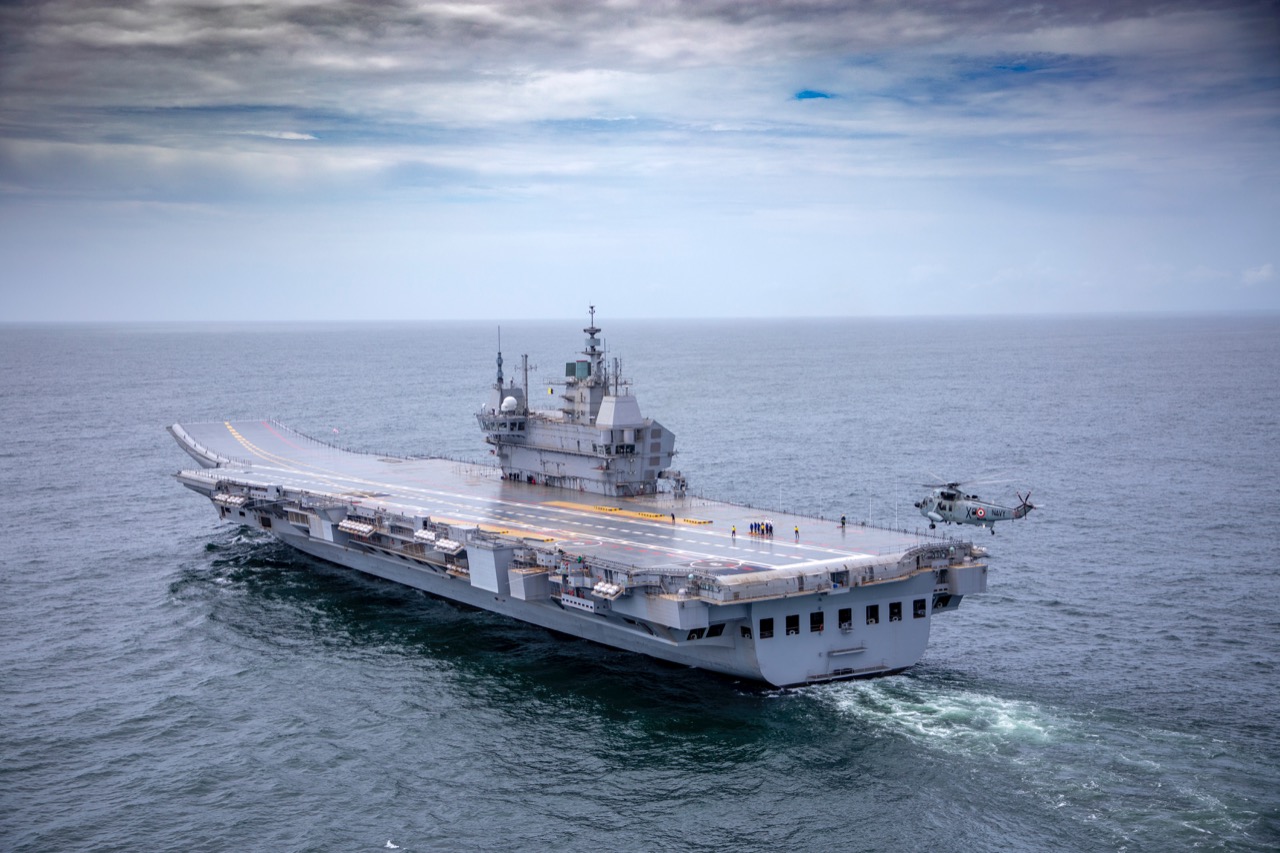 They also show our friends that the Indian Navy is ready and able to help with our "collective" security needs in the region.
The successful demonstration of two-carrier battle group operations shows how important sea-based air power is to keeping maritime superiority
The Indian Navy carried out a mission in the Arabian Sea on Saturday that involved two aircraft carriers, multiple warships, submarines, and more than 35 frontline planes. This was one of the biggest examples of the Indian Navy's operational ability in recent years.
The Navy's aircraft carriers, INS Vikramaditya and the recently added INS Vikrant, were the main focus of the exercise. Officials said that the two platforms served as floating airfields for a wide range of planes and helicopters, including MiG-29K and MH60R, Kamov, and Advanced Light helicopters.
Commander Vivek Madhawal, a spokesman for the Indian Navy, said that the drill was a big step toward improving maritime security and power projection in the Indian Ocean and beyond.
He said that during the drill, two aircraft carriers and a fleet of ships, submarines, and planes worked together without any problems. This showed India's technological expertise in the maritime sphere.
Commander Madhwal said, "This show of naval strength shows that India is committed to protecting its national interests, keeping regional stability, and building cooperative partnerships in the maritime domain."
It is the first big drill with both aircraft carriers since the INS Vikrant, which was made in India, joined the fleet in September.
Officials said that almost all of the Navy's air forces were run from the two aircraft carriers, which served as mobile bases.
The drill showed that INS Vikrant and INS Vikramaditya can be put anywhere. This means that missions can be more flexible, new threats can be dealt with quickly, and air operations can continue to protect national interests around the world, they said.
Commander Madhwal said, "They also show our friends that the Indian Navy is ready and able to help with our "collective" security needs in the region."
"The successful demonstration of two-carrier battle group operations shows how important sea-based air power is to keeping maritime superiority," he said.
Commander Madhwal said, "As India continues to improve its security systems, aircraft carriers will remain the most important factor in shaping the country's defense strategy and promoting stability in the region."
Facebook Comments