Indian Navy
Private Firm Delivers Second Barge Of LSAM 16 Series To The Navy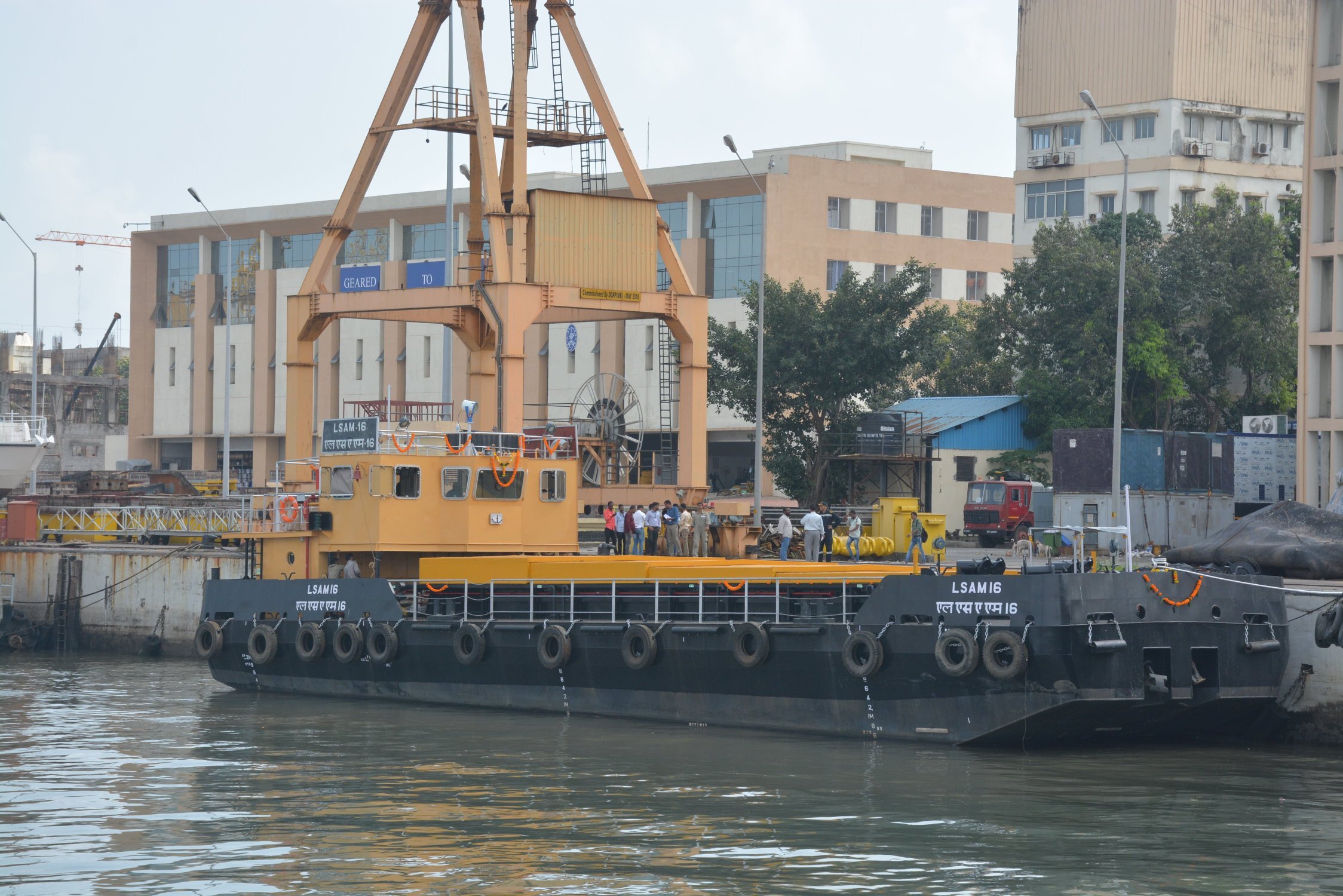 The boat was built according to the rules of the Indian Register of Shipping (IRS).
Introduction of ACTCM Barge will give a boost to operational commitments of IN by making it easier to move items and ammunition to and from IN Ships
The Indian Navy got a second LSAM 16 (Yard 126) boat from a private company on Wednesday. The Navy hopes that the barge will make it easier to move things like supplies and ammo to ships.
In a statement, the Navy said that the barge was given to them on Wednesday. The deal for building and delivering eleven ammunition barges was signed with M/s Suryadipta Projects Pvt Ltd, a small and medium-sized business based in Thane. This is in line with the government's "Aatmanirbhar Bharat" program.
"Second Barge of the series LSAM 16 (Yard 126) was delivered to the Indian Navy on September 6 in the presence of Cmde MV Raj Krishna, CoY(Mbi)," the statement said.
The boat was built according to the rules of the Indian Register of Shipping (IRS). It should serve the Navy well for the next 30 years. It said that the barge is a proud example of the Ministry of Defense's "Make in India" efforts because all of the major and secondary tools and systems were made in India.
"Introduction of ACTCM Barge will give a boost to operational commitments of IN by making it easier to move items and ammunition to and from IN Ships both at jetties and in outer harbors," the Navy said.
Facebook Comments