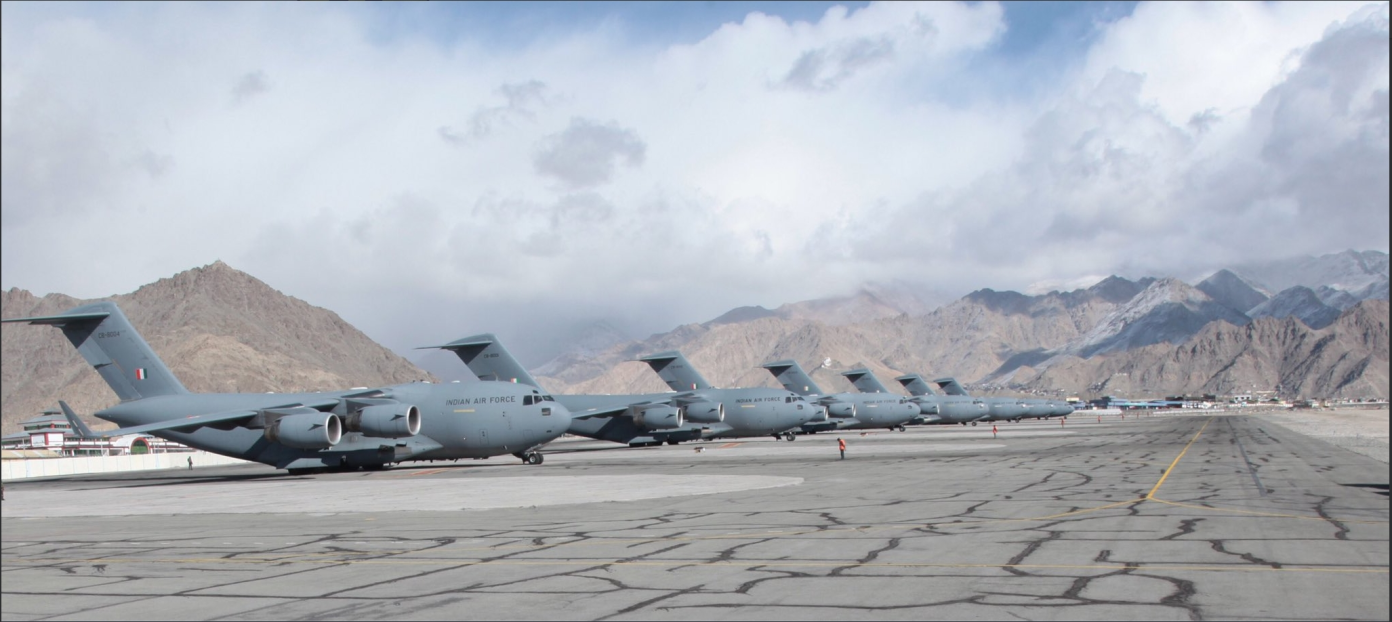 India solicited bids on Saturday to build one of the country's highest airfields at Nyoma in Ladakh, which is fewer than 50 kilometres from the Line of Actual Control (LAC). Once completed, it will be India's response to China's tremendous infrastructure expansion across the border.
In two years, this advanced landing area will be ready for fighter aircraft operations. News18 has analysed the bid paperwork and determined that the project will cost around Rs 214 crore.
The new advance landing ground would encompass 1,235 acres, where a 2.7-kilometer runway and allied military infrastructure will be constructed. The Border Roads Organisation has solicited bids for contractors to carry out the work.
The runway's orientation will allow aeroplanes to land in both directions, and its width will exceed 45 metres. The site of the new runway will be close to the Leh-Loma Road, and the airfield will be a strategic asset allowing for rapid troop and material mobility in this sensitive region.
The advance landing field at Nyoma, which is 180 kilometres from Leh, will close a critical gap in India's capacity. Nyoma in southern Ladakh is located at an elevation of 4,000 metres (13,000 feet).
Apache helicopters, Chinook heavy-lift helicopters, Mi-17 helicopters, and C-130J special operations aircraft are utilised at the current advanced landing field at Nyoma.
The LAC has been a source of friction between India and China since 2020, when the Galwan Valley conflict escalated into bloodshed. Indian and Chinese forces also battled in Tawang earlier this month.
Facebook Comments