Defence
In Five Years, India Bought Defence Equipment Worth Rs 1.93 Lakh Crore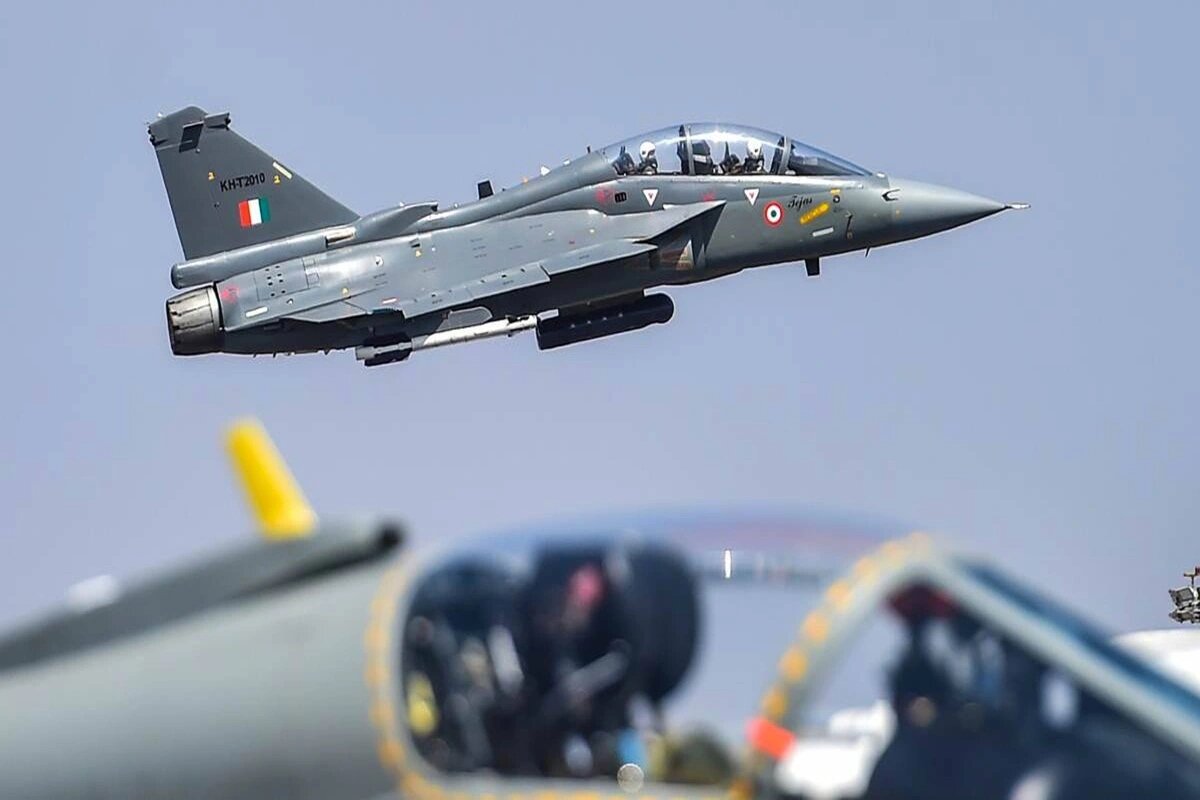 Mission Mode (MM) projects of the Defence Research and Development Organisation have been planned by the government (DRDO).
The projects include Decoys, Nuclear Defense Technologies, Air Independent Propulsion (AIP), Propulsion Systems, Torpedo, Fighter Aircraft
The Defense Ministry said on Friday that India still buys most of its weapons and equipment from other countries. This costs India more than Rs 1.93 lakh crore.
According to the Ministry of Defense (MoD), 264 contracts for buying defence equipment have been signed in the last five financial years (2017-18 to 2021-2022) and the current financial year 2022-23 (up to December 2022). "Out of the 264 contracts, 88 contracts worth 36.26 percent of the total contract value have been signed with vendors from other countries like the USA, Russia, France, Israel, Spain, etc.," said MoS Defence Ajay Bhatt.
Helicopters, aircraft radars, rockets, guns, assault rifles, missiles, and ammunition are some of the most important pieces of defence equipment that are brought in.
Defense Acquisition Procedure (DAP 2020), with a focus on "Atmanirbhar Bharat" and "Make in India," put in place major policy changes to improve India's defence capabilities and make the country less reliant on imports.
According to the DAP-2020, "The highest preference to Buy Indian (IDDM) category of acquisition and Buy Global is only allowed in special cases with the approval of the Defence Acquisition Council (DAC) or the Defense Minister.
Also, the government is taking steps to encourage the production of defence equipment in the country. On the one hand, it helps the local industry with money from the Technology Development Fund (TDF) and pushes the Defense Research and Development Organisation (DRDO) with Mission Mode (MM) projects.
Rajnath Singh, who is in charge of defence, told Parliament that 54 industries have been helped by the TDF scheme so far. Under the TDF Scheme, a total of four technologies have been made that work well. Also, "340 Expression of Interest (EoI) applications have been received for the TDF Scheme, and 372 Expression of Interest (EOI) applications have been received for Dare to Dream under the TDF Scheme so far."
Mission Mode (MM) projects of the Defence Research and Development Organisation have been planned by the government (DRDO). Ajay Bhatt said, "As of now, DRDO is working on 55 MM Projects with a total cost of Rs. 73942.82 Crore that has been approved." The projects include Decoys, Nuclear Defense Technologies, Air Independent Propulsion (AIP), Propulsion Systems, Torpedo, Fighter Aircraft, Cruise Missile, Unmanned Aerial Vehicle, AEW&C Aircraft Systems, Gas Turbine Engine, and Warhead.
For the last five years, the Defence Services have spent a lot of money on buying military equipment from abroad. Here are some details:
Financial Year Foreign Procurement (Rs. in crore)
2017-18          30,677.29
2018-19           38,115.60
2019-20           40,330.02
2020-21           43,916.37
2021-22           40,839.53
TOTAL              193,878.81
Facebook Comments