Space
In May 2023, Gaganyaan Aborted Its First Test Rocket Mission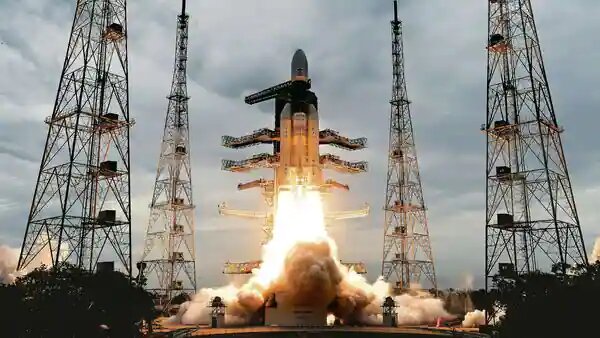 The orbital module for the unmanned G1 (Gaganyaan 1) mission is being built. For qualifying parachutes and fireworks, tests are being done on the ground and in the air.
Agreeing that the target date for the first crewed mission of Gaganyaan was 2022, Singh said that the delay was caused by Covid-19 lockdowns
India's human space mission, Gaganyaan, will have four abort missions using test vehicles or test rockets. The first one, in May 2023, will be the first one to use test vehicles or test rockets.
"The first test vehicle mission, TV-D1, is planned for May 2023, followed by the second test vehicle mission, TV-D2, and the first uncrewed mission of Gaganyaan, LVM3-G1, in the first quarter of 2024," Science and Technology Minister Dr. Jitendra Singh told the Lok Sabha in a written answer to a question about the status of the human space mission.
"The next thing that is planned is the second set of test vehicle missions (TV-D3 and D4) and the LVM3-G2 mission with a robotic payload. The crewed mission is set to happen by the end of 2024, if the test vehicle and unmanned missions go well "he said.
He says that as of October 30, 2022, Rs 3,040 crore has been spent on the Gaganyaan programme as a whole.
Singh said this about where the Gaganyaan project is at the moment: "All of the design work is done, and testing of the prototypes has begun for all systems. All of the systems are being made, and the work has already begun."
He said that the Human rated Launch vehicle systems (HLVM3) have been tested and are ready to go. All tests of the propulsion systems for higher margins are done.
The mission of the Test Vehicle TV-D1 was to show how the crew escape system worked, and the first flight stage was reached. The structure of the Crew Module for the TV-D1 mission is sent. All of the motors in the Crew Escape System have passed their static tests. Testing by batch is going on right now.
He also said that the first semester of training for astronauts is over. There have also been evaluations and assessments of the crew.
"The orbital module for the unmanned G1 (Gaganyaan 1) mission is being built. For qualifying parachutes and fireworks, tests are being done on the ground and in the air. At the Indian Navy's Water Survival Test Facility (WSTF) in Kochi, tests to recover a crew module from the sea have begun "Singh said.
Agreeing that the target date for the first crewed mission of Gaganyaan was 2022, Singh said that the delay was caused by Covid-19 lockdowns, disruptions in the raw material supply chain from foreign sources, and delays in hardware realisation from industries. As a result, the schedule has been changed.
"Also, the Gaganyaan Advisory Council has said that the Crew Escape System and deceleration systems should be tested through four abort missions using the Test Vehicle (TV) and Integrated Air Drop Tests before crewed missions can start. This is in addition to the two missions without people that were already planned "Singh said.
Facebook Comments