Defence
Indian Army
Firing In Bathinda Military Station, 4 Soldiers Killed, Army Told What Happened Inside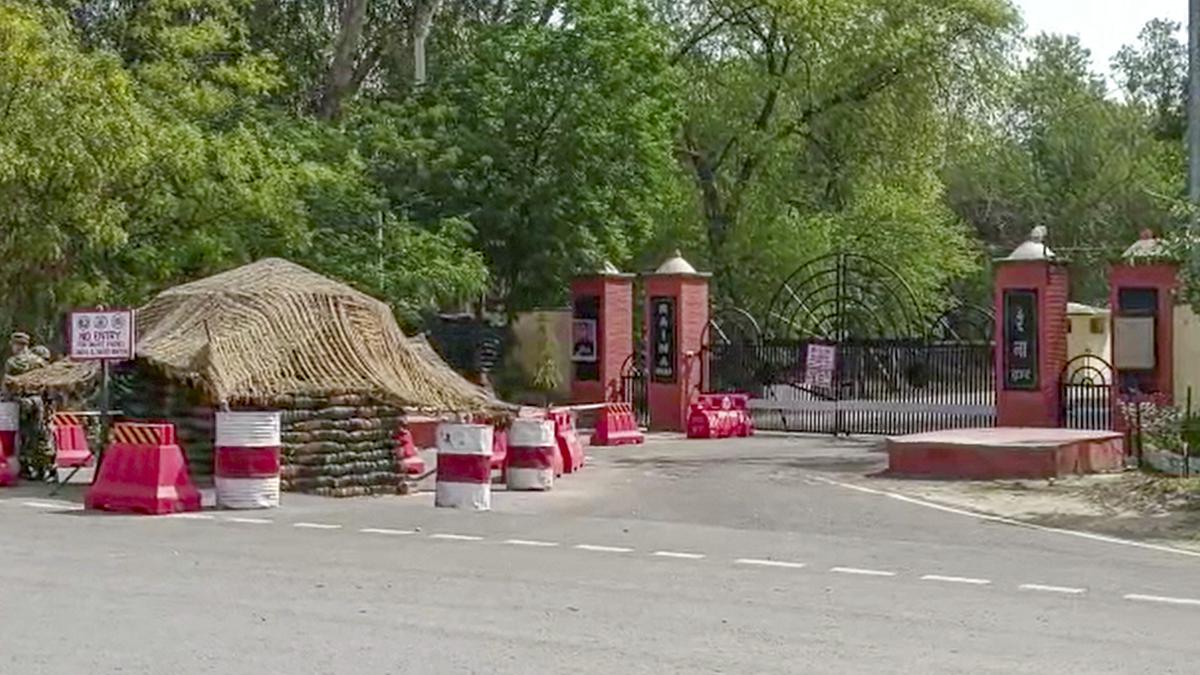 The Indian Army said in a statement that "Four jawans of an artillery unit died of bullet injuries during a firing incident at Bathinda Military Station.
All aspects including the possible involvement of an INSAS rifle with 28 rounds that went missing two days back are being ascertained."
The news of firing is coming in the army area located in Bathinda, Punjab. The cantonment area has been sealed. No one is being allowed to enter the cantonment after the incident. Confirming the firing, the army has told that 4 soldiers have died in the incident.
The South Western Command of the Army has issued a statement saying that four people were injured in the firing incident inside the Bathinda Military Station at around 4.35 am today. Station Quick Reaction Teams were activated. The army has sealed the entire area. Search operation is on.
According to the protocol, the Defense Minister has been informed about the incident. The Defense Minister has called a meeting regarding the Bathinda incident. The National Security Advisor (NSA) has also been told.
Not a terrorist incident – ​​Army
The army has told a senior officer of the Punjab Police that this is not a terrorist incident. The firing took place in the 80 Medium Regiment Artillery Officers' Mess. A few days ago an assault rifle went missing from the guard room of the unit. It seems that this firing has been done from the same. The search for the rifle and the person who fired it is on.
Bathinda's SSP Gulneet Khuruna said that according to the information shared by the army, there is no suspicion of any terror threat. He said that the officials of the military station have not yet confirmed the identity of the victims.
Bathinda Ahem Military Station
Bathinda is an important and important military establishment of the country. 10 Corps is headquartered in Bathinda. It comes under the jurisdiction of the South Western Command located in Jaipur. A large number of operational army units are present in the station.
Military statement
The Indian Army said in a statement that "Four jawans of an artillery unit died of bullet injuries during a firing incident at Bathinda Military Station. No injury to any other jawan or loss of property has been reported. The area has been sealed." has been done and a joint investigation is being conducted with the Punjab Police. All aspects including the possible involvement of an INSAS rifle with 28 rounds that went missing two days back are being ascertained."
Facebook Comments