Global News
China, Russia To Jointly Resist US Indo-Pacific Strategy; Xi Returns From Moscow After Talks With Putin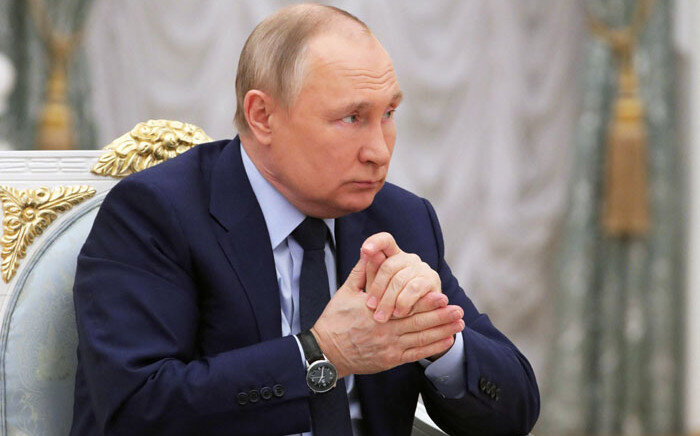 The Russian side was glad to hear that China was willing to help solve the crisis in Ukraine through political and diplomatic means, the statement said.
The relationship between the two countries is based on trust and working together. In 2022, trade between the two countries will reach a record high of USD 190.27 billion
Wednesday was the last day of Chinese President Xi Jinping's state visit to Moscow. While there, he promised to work with his Russian counterpart Vladimir Putin to build "an equal, open, and inclusive security system" to counter the US's Indo-Pacific strategy. After a round of intense talks, Xi and Putin signed two joint statements to strengthen their "Comprehensive Strategic Partnership of Coordination for the New Era" and "Pre-2030 Development Plan on Priorities in China-Russia Economic Cooperation."
Xi went to Moscow for three days to try to broker a peace deal and end the fighting in Ukraine. He tried to push a peace talks plan that got a cold response from the US, which is Kyiv's most important ally.
Xi called the trip "one of friendship, cooperation, and peace," and it was his ninth trip to Russia since he became President of China in March 2013.
In a joint statement written in both Chinese and Russian, the two countries said they were very worried about NATO's continued efforts to strengthen military security ties with Asia-Pacific countries, which they said threatened peace and stability in the region.
It said that both sides were against putting together a closed and exclusive bloc structure in the Asia-Pacific region. This was a clear reference to the Quad alliance, which is made up of the US, India, Australia, Japan, and the UK, US, and Australia.
Both sides said that the US still has a mindset from the Cold War and is pursuing the Indo-Pacific strategy, which is bad for peace and stability in the area.
It said that China and Russia are committed to building a "equal, open, and inclusive security system" in the Asia-Pacific region that does not target third countries. This is to keep peace, stability, and prosperity in the area.
It said that both countries were very worried about how the trilateral security partnership (AUKUS) and related nuclear-powered submarine cooperation programmes would affect the strategic stability of the region and what risks they might pose.
The US, India, and a few other world powers have been talking about how important it is to keep the Indo-Pacific free, open, and thriving in the face of China's growing military activity in the resource-rich area.
China has territorial disputes in the South and East China Seas that are very heated.
In the past few years, Beijing has also made a lot of progress militarising its man-made islands.
In the joint statement, it was said that the Russian side thinks the Chinese side's position on the Ukraine conflict is fair and objective.
Both sides are against any country or group of countries that tries to get military, political, or other advantages at the expense of other countries' legitimate security interests. This is a thinly veiled jab at the US and EU, which helped Ukraine fight Russia's military aggression by giving it political and military support.
China said that it was glad to hear that Russia was still committed to starting peace talks soon.
The Russian side was glad to hear that China was willing to help solve the crisis in Ukraine through political and diplomatic means, the statement said.
Significantly, Chinese Foreign Ministry spokesman Wang Wenbin dodged questions about reports that Xi will talk to Ukraine President Volodymyr Zelenskyy over a video call to move his peace plan forward at a press briefing on Wednesday.
Putin said that under the China-Russia "Plan to Promote the Key Elements of Russian-Chinese Economic Cooperation until 2030," both countries have agreed on a package of 80 important bilateral projects in different fields worth about USD165 billion.
He said that Russia is a strategic supplier of oil, natural gas, including LNG, coal, and electricity to China, and that Russian gas supplies are expected to reach at least 98 billion cubic metres by 2030, plus 100 million tonnes of liquefied natural gas.
The relationship between the two countries is based on trust and working together. In 2022, trade between the two countries will reach a record high of USD 190.27 billion, up 29.3% from the previous year.
For the past 13 years, China has been Russia's biggest trading partner.
During a one-on-one meeting with Putin on Monday, Xi said that China's decision to strengthen and grow its relationship with Russia is a strategic one based on China's own core interests and the way the world is going.
Facebook Comments