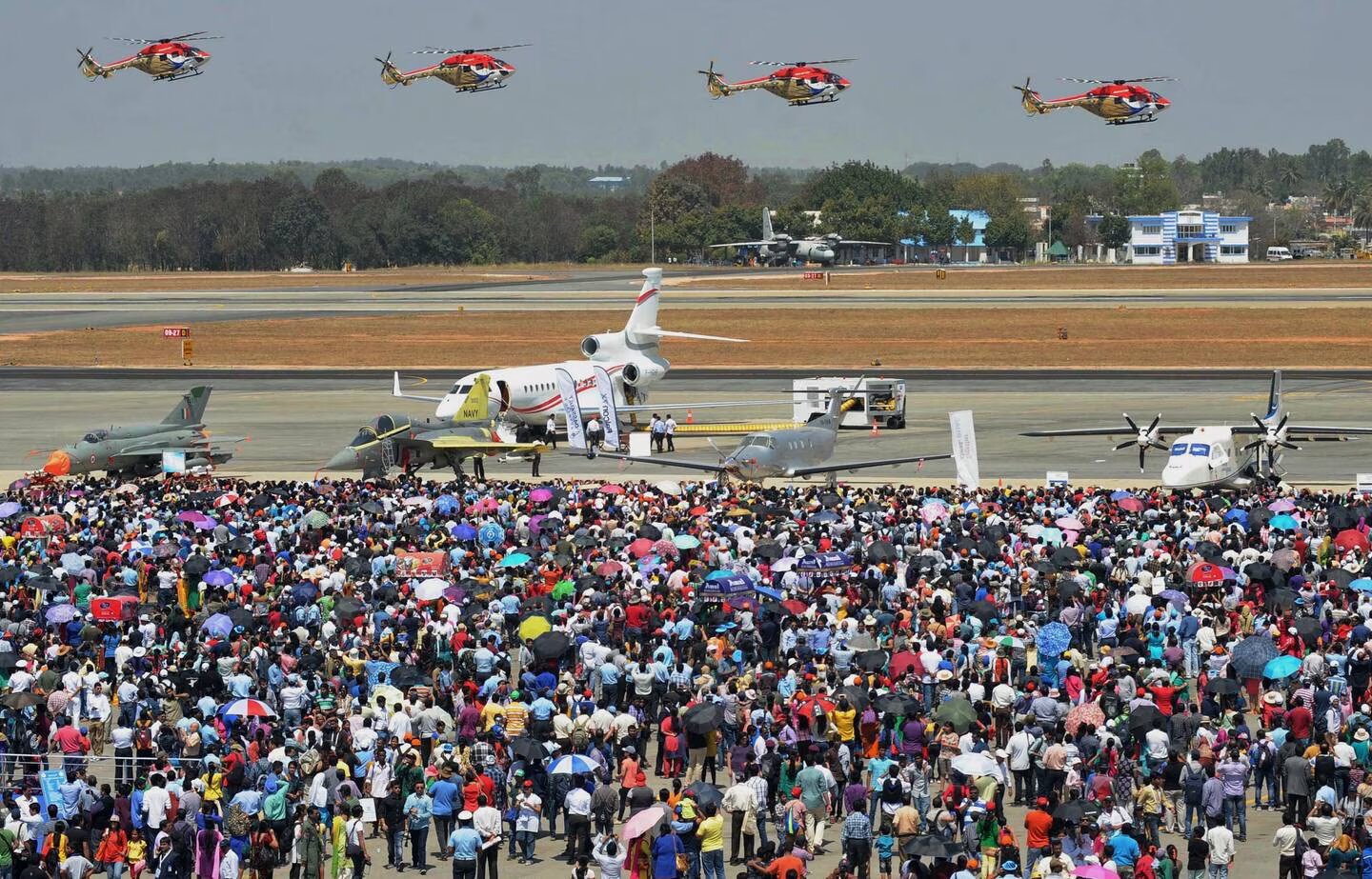 The R&D department of BDL has designed and built a missile that can be sent by a drone.
The public sector defence unit has also signed a Memorandum of Understanding with Thales to set up facilities for making laser-guided rockets in India
Bharat Dynamics Limited (BDL), a public sector defence company based in Hyderabad, has shown off the "Vertical launched – short-range surface-to-air missile" (VL SR SAM), the "Semi-active laser seeker homing anti-tank guided missile for BMP–II," and the "Drone Delivered Missile" (Jishnu) at the "Bandhan" ceremony, which was held in Bengaluru alongside the Aero India
Defense Minister Rajnath Singh, senior Defense Ministry officials, BDL chairman and managing director Commodore Siddharth Mishra (retd.), director (production) P. Radhakrishna, and others were there when these new products were unveiled on February 16.
The CMD of BDL said that the company is always trying to make the Indian armed forces "Atmanirbhar" by giving them new products and new versions of old products.
The DRDO and BDL worked together to design and develop the VL–S R SAM. It is a next-generation, ship-based, all-weather air defence weapon that can be used by the Navy as a quick reaction point defence against supersonic sea skimming targets.
The system has a canisterized missile, a Weapon Control System (WCS), a Vertical Launcher Unit (VLU), a Multi-Function Radar (MFR), a Launcher Control System (LCS), a Data Link Transciever (DLX), and an Inertial Navigation System (INS) – Ship application.
The Semi-Active Laser Seeker Homing Anti-Tank Guided Missile for BMP-II Infantry vehicle was created by ARDE – Armament Research and Development Establishment of DRDO and the in-house R&D division of BDL to improve the capabilities of infantry and mechanised infantry. It is a subsonic missile that can be fired from a tripod or a BMP and has a range of 4,000 metres and a flight time of 25 seconds.
The R&D department of BDL has designed and built a missile that can be sent by a drone. The missile is small and light so that it can hit targets with thin skin. It can fly for 1.5 km and takes 9 seconds to do so.
The public sector defence unit has also signed a Memorandum of Understanding with Thales to set up facilities for making laser-guided rockets in India, with EDGE Group entity, Al Tariq, UAE, to make all-weather, day/night, long-range precision-guided munition (LR-PGM) kits together, with Bultexpro, Bulgaria, to set up facilities for making 122mm rockets, and with other companies.
Facebook Comments