Indian Army
Army Chief General Manoj Pande Will Give The Keynote Address At A Strategic Dialogue On China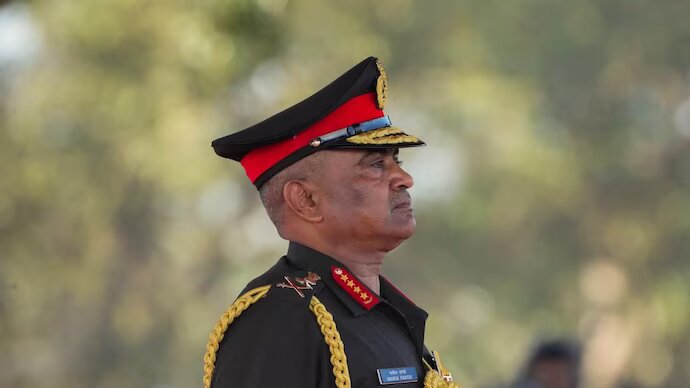 Rajnath Singh, who is in charge of defense, will be the main guest. The second Africa-India Field Training Exercise (AFINDEX 2023) will end with a ceremony
The Army chief will also be in Pune on Tuesday and Wednesday for the important India-Africa Army Chiefs Conclave. At the conclave
The Chief of Army Staff, General Manoj Pande, will give a speech on "The Rise of China and What It Means for the World" at the start of a two-day strategic dialogue in Pune on Monday, March 27.
The conference is being put on by the Centre for China Analysis and Strategy in New Delhi and the Department of Defense and Strategic Studies (DDSS) of the Savitribai Phule Pune University (SPPU). There will be talks about China's strategic plan, the crisis in the South China Sea and Taiwan, and China's efforts to influence India.
Speakers at the conclave include Jayadeva Ranade, president of the Centre for China Analysis and Strategy, Gautam Bambawale, former Indian Ambassador to China, Pakistan, and Bhutan, Air Marshal Bhushan Gokhale (Retd), former Vice Chief of the Air Staff, Dr. Do Thanh Hai, Minister Counsellor and Deputy Chief of Mission at the Embassy of Vietnam in India, and Jim Wilson, Regional China Officer at the US Embassy in Malaysia.
The Army chief will also be in Pune on Tuesday and Wednesday for the important India-Africa Army Chiefs Conclave. At the conclave, well-known speakers will talk about the India-Africa Defense partnership, as well as the Indian defense industry's potential and its role in keeping the region safe.
Rajnath Singh, who is in charge of defense, will be the main guest. The second Africa-India Field Training Exercise (AFINDEX 2023) will end with a ceremony on Wednesday at the Indian Army's Foreign Training Node (FTN) at Aundh Military Station in the city.
Facebook Comments