Global News
Zelenskyy Raises Concerns Over Russia's Wagner Coup In Talks With Biden And Trudeau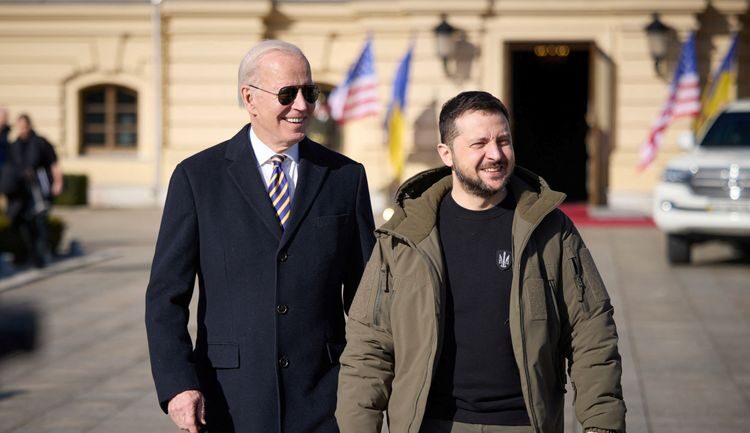 The Ukrainian President also talked to Canadian Prime Minister Justin Trudeau about the Wagner revolt.
Zelenskyy said that the two leaders also talked about more US aid, with a focus on long-range weapons
On Sunday, US President Joe Biden and Ukrainian President Volodymyr Zelenskyy talked about the short armed revolt in Russia by the mercenary group Wagner. "I talked to Vice President Biden. "A good and encouraging conversation," Zelensky wrote on Twitter. "We talked about how the war was going and what was going on in Russia," he said, adding that they also talked about long-range weapons. The White House also announced the news on its own.
Yevgeny Prigozhin, the leader of the mercenary group Wagner, caused Russia's worst political crisis in decades on Friday when he vowed to overthrow the military government.
But things calmed down after the two sides made a deal with Prigozhin to go into exile and signaled their departure.
According to the deal, which was revealed by Dmitry Peskov, a spokesman for the Kremlin, Prigozhin will go to Belarus, and the charges against him for trying to start an armed rebellion will be dropped, according to the Associated Press. It also said that fighters who took part in the rebellion would not be charged, while those who did not take part would be given jobs by the defense minister.
Zelenskyy said that the two leaders also talked about more US aid, with a focus on long-range weapons, and coordinated their countries' views before a NATO summit next month in Vilnius.
The Ukrainian President also talked to Canadian Prime Minister Justin Trudeau about the Wagner revolt. He told Trudeau about "Ukraine's assessments of the attempted coup in Russia and how this situation will affect the course of hostilities."
He also talked to Polish President Andrzej Duda about the situation on the battlefield and how Russian troops holding the Zaporizhzhia nuclear plant in southern Ukraine pose a threat to it.
Facebook Comments