Defence
Leading Hizbul Commander, Wanted In India, Killed In Pakistan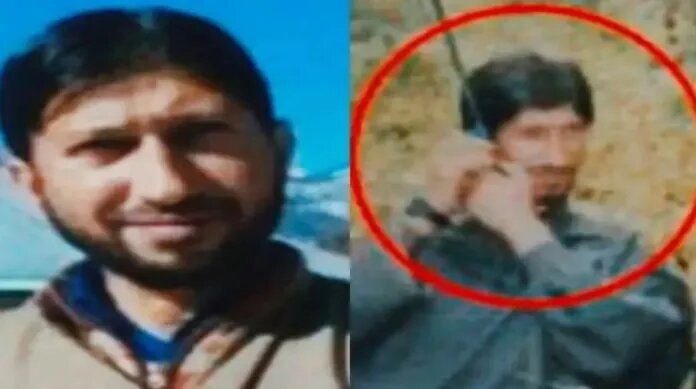 The Center put out Peer's Pakistani Computerized National Identity Card No. 82203-7942470-9 at the same time it called him a terrorist under the Unlawful Activities (Prevention) Act (UAPA).
The killing of Peer in Rawalpindi, which seems to have been planned, is seen as a big setback for the Hizbul Mujahideen
One of the terrorists that India wanted the most was killed in Pakistan. Bashir Ahmad Peer, also known as Imtiyaz Alam, was killed outside of a shop in Rawalpindi on Monday evening. He was the leader of the group Hizbul Mujahideen.
Peer was named a terrorist by the centre in October of last year because he helped send terrorists to Jammu and Kashmir and helped them with logistics.
Peer lived in the village of Babapora, Aloosa, in the Kupwara district of Jammu and Kashmir. He was a hard-core terrorist commander whose base moved to Pakistan 20 years ago.
People thought that Hizbul Chief Syed Salahuddin could trust him.
Pakistani media say that gunmen on motorcycles shot at Peer from point blank range on Monday evening. He was standing in front of a store in Rawalpindi when he was shot at.
Reports say that Peer, who was the launching commander of Hizbul in Pakistan, played a key role in recruiting and sending people into Kashmir, as well as sending weapons and ammunition.
The Center put out Peer's Pakistani Computerized National Identity Card No. 82203-7942470-9 at the same time it called him a terrorist under the Unlawful Activities (Prevention) Act (UAPA).
The killing of Peer in Rawalpindi, which seems to have been planned, is seen as a big setback for the Hizbul Mujahideen and may have been meant to send a message to Syed Salahuddin and other Hizbul commanders in Pakistan.
Facebook Comments