Global News
US Indo-Pacific Command Seeks $274 Million For Cyber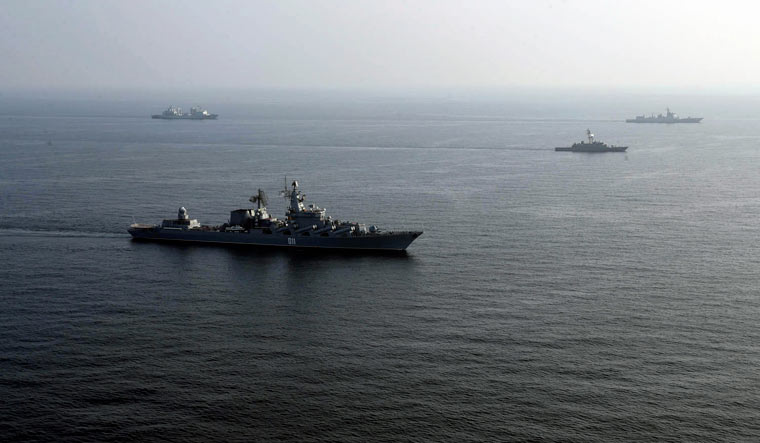 This month, the department asked for $13.5 billion, which is a 20.5% increase from the last time, when the Biden administration asked for $11.2 billion.
The side that can go through that kill chain (detect, decide, deliver) the fastest will win the engagement and maybe even the war.
The U.S. Indo-Pacific Command, which is the oldest and biggest of the Pentagon's unified combatant commands, asked Congress for an extra $274 million to pay for offensive and defensive cyber capabilities. This is because officials want to protect themselves from hackers and get ready for a possible war with China.
"Offensive cyber access and effects" projects, which cost $184 million, and "cybersecurity and network defenses," which cost $90 million, are on the command's big list of unfunded priorities, which is worth $3.5 billion.
It said that the first one helps with "capabilities to access and carry out cyberspace operations." The latter would pay for INDOPACOM's efforts to make networks more secure and find intruders quickly.
As required by law, combatant commands and military leaders send "wish lists" or lists of unfunded priorities to lawmakers every year. Each list has a different level of detail. They let defense officials tell Congress about things that didn't make it into the White House's most recent budget request but would be useful if money were available.
INDOPACOM's request comes as the U.S. tries to counter China's growing real-world and online power and assertiveness. The Biden administration's cybersecurity strategy, which was released this month, says that Beijing is the "widest, most active, and most persistent threat to both government and private sector networks" and that China is the "only country with both the intent and the growing economic, diplomatic, military, and technological power to change the international order."
The command's wish list, which asks for millions of dollars for missile warning and tracking, signals intelligence upgrades, foreign influence campaigns, and more, shows "exactly the kinds of capabilities that will make People's Liberation Army planners and political leaders in Beijing think twice" about acting aggressively, says Bradley Bowman, the senior director of the Center on Military and Political Power at the Foundation for Defense of Democracies, a think tank.
"Take a quick look at the list: Guam defense system, cybersecurity, network defenses, missile warning and tracking, space sensors, undersea targeting, resilient warfighting architecture, joint fires networks, maritime strike capabilities, and the list goes on and on," he told C4ISRNET. "Are you sure these aren't brand-new golf courses in Hawaii? This house is not bigger for the general."
Hackers backed by China steal intellectual property to speed up the development of new technologies and interfere in international affairs by spreading false information, among other things. In 2018, Chinese hackers broke into the computers of a Navy contractor, putting sensitive information about secret work on an anti-ship missile at risk.
In recent years, the amount of money the Defense Department wants to spend on cyber security has steadily gone up. This month, the department asked for $13.5 billion, which is a 20.5% increase from the last time, when the Biden administration asked for $11.2 billion. This same pitch was worth $10,400,000,000 in FY22, $9,800,000,000 in FY21, and $9,600,000,000 in FY20.
A lot of what the military does depends on networks that can be trusted. This makes cybersecurity the most important thing. Defense officials and analysts say that as the U.S. gets ready to fight bigger wars with tech-savvy foes, the pipes through which information flows need to be well insulated.
"What is the kill chain mostly? Bowman, who used to fly Black Hawks, said, "It's detect, decide, and deliver." "The side that can go through that kill chain (detect, decide, deliver) the fastest will win the engagement and maybe even the war. So what connects all of that? Well, that's all connected by networks, command and control, and artificial intelligence, and it's all topped off with cyber protection or cyber activity."
Facebook Comments