Defence Industry
National
News
US Aircraft Carrier Abraham Lincoln Participates In Military Training Exercise Near Taiwan Amid Tensions With China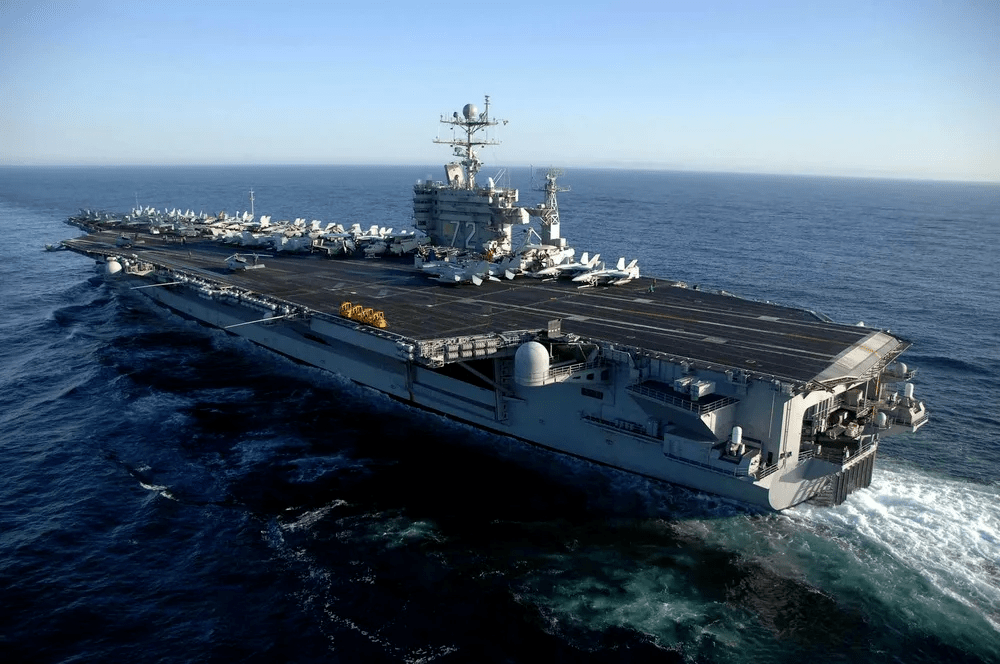 The PLA will also undertake a series of live-fire military drills in six separate locations that completely encircle the island of Taiwan.
According to state-run daily Global Times, the Chinese Foreign Ministry called Nicholas Burns, the US ambassador to China, to express its displeasure over Pelosi's visit
The US aircraft carrier USS Abraham Lincoln took part in the RIMPAC-2022 (Rim of Pacific Exercise) on Wednesday near the Hawaiian Islands near Taiwan, against the backdrop of tensions with China over US House Speaker Nancy Pelosi's trip to Taipei. The change occurs as China, which asserts Taiwan as its territory, has announced a number of military drills near the island.
26 countries, 38 ships, 3 submarines, more than 30 unmanned systems, over 170 aircraft, and 25,000 soldiers are taking part in the biannual global exercise, which runs through August 4. SF Commandos from India are also taking part in the exercise.
The INS Satpura frigate and the P8I aircraft of the Indian Navy have also been stationed off Hawaii for the Rim of the Pacific exercise, one of the biggest maritime drills ever held.
The six-week-long exercise aims to improve interoperability and foster confidence between the Navies of friendly foreign nations.
In addition to flying several Chinese fighter jets close to Taiwanese airspace on Wednesday, China conducted live-fire missile tests in the Taiwan Straits. Tuesday alone saw China send 21 fighter jets into Taiwan's air defence identification zone, according to the Taipei Defense Ministry.
From August 4 to 7, the PLA will also undertake a series of live-fire military drills in six separate locations that completely encircle the island of Taiwan.
China has been exercising its military muscles in ways not seen since the 1995 Taiwan Strait Crisis, when the US sent two aircraft carrier groups and China fired missiles over Taiwan.
Nancy Pelosi, the highest-ranking US official to visit the island in 25 years, met Taiwan President Tsai Ing-wen on Wednesday and also paid a visit to the Taiwan parliament while there.
According to state-run daily Global Times, the Chinese Foreign Ministry called Nicholas Burns, the US ambassador to China, to express its displeasure over Pelosi's visit, which it described as a "severe provocation and violation" of the one-China principle.
Facebook Comments