Defence Industry
United States And India Forge A Path For Defense Industry Cooperation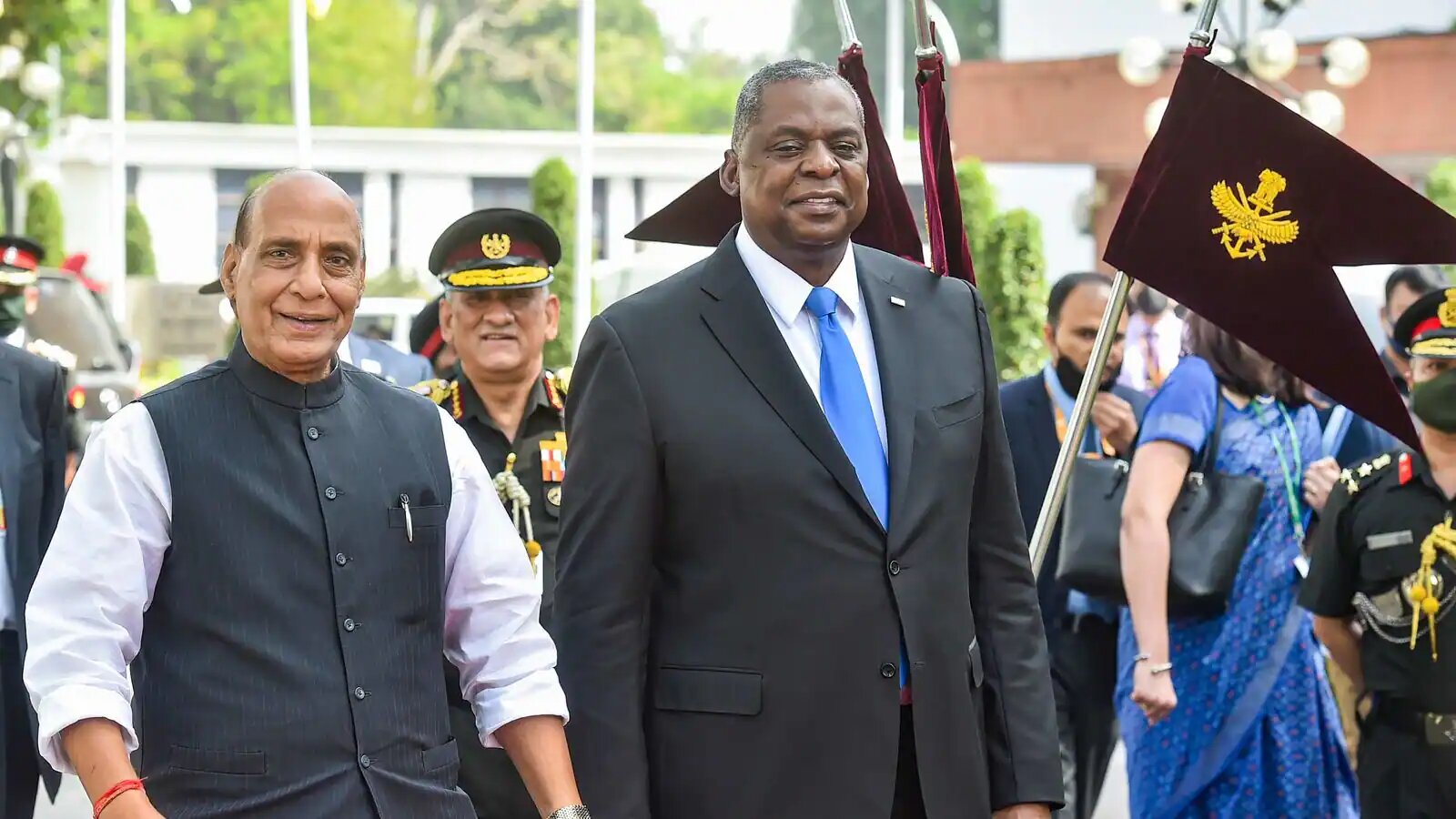 The Biden government is about to sign a deal that will let General Electric Co (GE.N) make jet engines for Indian military planes in India.
Austin said that he and Singh had talked about ways to share information more and new ways to improve teamwork in the maritime domain
India and the US have agreed on a plan for working together in the defense industry over the next few years, the two countries said on Monday. This is a big step that will likely help New Delhi reach its goals in the defense manufacturing industry.
Washington is working to strengthen ties with India. It sees stronger military-to-military and technology ties with the world's largest democracy as a key way to balance China's power in the area.
It is also trying to get New Delhi to stop getting most of its defense supplies from Russia.
At a meeting between visiting U.S. Defense Secretary Lloyd Austin and Indian Defense Minister Rajnath Singh, the plan was agreed upon.
The deal comes about a month before Narendra Modi's official state visit to the U.S. on June 22, when he will meet with President Joe Biden.
The roadmap is important because Washington has strict rules about what defense technology from the United States can be shared with or sold to other countries.
TECHNOLOGY COOPERATION
In a statement, the U.S. Embassy in New Delhi said that the move is meant to change the "paradigm" of how the two countries work together in the defense industry.
It will "speed up technology cooperation and co-production in areas like air combat and land mobility systems, intelligence, surveillance, and reconnaissance, weapons, and the undersea domain," the document said.
It said that the roadmap has specific ideas that could give India access to cutting-edge technologies. It also said that Austin and Singh promised to look into regulatory barriers that are keeping businesses from working together more closely.
India is the biggest arms buyer in the world. It gets almost half of its military supplies from Russia, but it is also buying more and more from the U.S., France, and Israel, among other places.
New Delhi also wants international defense companies to work with Indian companies to make arms and military gear in India for both domestic use and sale.
The Biden government is about to sign a deal that will let General Electric Co (GE.N) make jet engines for Indian military planes in India.
Austin said that he and Singh had talked about ways to share information more and new ways to improve teamwork in the maritime domain, including the undersea domain.
He told reporters that the U.S.-India defense partnership is important because "we live in a world that is changing quickly."
"We see bullying and coercion from the People's Republic of China, Russian aggression against Ukraine that wants to redraw lines by force and threatens national sovereignty, as well as transnational problems like terrorism and climate change.
So, Austin said, "democracies must now unite around not only our shared interests but also our shared values."
Facebook Comments