Global News
News
Tensions Are Raised By China's "New Military Base" On Australia's Borders ; Beijing Calls It Baseless Hype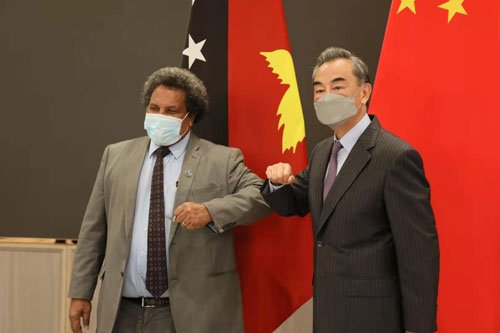 The Chinese Embassy stated that China and PNG have engaged in practical collaboration in a number of fields based on mutual respect and benefit, according to the Global Times report.
Due to their close defence ties, Australia and Papua New Guinea's neighbouring state previously agreed to upgrade a naval installation there.
According to a July 3 Daily Mail Australia article, China was using its economic clout against Australia's Pacific neighbours. According to the report, China is eager to spend more after providing $30 million to establish a special economic zone in the town of Kikori in Papua New Guinea's Gulf Province.
According to the source, the futuristic $8 billion construction plan would also feature a military base, a navy base, and an airport built out of jungle land close to Orokolo Bay, around 250 kilometres northwest of Port Moresby's capital.
The Chinese embassy in the country of the Southern Pacific has responded sharply to the claims made in the Daily Mail piece more than a week later.
The Chinese embassy in PNG angrily refuted "media reports" that China and PNG's collaboration in the Ihu Special Economic Zone is meant to establish a military installation. According to an exclusive report by the state-run Global Times, the statement said that the charges were "totally false and exaggerated with ulterior motivations."
BREAKING: Strongly refuting the media news that claimed that China was building a military base in PNG for developing a special economic zone in the Ihu; the Chines embassy stated that the report was malicious propaganda and false. #ChineseEmbassy #PNG pic.twitter.com/pi5LmX3iJZ

— BNN Papua New Guinea (@BNNPGNews) July 11, 2022
More than a month has passed since the Chinese Foreign Minister's visit to PNG as part of his extensive Pacific trip before the supposed arrangement between the two countries.
It is important to note that PNG is a resource-rich nation with large deposits of natural gas. In recent years, Port Moresby in Papua New Guinea has aimed to sell more liquefied natural gas to China, which is a growing energy consumer.
Due to their close defence ties, Australia and Papua New Guinea's neighbouring state previously agreed to upgrade a naval installation there.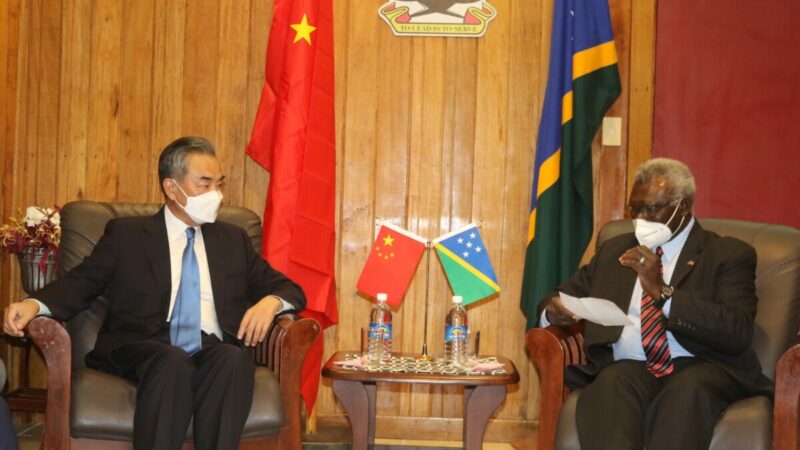 China allegedly suggested redesigning a naval outpost in Papua New Guinea in 2018. Nevertheless, the PNG government approved the modernization of a former American naval facility from World War Two at Manus Island by Australia and the United States.
Australia, PNG's nearest neighbour, has expressed great concern over the recent allegations regarding a Chinese military command, despite the fact that they have not yet been verified.
Concerns about having a Chinese facility near to Canberra have already been raised as a result of the establishment of a security agreement between China and the Solomon Islands. Furthermore, there are several rumours that Kiribati, an island nation near to the American territory of Hawaii, has been given a similar agreement.
However, China has firmly refuted all of these allegations.
Are Western Concerns And Claims Baseless?
The Chinese Embassy stated that China and PNG have engaged in practical collaboration in a number of fields based on mutual respect and benefit, according to the Global Times report.
According to the statement, as part of this cooperation, the PNG side requested that consideration be given to the prospect of economic investment and infrastructure development on projects like Ihu and other Special Economic Zones.
James Marape, the prime minister of PNG, said in his discussions with Wang during Wang's visit that PNG was committed to strengthening its bilateral connections with China, pursuing negotiations for a free trade agreement, and making it simpler for Chinese companies to conduct business there.
In a statement issued on July 10, PNG government representatives also refuted the reports. According to Elias Rahuromo Wohengu, Secretary of the Department, reports that China intended to establish a military installation in either the Ihu Special Economic Zone in Kikori, Gulf Province, or Daru, Western Province, are untrue.of PNG's Foreign Affairs.
China's Foreign Minister leaves the Grand Pacific Hotel in Suva for his first meeting of the day, with Fiji's President. Big day coming up: Wang Yi will also met Fiji's PM Frank Bainimarama before holding a virtual meeting with Pacific Foreign Ministers at around 2pm 1/ pic.twitter.com/13bDdmyERU

— Stephen Dziedzic (@stephendziedzic) May 29, 2022
China's desire to establish its own clique by overturning the Pacific's current political system, however, is still being closely scrutinised. The former prime minister of Papua New Guinea, Peter O'Neill, denounced the Chinese foreign minister's visit to the island nation and advised against signing any agreements with Beijing in the lead-up to the elections, which began this month.
Chinese Foreign Minister Wang Yi travelled to eight South Pacific nations over the course of ten days in May and June 2022 with the intention of signing a framework for regional security via video conference. However, no agreement was reached since at least one nation—the Federated States of Micronesia, which depends on the US for its defense—opposed it.
Beijing released a position paper on its engagement with island countries in the Pacific in June. The "China's position document on mutual respect and joint development with Pacific Island countries" does not mention security and law enforcement cooperation.
According to The Guardian, the text differed from a leaked copy of the contentious pact that covered everything from a free trade zone to security concerns. The leak exposed China's efforts to improve its access to natural resources, train its police, and participate in cybersecurity, which alarmed Western allies.
Power Play In The Pacific
Wang revealed that China and PICs had reached 52 cooperation pacts covering 15 domains, including those under the Belt and Road Initiative, climate change response, the pandemic, green development, health, trade, and tourism, at a press conference held in Port Moresby, Papua New Guinea (PNG), the tour's concluding stop.
Due to its immense financial resources and economic strength, China is able to make significant investments in minor but strategically important nations. Beijing has long been criticised for using "debt traps," particularly in Sri Lanka and Pakistan. The western allies are worried that Beijing would employ a similar tactic in the Pacific.
There is a clear reason why the US and Australia are hurriedly trying to preserve their influence in the area. In April, a US delegation met with PNG's defence officials and Prime Minister James Marape and announced plans to have additional security talks in the following months.
Australia is making a significant effort to pursue the Pacific Island Countries (PICs). Around reaction to the Chinese foreign minister's extensive tour, Australia's new foreign minister Penny Wong conducted a diplomatic blitz in the Pacific, according to a June story from EurAsian Times.
The message I want to share with our friends in Samoa and Tonga is how deeply the new Australian Government values being part of our Pacific Family.

As I said during my visit to Fiji last week, we will listen and we will work with you to make our Pacific Family even stronger. pic.twitter.com/TefE5bPLGQ

— Senator Penny Wong (@SenatorWong) June 1, 2022
Prior to departing for a trip to Indonesia with Prime Minister Anthony Albanese, she completed a record-breaking three visits to Fiji, Tonga, and Samoa in a record amount of days.
China is conversing with the US and Australia at the same time. A recent meeting between American Secretary of State Antony Blinken and Chinese Foreign Minister Wang Yi was hailed as fruitful. In what can be considered as the beginning of a resetting of relations, Wang Yi also asked his Australian counterpart, Penny Wong, to act as a partner rather than an adversary.
Given that Western militaries dominate the Pacific and are essential to their security, it would be important for the US and Australia to prevent Chinese involvement in the area.
The allegations that China intends to build military sites throughout the Pacific may not have been confirmed yet, but they will undoubtedly raise the stakes.
Facebook Comments