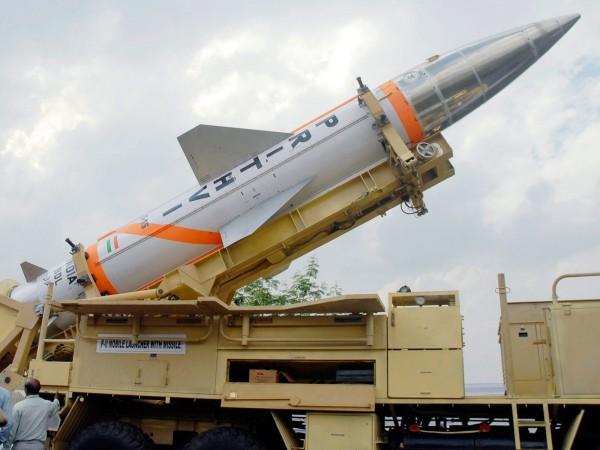 Prithvi-II is capable of carrying 500-1,000 kilogram of warheads and is powered by liquid propulsion twin engines.
The missile trajectory was tracked by radars, electro- optical tracking systems and telemetry stations by the DRDO along the coast of Odisha
The tactical ballistic missile Prithvi-II was tested and launched successfully from a test range off the coast of Odisha.
A short-range ballistic missile called Prithvi-II was successfully tested on January 10 from the Integrated Test Range, Chandipur, off the coast of Odisha, according to a statement from the ministry.
"The Prithvi-II missile is a well-established system that has been an important part of India's nuclear deterrence. "The missile hit its target very well," it said.
The user training launch proved that all of the missile's technical and operational parameters worked well, the ministry said.
The missile has a range of about 350 km and can carry between 500 kg and 1,000 kg of warheads. It is powered by two engines with light thrust. To hit the set target, it uses a high-tech inertial navigation system.
The Prithvi-II has already been tested successfully at night in 2018 and 2019.
Under the Integrated Guided Missile Development Programme, which is part of the DRDO, Prithvi was made.
Facebook Comments