Global News
Report
"HIMARS: M142 High Mobility Artillery Rocket System for Mobile, Accurate Strike Capability"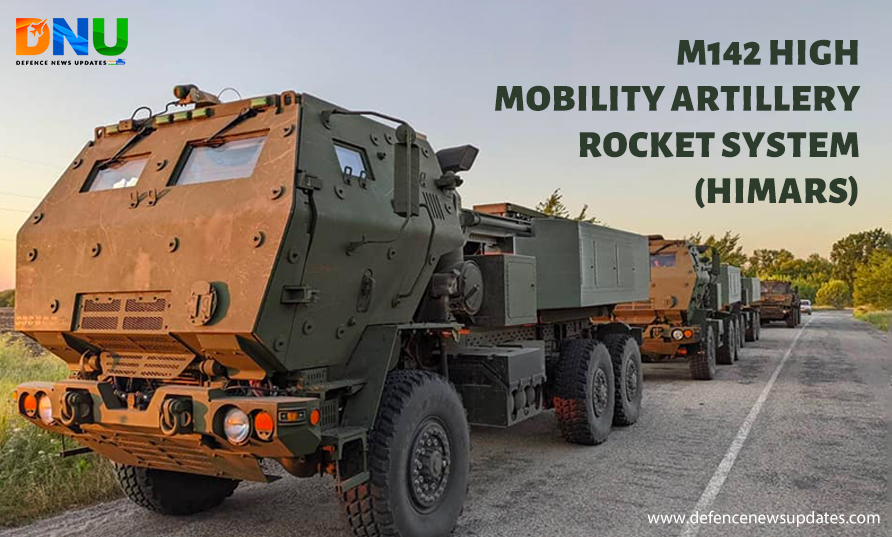 HIMARS, produced by Lockheed Martin, stands for High Mobility Artillery Rocket System.
"HIMARS is one of the world's most advanced rocket artillery systems; its range is farther than anything the Ukrainians had
In the city of Nova Kakhovka in Ukraine's Kherson Oblast, Ukrainian forces blew up a Russian arms depot. High Mobility Artillery Rocket Systems (HIMARS) were "fired from tubes set up on the back of a US-provided truck" at the arms depot in Kherson, according to reports. During the HIMARS attack, there were several explosions before the depot caught on fire.
After the war began, Ukraine asked the US and other western countries over and over again to send them HIMARS. The US finally sent in the first batch of HIMARS at the end of June, after thinking about it for weeks.
Soon after that, Oleksii Reznikov, the Minister of Defense for Ukraine, said, "The Russian occupiers will have a hot summer. And for some of them, the last one."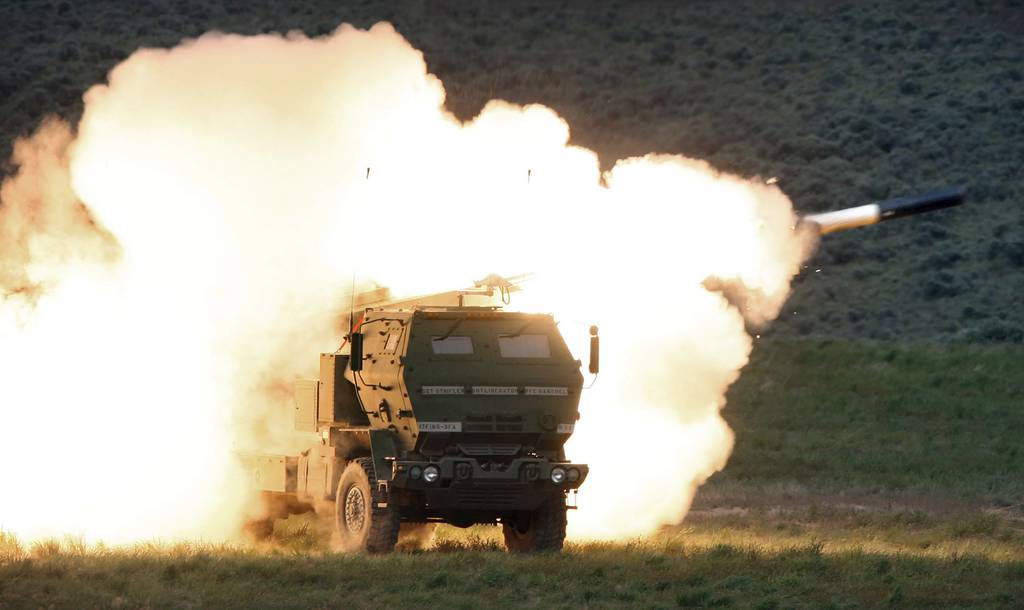 Since then, the US has sent eight HIMARS and said it would send four more. Since the end of June, Ukraine is said to have destroyed 12 Russian arms depots with these rockets that are guided by satellites. The New York Times says that "even the Russians have reluctantly admitted their power and accuracy."
The HIMARS are now the most important part of Ukraine's defence, especially as Soviet-era weapons run out.
What are HIMARS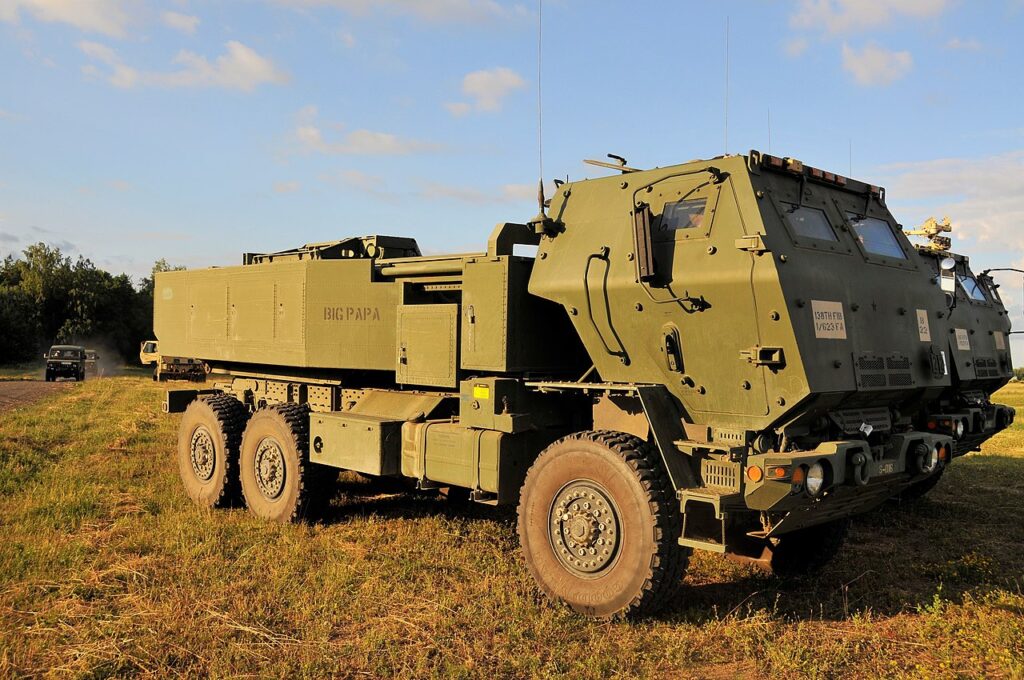 HIMARS are rocket systems with a medium range that can launch more than one precision-guided rocket. They are made by Lockheed Martin, an American defence company. Even though the HIMARS look like rocket launchers from the Soviet era, they are much more accurate and must be used with more care to save ammunition.
Lockheed Martin says that the HIMARS can be used to fire any kind of MLRS (Multiple Launch Rocket System) weapon. The US sent the M142 HIMARS system to Ukraine. Most of the time, the M142 HIMARS systems are put on top of truck frames and are mounted on wheels. Each HIMARS has six GPS-guided 227mm missiles. Each missile has a range of 84 kilometres.
The US made the M270 MLRS in the 1970s. The M142s are updated, lighter, and easier to move versions of that weapon.
The length, width, and height of a typical M142 HIMARS system are 7 metres, 2.4 metres, and 3 metres.
A small crew is needed to run and take care of the HIMARS. In just a few minutes, the crew can take out an old missile and put in a new one.
ABOUT HIMARS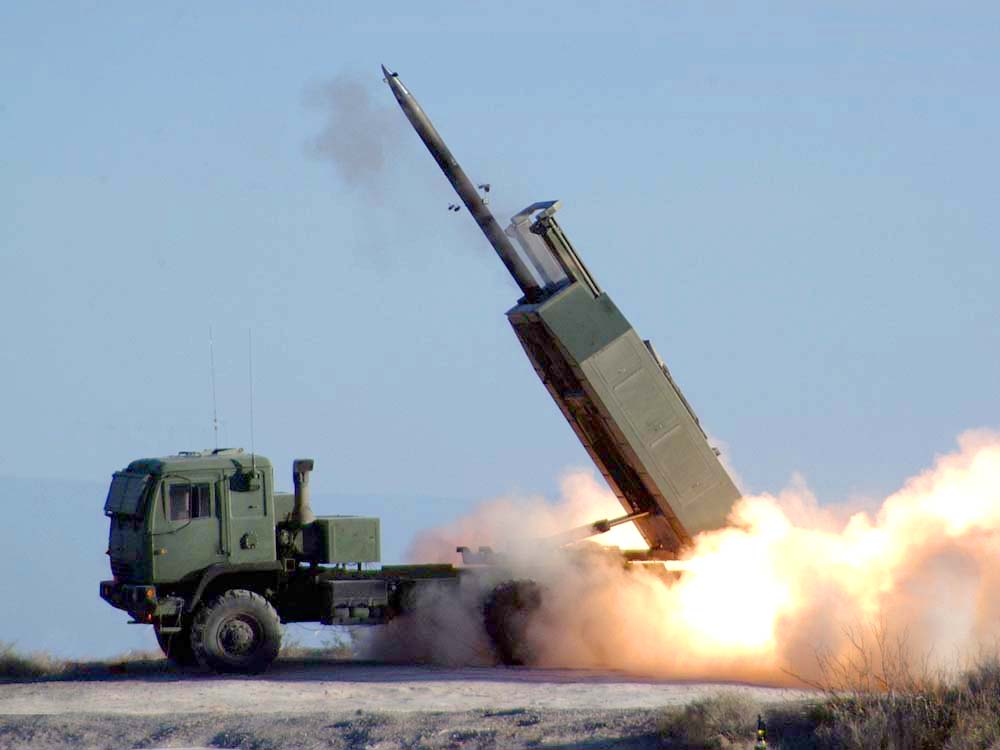 The M142 High Mobility Artillery Rocket System (HIMARS) is a wheeled, all-weather, 24/7, lethal and responsive precision strike weapons system that has been used in battle. HIMARS is a wheeled launcher that can be moved by air on a C-130 and is mounted on a 5-ton Family of Medium Tactical Vehicles XM1140A1 truck chassis. It belongs to Field Artillery Brigades and is used by them.
The current HIMARS has an armoured cab that gives the crew more protection. HIMARS helps a force that can go on missions, kill people, stay alive, and move around tactically. It can fire any rocket or missile in the Multiple Launch Rocket System (MLRS) Family of Munitions. The HIMARS has one launch pod that can hold either six Guided MLRS (GMLRS)/MLRS rockets or one Army Tactical Missile System (ATACMS) missile.
HIMARS is made to support joint early entry and forced entry expeditionary operations with high-volume destructive, suppressive, and counter-battery fires. When firing GMLRS-Unitary precision rockets, HIMARS can reach ranges of more than 70 kilometres, hitting the target with low collateral damage, allowing dangerous-close fires (within 200 metres) to help friendly troops in contact, and engaging high-valued point targets in open, urban, and complex environments. As part of the development work, the HIMARS and MLRS launchers will share a Common Fire Control System (CFCS). The Army Fleet Expansion project will make the HIMARS fleet bigger.
BENEFIT TO THE SOLDIER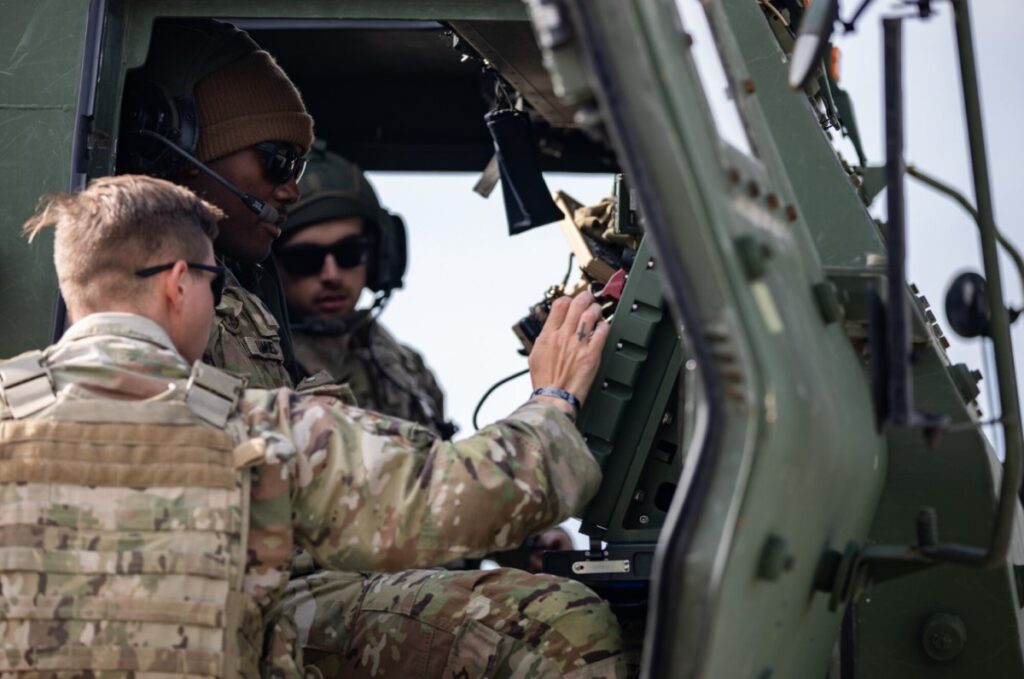 The HIMARS launcher gives precision rocket and missile fire support to joint forces, early-entry expeditionary forces, contingency forces, and field artillery brigades that help Brigade Combat Teams 24 hours a day, no matter the weather or time of day. The C-130 can quickly move HIMARS into place, which quickly improves its effectiveness in battle.
SPECIFICATIONS
Empty weight: 29,800 pounds
Combat loaded weight: 35,800 pounds
Max speed: 94 km per hour
Max cruising range: 483 km
Ordnance options: All current and future MLRS rockets and current ATACMS missiles
Advantages of HIMARS & how Ukraine has used them
The HIMARS is better than other types of artillery because it can go farther. This means that the Ukrainian army can use the HIMARS from far away, making them less likely to be attacked by the Russians.
Also, Ukraine has used the HIMARS' 80 km range to their advantage when choosing targets. They have hit Russian supply lines, command posts, ammunition and logistics warehouses in a planned and organised way to stop and slow down Russia's campaign in eastern Ukraine.
Because ammunition for the HIMARS is limited, Ukrainian soldiers have been "firing one or two guided rockets at ammunition depots or command posts, often at night, and keeping them far from the front lines to protect them," Pentagon officials and military analysts were quoted as saying by The New York Times.
The Pentagon says that HIMARS are having a "significant effect" on the conflict in Ukraine.
Facebook Comments