Defence Industry
News
South Korea Competes With LCA Tejas To Pip Indian Fighter In Big Deals With Poland And Malaysia — Reports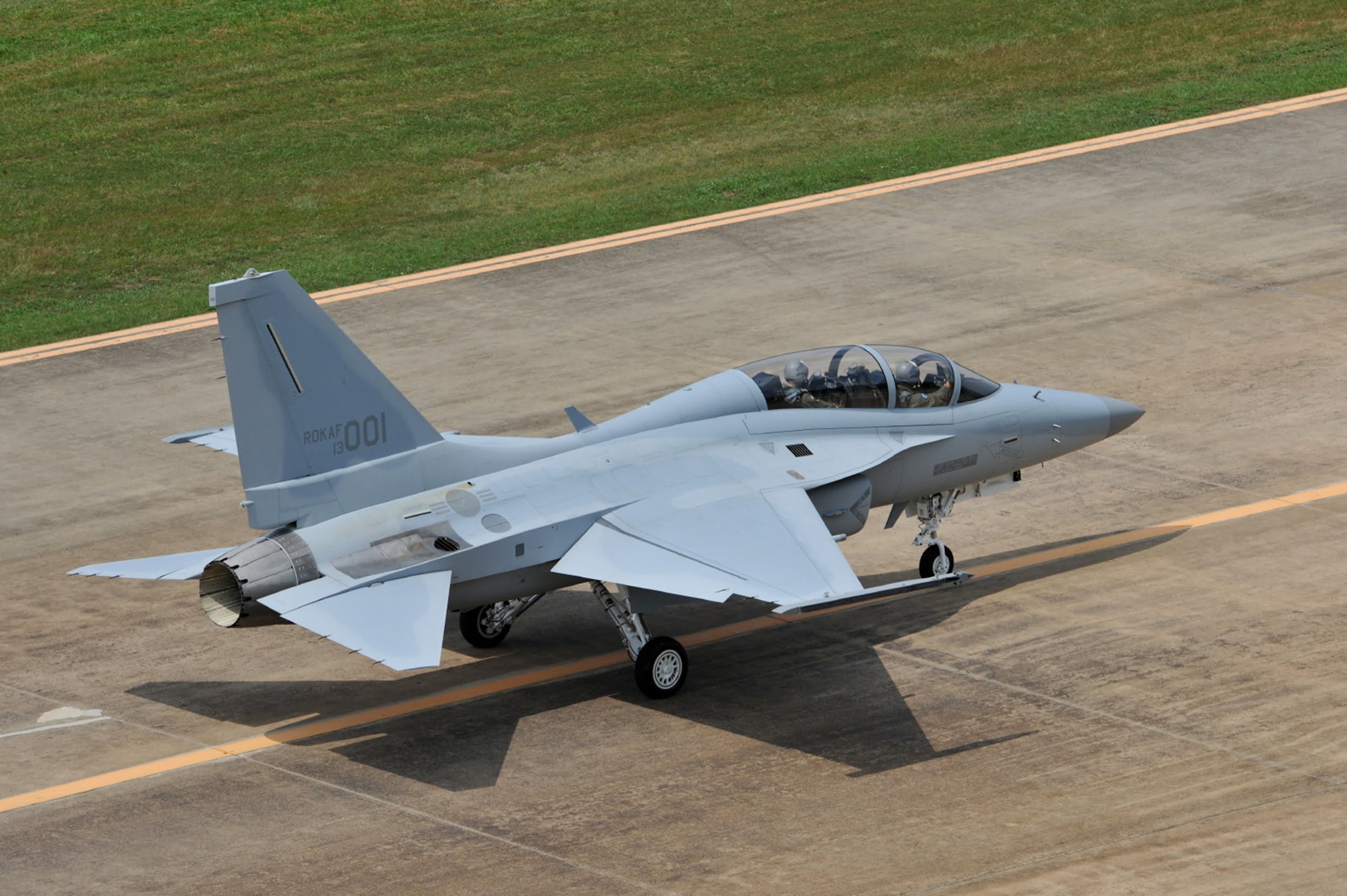 The F-50 is also competing with Hindustan Aeronautics Limited's (HAL) Light Combat Aircraft (LCA) Tejas Mk1A for the contract to supply 36 light fighter aircraft to the Royal Malaysian Air Force (RMAF).
According to reports, KAI is one of three Korean defence companies, along with Hyundai Rotem and Hanwha Defense, that are expected to sign a Memorandum of Understanding (MoU) with the Polish Ministry of Defense for various arms exports.
Following President Yoon Suk-yeol's'sales diplomacy' during the recent NATO Summit to promote South Korean nuclear power plants and weapons, a high-ranking official from the Korean Presidential Office reportedly met with the executives of these companies to discuss export volume, price, and timeline.
The Polish government is reportedly discussing a $2.6 billion purchase of 48 FA-50 light attack aircraft from KAI. Other weapons under consideration for export include Hyundai Rotem's K-2 tanks and Hanwha's K9 self-propelled artillery.
The FA-50 Fighting Eagle
The FA-50 Fighting Eagle is a supersonic light attack fighter developed by KAI in collaboration with Lockheed Martin of the United States. It is based on the advanced training jet T-50 Golden Eagle.
The FA-50 is a multirole fighter variant of the 'T-50' series of aircraft, which includes supersonic trainers, light combat aircraft, and multirole fighters.
The lightweight fighter can carry 4.5 tonnes of weapons. AIM-9 Sidewinder short-range air-to-air missiles, AGM-65 Maverick air-to-ground tactical missiles (AGM), GBU-38/B Joint Direct Attack Munitions (JDAM), CBU-105 Sensor Fused Weapon (SFW), Mk-82 Low Drag General Purpose (LDGP) bombs, and Cluster Bomb Units are among the weapons that the FA-50 can carry (CBUs).
Furthermore, the aircraft is outfitted with an internal three-barrel 20mm Gatling gun and a LAU-3/A 19-tube 2.75′′ rocket launcher for firing Folding-Fin Aerial Rockets (FFAR).
The FA-50 is propelled by a General Electric F404 turbofan engine with an afterburner that produces 17,700lbf of thrust.
South Korea has made concerted efforts in recent years to export the FA-50 to various countries, the most recent being Poland.
The Philippines and Iraq are among the countries that have purchased F-50s from South Korea. The aircraft was first seen in action during the Battle of Marawi in the Philippines, where it was used against Islamic State terrorists.
Aside from that, Indonesia and Thailand have purchased T-50 trainer jets.
In addition, the Colombian Air Force is said to have chosen a mix of TA-50 and FA-50 aircraft as part of a $600 million acquisition programme to replace its retired Cessna A-37B Dragonfly twin-engine light-attack fleet jets.
The Fighting Eagle vs. India's LCA-Tejas
The F-50 is also competing with Hindustan Aeronautics Limited's (HAL) Light Combat Aircraft (LCA) Tejas Mk1A for the contract to supply 36 light fighter aircraft to the Royal Malaysian Air Force (RMAF).
Initially, Pakistan's JF-17, Russia's Mig-35 and Yak-130, and Turkey's Hurjet were also in the race, but reports indicate that only the Korean, Indian, and Turkish jets remain.
On July 19, a Singapore-based media outlet claimed to have learned from a senior KAI official that Malaysia may opt for the F-50 rather than the LCA-Tejas.
"We are in advanced talks with Malaysia." According to GBP, "the two countries believe that bilateral cooperation in the defence industry can become a symbol of mutual trust and a strong strategic partnership."
The revelation came shortly after reports that the Malaysian government preferred the LCA-Tejas due to a package deal offered by India to set up a maintenance, repair, and overhaul (MRO) facility in Malaysia for its fleet of Russian-made Sukhoi Su-30 fighter jets.
"It (the negotiation) is almost finished." We are the only country offering them support for their Su-30 aircraft, and other than Russia, we are the only one who can support them to the extent that they require for that fleet," said R Madhavan, Chairman and Managing Director of R Madhavan Group (HAL).
The Tejas and FA-50 are priced at around $28 million and $30 million per unit, respectively.
The open architecture computer systems of the HAL Tejas can incorporate both Russian and Western armaments, which could give the Indian-made light fighter an advantage, as India and Malaysia share a common military strategy of using both Russian and NATO weapons systems.
Facebook Comments