Defence
Rajnath Singh Inaugurates International Conference On Defence Finance & Economics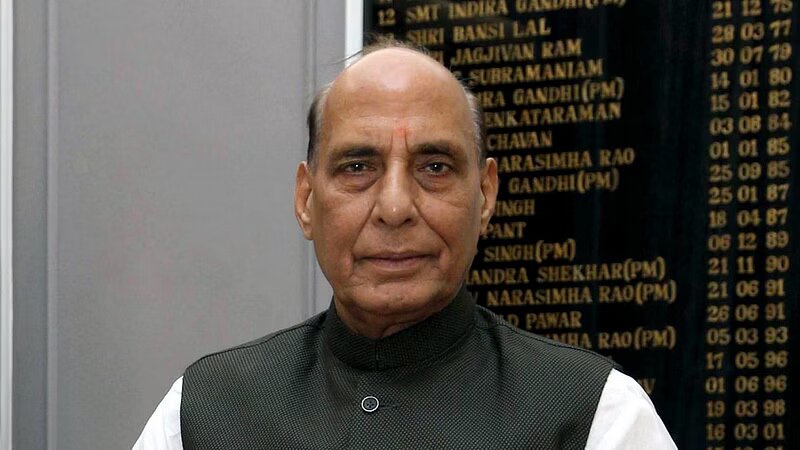 The participants will also talk about different models and practices of finance and economics linked to Defense Acquisition around the world
The talks will also talk about the best ways to manage human resources in the Defense, such as pay, pensions, and the welfare of Defense Personnel
Raksha Mantri On April 12, 2023, Shri Rajnath Singh will open the International Conference on Defence Finance & Economics in New Delhi. The conference will last for three days.
The Ministry of Defence (Finance) is putting on the conference, which will give prominent policymakers, academics, and government officials from both inside and outside the country a chance to talk about Defence Finance and Economics in the context of changing security challenges and policies around the world. At the meeting, there will be people from the US, UK, Japan, Australia, Sri Lanka, Bangladesh, and Kenya.
The goal of the meeting is to encourage people to talk to each other and work together, as well as to improve the country's defense readiness by making sure that the Defence Budget is used in the best way possible.
It wants to take part in global conversations about Defense Finance & Economics and come up with a long-term plan for the topic.
The goal of the conference is to share the best practices, experiences, and knowledge of different countries and to make sure that the way things are done in India is in line with international norms.
It also wants to make it easier for foreign governments, international organizations, and world leaders to work together in the areas of Defense Finance and Economics to support the Government's ongoing efforts to make the Defense sector more indigenous and self-sufficient and to move forward with transformative reforms.
Some of the things that will be talked about are how to allocate and use resources efficiently and effectively and how to handle logistics in a cost-effective way.
The participants will also talk about different models and practices of finance and economics linked to Defense Acquisition around the world, as well as the latest developments and innovations in Defense Research and Development.
The talks will also talk about the best ways to manage human resources in the Defense, such as pay, pensions, and the welfare of Defense Personnel, as well as the role and duties of oversight mechanisms within the Defense ecosystem.
Facebook Comments