Industry News
News
Poland Is Looking Light Combat Aircraft For Its Air Force Amid Possible Transfer Of MiG-29 Fighters To Ukraine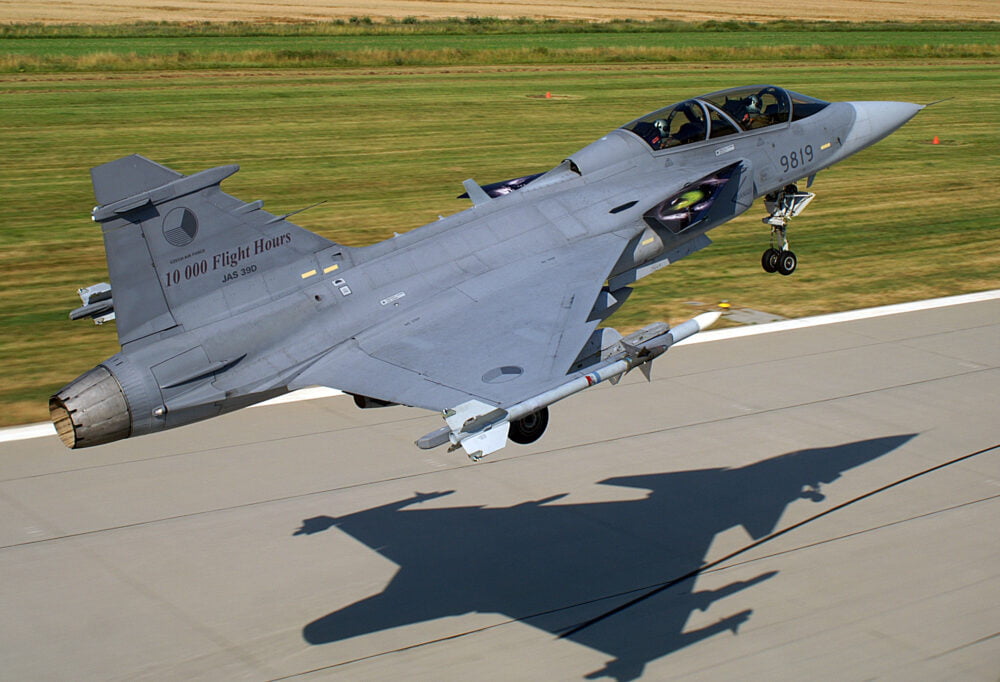 The declaration came in response to the Ukrainian President's request for MiG-29 fighter jets, some of which are now in duty with the country's war-torn Air Force. The US considered moving its F-16 fighter jets to Poland as backfill for MiG-29 aircraft as part of the theatrical drama that ensued.
However, the US refused to supply the planes to Ukraine, citing Pentagon estimates that any such transfer would be seen as an escalation by Russia, potentially dragging NATO into the conflict. The idea was eventually cancelled after a few days of diplomatic back and forth and severe warnings from Moscow.
After Russia bombed a MiG-29 maintenance facility to impair Ukraine's air capability, Ukraine continues to raise concerns about the necessity for MiG-29 fighter jets to repair and sustain its overworked Soviet-era fighters. If spare parts are not provided in a timely manner, the Air Force may be on the verge of collapsing.
While it is unclear whether NATO will finally agree to deliver the much-desired fighter jets to Ukraine, Poland has kept its options open in case a transfer is eventually authorised. Polish officials, on the other hand, have said firmly that the MiGs would not be taken up until a replacement has been promised.
While the F-16 was initially the favoured aircraft, if the MiGs must be moved across the border, Poland is considering numerous other options.
Without filing a formal Request for Information, the Polish Ministry of National Defense has been surreptitiously receiving presentations from numerous combat aircraft providers. Aerospace companies eager to extend their market have swooped in, detecting a lucrative potential. These reports could not be independently verified by EurAsian Times.
"The sole winner in the transfer of Polish fighters to Ukraine would have been Poland, since it was to receive the US F-16s."
Is Poland looking for additional fighters?
Poland may be looking into the Italian form of the Leonardo/Alenia Aermacchi M-346 Master, which is well equipped and war ready, according to reports. The Italians have been attempting to sell a combat-capable version of this trainer as an attack platform for quite some time. According to Leonardo, the aircraft will be a low-cost, dual-role platform that will complement the Poles' current trainer types.
According to an official presentation seen by Breaking Defense, the company's pitch to Warsaw is that "the use of an extended, combat variant of this proven aircraft, the M-346FA, can also be beneficial." It's a light multi-role aircraft with a radar that's a very cost-effective tactical option for today's battlefield.
The Korean Aerospace Industries (KAI) FA-50 light attack aircraft is the Polish Air Force's second option. Similar to the armed M-346 option, the FA-50 is a conversion of a training aircraft into a fighting platform.
Supersonic performance and compatibility with existing F-16 versions in Polish service are further benefits of the FA-50. The FA-50 can be equipped with an active electronically-scanning array (AESA) radar system.
Warsaw may propose buying 32 M-346FA or FA-50 fighter jets, while another option is for Poland to obtain 12-16 older, secondhand Tranche 1 Eurofighters from Italy. The cast-off Eurofighters have the advantage of being readily available and able to be supplied faster than any other choice.
Another alternative being considered in Poland is a lease for 32 Saab JAS-39C/D Gripen.
The operational attraction of the Gripen arises from the fact that it is the only western aircraft capable of operating from dispersed bases in the same way that the MiG-29s it would replace can.
While these choices are still being considered by Poland's National Defense Ministry, it may be worthwhile to investigate the rationale for Poland's preference for light combat jets rather than medium or heavy-duty fighters, as the pattern suggests.
The 'Need' for Combat Aircraft in Poland
By sending the obsolete MiG-29 fighter jets to Ukraine, Poland hoped to receive American F-16 fighter jets, which are more capable and less expensive to maintain than the MiG-29. The MiG-29 is a twin-engine fighter, whereas the F-16 is a single-engine fighter.
Any transfer of F-16s would boost Poland's capabilities, which are now based on the F-16 C/D. Despite Poland's demand for the most up-to-date F16s, the F-16 C/D would be a major upgrade over the Fulcrums they now fly.
Poland must keep a fleet ready to carry on operations as part of NATO commitments and for its own security needs, particularly in the face of Russian hostilities in the region.
Poland's interest in light combat aircraft, on the other hand, draws attention because the F-16s and MiG-29s are comparable planes, although the possibilities Poland is considering are in a separate category.
"Poland has already ordered F-35 fighter jets from the United States, which are expected to arrive in 2026, and they are already flying F-16s." Their desire for more F-16s or trainer-turned-light attack aircraft could stem from the requirement to train their fighter pilots on these planes before they can fly the F-35s, according to Joseph P Chacko, a defence analyst and military book.
Modern light fighters are also equipped with potent weaponry that meet the major requirements for air-to-air combat effectiveness while cutting maintenance and operational expenses.
A lightweight fighter has a low radar signature due to its small size. The radar detection of these fighter jets is challenging, making target acquisition problematic. The light fighter pilot has a significantly higher chance of seeing the heavier aircraft first and firing the important first shot because of these features.
Despite the significant demand for top-of-the-line fighter jets such as the F-35, F-15EX, Su-35, Su-57, Eurofighter Typhoons, Rafale, and Gripen, demand for small combat aircraft appears to be increasing.
Despite having a fleet of powerful fighter planes such as Mirage 2000s, Jaguars, Sukhoi-30MKIs, and the French Rafale, India has developed the Tejas, a Light Combat Aircraft (LCA). The government is also developing the AMCA, a futuristic combat aircraft.
Similarly, despite a strong campaign for the American F-35, Turkey is constructing its own LCA Hurjet, a deal it lost due to the acquisition of the Russian S-400 air defence system. Ankara is working on the TF-X, a fifth-generation fighter jet, in the same way as India is.
China, another major country, possesses the L-15 training plane and the JF-17 fighter jet, both of which it developed in collaboration with Pakistan. China has some of the most powerful aircraft in its inventory, with the J-20 stealth fighter in service and the J-31 on the way, but it continues to place a large bet on light combat jets, which it plans to sell.
Poland's decision hinges on whether or not it will be able to transfer its MiG-29 fighter jets in the future, which is currently unknown. Despite the fact that western countries have upped their help to Ukraine, the decision to provide offensive weapons is still a long way off. Another stumbling block to securing a deal for any of these boxers is the associated costs.
Having said that, Poland has been dealt its cards and is expected to benefit more from MiG transfer than Ukraine.
Facebook Comments