Indian Army
News
No Raw Materials From China Are Used To Make Bulletproof Clothing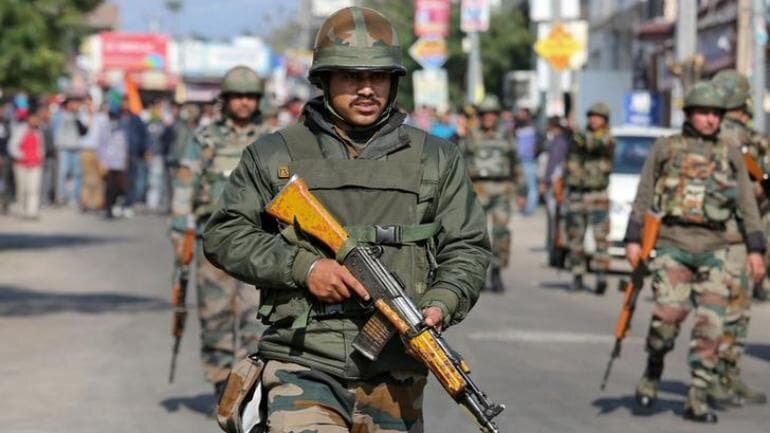 In the past, the Indian armed forces' protective gear was made with raw materials that were imported from a small number of US and European businesses.
The Indian company changed its supplier from a western source after winning the procurement process
The defence ministry has ordered that Indian firms must confirm they are not doing business with Chinese entities in order to crack down on the covert usage of raw materials from China for bulletproof jackets provided to the armed services.
The action was taken in response to a dispute over bulletproof vests that were provided in large quantities to the Army and contained a sizable percentage of Chinese materials. The use of raw materials from China is expressly prohibited in a new Coast Guard tender.
Competition among Indian suppliers for the 746 jacket contract is required to provide a proof stating that raw materials will not be supplied from China. The Indian Army, which has already enlisted BPJs with Chinese content, is likely to announce tenders for the purchase of protective equipment in the future now that the defence ministry has granted it emergency financial powers.
The army is the biggest consumer of protective gear due to its varied deployment, which includes border protection and counterinsurgency zones. The Indian company changed its supplier from a western source after winning the procurement process, as reported by ET in March 2019. This resulted in a portion of the $639 crore paid for the jackets by the Indian Army ending up with Chinese enterprises.
In the past, the Indian armed forces' protective gear was made with raw materials that were imported from a small number of US and European businesses. This changed when the vendor offered jackets for selection trials that were made with raw materials sourced from western regions in Europe and the US but changed suppliers after obtaining the contract. Industry groups encouraged the government to adopt a strategy to lessen reliance on Chinese materials in June 2020, claiming that significant amounts of foreign currency were being misdirected.
Facebook Comments