Internal Security
NIA Raids Unearth Newly Formed Terror Offshoots In Kashmir; Seizure Of Incriminating Material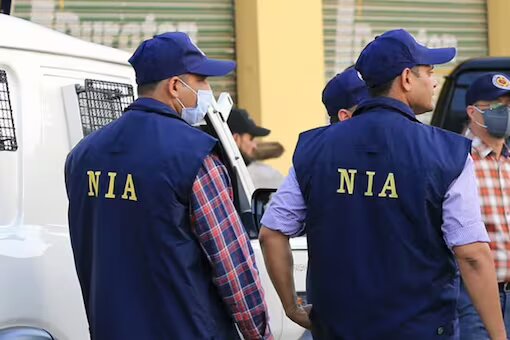 Cadres and workers of the newly formed organizations have been found to be collecting and distributing sticky/magnetic bombs, IEDs, funds, drugs, weapons, etc.
The case is about a plot that was made both in person and online, as well as plans by banned terrorist groups to carry out violent acts in J&K with sticky bombs
The National Investigation Agency (NIA) searched three more places in Srinagar and Budgam districts of Kashmir on Wednesday. The searches were part of an investigation into the actions of newly formed terrorist groups in Jammu and Kashmir. Later, the agency said that during its crackdown, it had found incriminating books and gadgets and taken them away.
The searches were done at the homes of sympathizers/cadres, hybrid terrorists, and overground workers (OGWs) who were linked to the newly-formed offshoots and affiliates of banned Pakistan-backed terror outfits Laskhar-e-Taiba (LeT), Jaish-e-Mohammed (JeM), Hizb-ul-Mujahideen (HM), Al-Badr, Al-Qaeda, etc.
The NIA has been cracking down on the activities of recently formed terrorist groups like The Resistance Front (TRF), United Liberation Front Jammu & Kashmir (ULFJ&K), Mujahideen Gazwat-ul-Hind (MGH), Jammu & Kashmir Freedom Fighters (JKFF), Kashmir Tigers, and the People's Anti-Fascist Force. The day-long raids and searches are the latest example of this.
In the last few days, 51 places have been searched because of the terror plot case that the NIA opened on its own on June 21, 2022. The case is about a plot that was made both in person and online, as well as plans by banned terrorist groups to carry out violent acts in J&K with sticky bombs, IEDs, small arms, etc. A spokesperson for the NIA said that the plans are part of a bigger plot to carry out acts of terror and violence by radicalizing local youth and getting workers on the surface to help, with the goal of upsetting the peace and harmony between different groups in J&K.
Cadres and workers of the newly formed organizations have been found to be collecting and distributing sticky/magnetic bombs, IEDs, funds, drugs, weapons, etc. Based on what the NIA has found, they are spreading terror, violence, and subversive actions in J&K.
Further investigations have shown that operators in Pakistan are using drones to send weapons, explosives, drugs, and other things to their operatives and cadres in the Kashmir valley. These people are using social media to get in touch with the workers and leaders in India.
Bharti Jain, which is based in New Delhi. Since 1996, she has been writing about security. Covering the Union home ministry, security services, the Election Commission, and the "prime" political beat, the Congress. In August 2012. Her news stories cover a wide range of topics, including terrorism and internal conflict, as well as strategic problems in India's neighborhood.
Facebook Comments