DRDO
Indian Navy
Indian Navy Successfully Tests Indigenous MRSAM From INS Visakhapatnam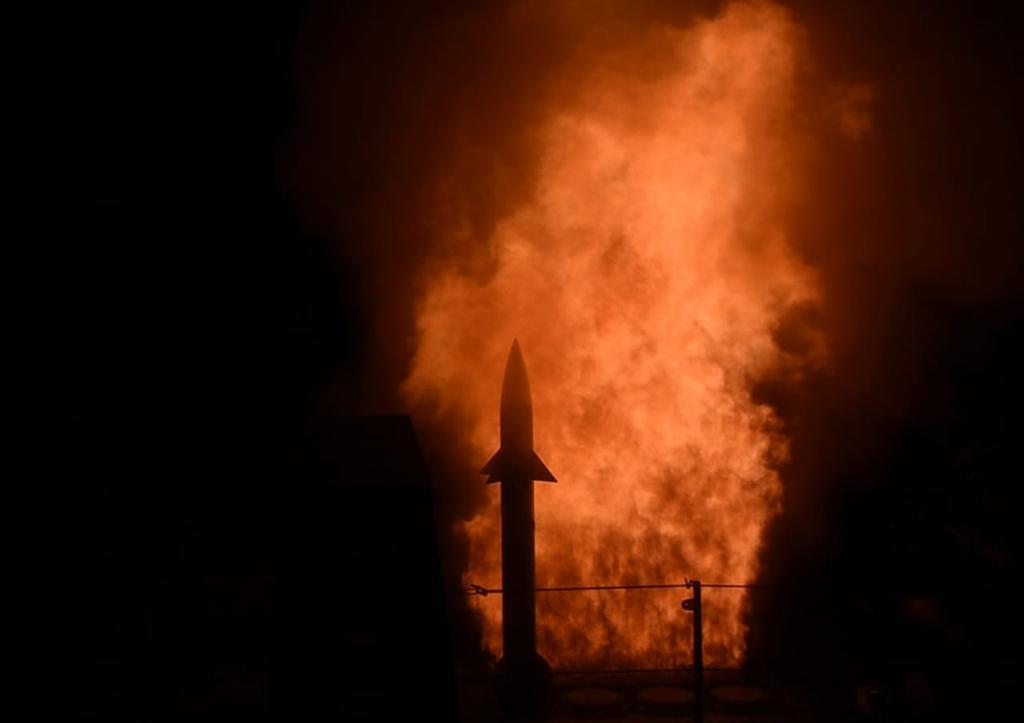 The successful test-firing of the MRSAM from INS Visakhapatnam marks a significant milestone for India's indigenous missile development programme.
The development and production of the MRSAM is part of India's broader efforts to become more self-sufficient in the defence sector.
Officials say that on March 7, the Indian Navy fired a Medium Range Surface-to-Air Missile (MRSAM) from the frontline warship INS Visakhapatnam. The test went well.
They said that the test firing proved that the weapon could be used as an anti-ship missile.
The MRSAM was made by Bharat Dynamics Limited (BDL), which shows the Navy's commitment to Atmanirbhar Bharat. It was made by the Defence Research and Development Organisation (DRDO) and the Institute of Actuaries of India (IAI).
#IndianNavy successfully undertook MRSAM firing from #INSVisakhapatnam validating capability to engage Anti Ship Missiles.
MRSAM jointly developed by @DRDO_India & #IAI, & produced at #BDL reflects #IndianNavy's commitment to #AatmaNirbharBharat.@DefenceMinIndia @PMOIndia pic.twitter.com/I8LwCV2WWH

— SpokespersonNavy (@indiannavy) March 7, 2023
In a statement, the Indian Navy said, "#IndianNavy successfully fired MRSAM from #INSVisakhapatnam to prove its ability to engage Anti-Ship Missiles." MRSAM, which was made at #BDL and was made by @DRDO India and #IAI, shows that the #IndianNavy is committed to #AatmaNirbharBharat."
Facebook Comments