Defence
India's First Woman Rafale Pilot Participates In Air Force Exercise In France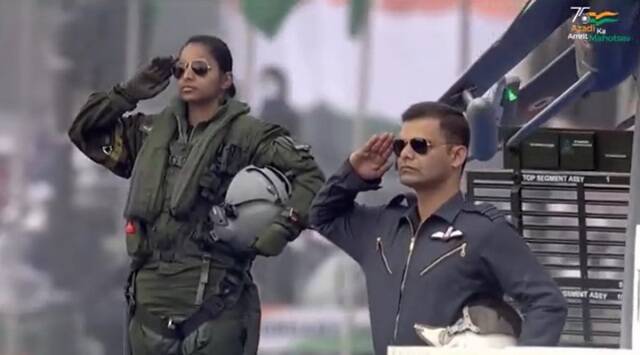 Flight Lieutenant Shivangi Singh, India's first woman Rafale pilot, has joined the Indian Air Force team for a major international exercise in France.
The aim of the exercise is to enhance the interoperability between the Indian, French air forces and to share best practices in air combat operations
The first woman pilot in the Indian Air Force to fly a Rafale fighter jet is part of the IAF group taking part in the international exercise "Orion" in France.
IAF officers said that Flight Lieutenant Shivangi Singh is in France to take part in the exercise. This is the first time that India has sent Rafale jets to a place outside of India.
Squadron Leader Avni Chaturvedi was the first woman fighter pilot from the IAF to go to an international exercise. She went to Japan for the 'Dharma Guardian' drill in January of this year.
Flight Lieutenant Singh joined the Indian Air Force (IAF) in 2017 and was commissioned into the IAF's second group of women fighter pilots.
Before flying the Rafale, Flight Lieutenant Singh flew the MiG-21 Bison.
She is a resident of Varanasi. She is part of the Indian Air Force's Golden Arrows squadron, which is based in Ambala, Punjab.
In 2020, Flight Lieutenant Singh became the first woman fighter pilot to fly the Rafale after she was selected as a Rafale pilot following a stringent selection process.
Facebook Comments