Indian Navy
Under SPRINT Plan, Indian Navy Signs Contract For Autonomous Armed Boat Swarms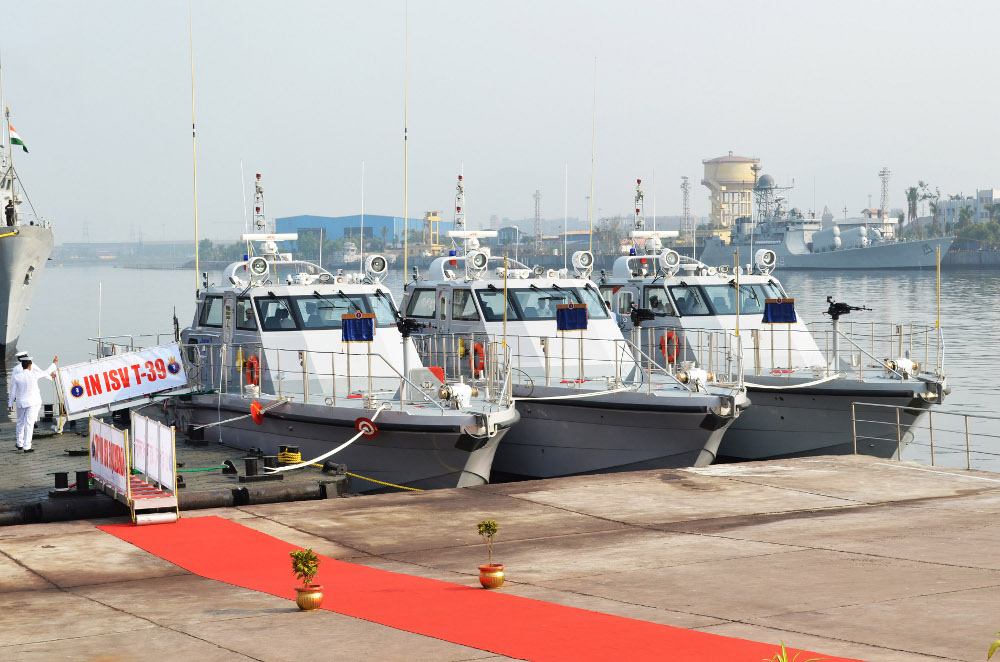 The platform will be able to do a variety of navy and security tasks, such as high-speed interdiction, surveillance, law enforcement operations
"SPRINT" stands for Supporting Pole-vaulting in Research and Development through Innovations for Defence Excellence (IdeX)
The Indian Navy has signed a deal with Sagar Defence Engineering Pvt. Ltd. for armed autonomous boat swarms. This is part of a programme called "SPRINT," which is meant to help domestic companies develop niche defence technologies.
This is the 50th contract under "SPRINT," which aims to have 75 homegrown technologies made by the private sector for the Navy. Officials say this is the 50th contract to be made under "SPRINT." Wednesday was when the contract was signed.
"We are still pushing to get the 100th contract signed by the end of January. As part of Azadi ka Amrit Mahotsav, we want to use 75 new technologies by August 15, 2023," a Navy official said.
The company said in a statement that Sagar Defence Engineering has the know-how to make the country's first armed, unmanned, autonomous boat that can swarm.
"The agreement is about a Defense India Start-up Challenge (DISC 7) SPRINT project for the Indian Navy, and the Indian Navy plans to place an order for 12 systems after the weaponized autonomous unmanned boat is built," the document said.
The platform will be able to do a variety of navy and security tasks, such as high-speed interdiction, surveillance, law enforcement operations, Command, Control, Communications, Computers (C4) Intelligence, Surveillance, and Reconnaissance (C4ISR), and low-intensity maritime operations.
"SPRINT" stands for Supporting Pole-vaulting in Research and Development through Innovations for Defence Excellence (IdeX), Naval Innovation and Indigenisation Organisation (NIIO), and Technology Development Acceleration Cell (TDAC). Prime Minister Narendra Modi started it last July.
Facebook Comments