Indian Air Force
With $4 Billion Programme, India To Modernize Sukhoi Su-30MKI Fighter Fleet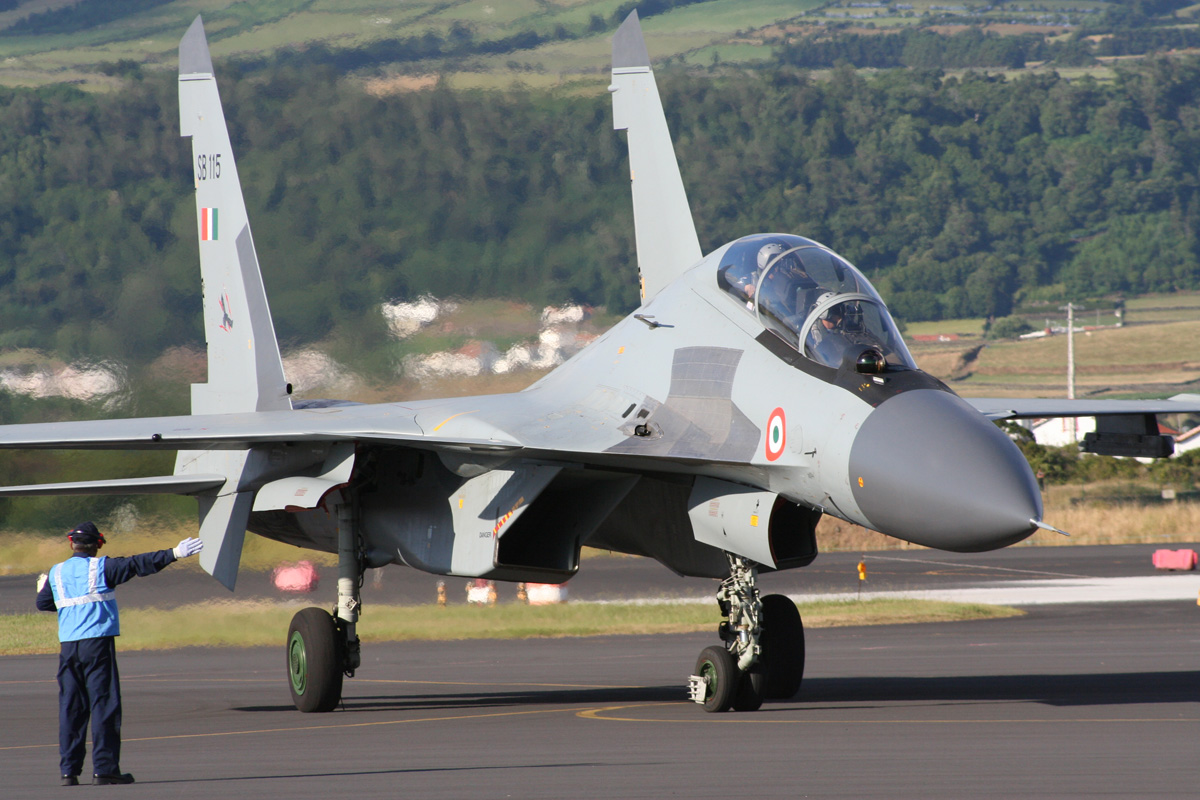 The Su-30MKI has remained the most common combat plane in the Indian Air Force. It works with smaller fleets of Mirage 2000s, MiG-29s, and MiG-21s.
The Su-30MKI is a fighter jet from the fourth generation. It was made for India as a version of the Sukhoi Su-30
Indian media say that Hindustan Aeronautics Limited (HAL) will ask the Indian Ministry of Defense for $4 billion to improve the country's fleet of Sukhoi Su-30MKI fighter jets.
The upgrade, which is called "Super Sukhoi," is set to happen in 2021. But it has been in doubt ever since Russia began its full-scale invasion of Ukraine.
Several Indian news sites say that the Indian government is now likely to approve an updated upgrade programme.
Reports from the past say that the programme was changed to hire more people from domestic aerospace companies.
New electronics
Most of the changes are to the jets' electronics and sensor systems. Notably, the slotted planar array radar from the 1980s will be replaced by a HAL-made Uttam MK3 active electronically scanned array (AESA) radar.
The radar will be paired with a new infrared search and track (IRST) system made in the United States. Its advantages over the original OLS-30 system are still unknown.
A new digital flight control computer will also be put in, along with a modernised cockpit with new screens (DFCC).
The weapons will also be improved so that they can carry a wider range of air-to-air missiles, cruise missiles, and sensor pods made in the United States.
The Indian Air Force has 260 Su-30MKIs, but only 150 are expected to go through the upgrade programme. The programme will start in 2024, and the first upgraded aircraft will be ready by 2025.
India's most numerous jet
The Su-30MKI is a fighter jet from the fourth generation. It was made for India as a version of the Sukhoi Su-30, which was a further development of the Su-27 from the Soviet era.
50 of India's Su-30MKIs were made in Russia, and the rest were made by HAL with a licence.
Since deliveries stopped in 2018, the Su-30MKI has remained the most common combat plane in the Indian Air Force. It works with smaller fleets of Mirage 2000s, MiG-29s, and MiG-21s.
In 2019, India started getting the Dassault Rafale, which is the most modern plane it has ever had. Production of the Su-30MKI was stopped, and plans were made to improve the plane so that it could compete with 4.5-generation jets like the Shenyang J-16 from China.
Facebook Comments