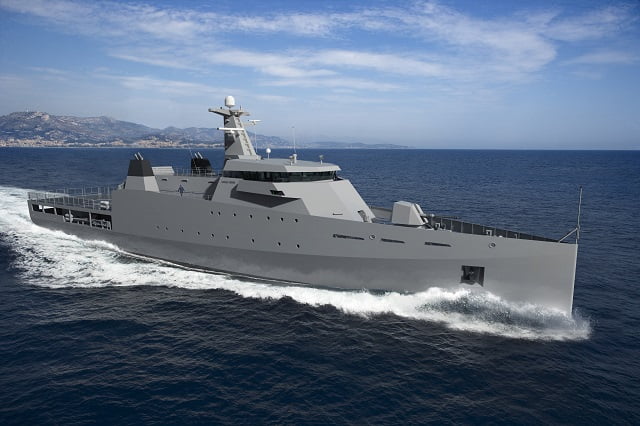 Goa Shipyard Limited has emerged as the top shipyard for the construction of the Indian Navy's next generation off-shore patrol vessels (NGOPVs) and the Indian Coast Guard's eight quick patrol vessels. GSL chairman and managing director B B Nagpal recently stated that the two contracts are likely to be signed soon.
The contract for 11 next-generation off-shore patrol vessels is valued at roughly Rs 9,000 crore, according to preliminary information published by the ministry of defence. Seven of the warships are expected to be built by GSL, with the remaining four being built by another shipyard.
The naval off-shore patrol vessels will play an important part in the protection of offshore assets, mine countermeasure operations via modular payloads, and special operations.
"The yard has been modernised in numerous ways. "GSL has been chosen as the lowest bidder for a contract to build swift patrol vessels for the Indian Coast Guard as well as the Navy's next generation off-shore patrol vessels," Nagpal added.
A formal contract for the two projects will be inked in the coming months, according to GSL officials, with the rapid patrol vessels being built according to GSL's in-house design and current technology.
The Defence Acquisition Council (DAC) approved the purchase of six indigenously designed NGOPVs for the Indian Navy in 2018, at a cost of about Rs 4,941 crore. The contract was awarded to Anil Ambani's Pipavav Shipyards, however it was eventually cancelled due to a series of difficulties.
In December 2020, the Ministry of Defence upped the number of platforms for the Indian Navy to 11, and a tender for more than Rs 9,000 crore was published, which GSL is now on the verge of winning.
The advanced patrol vessels will enable the navy track and counter the steady growth in the deployment of Chinese research vessels in the Indian Ocean Region and in Indian waterways, which would bolster India's maritime security.
The Navy wants to have 200 vessels by 2027, but budget constraints have stopped it from expanding its surface and subsurface fleet significantly.
For the Indian Navy, Goa Shipyard is also developing autonomous systems.
Facebook Comments