Defence
DRDO Scientist Exposes Insights Into India's Agni 6 Missile Programme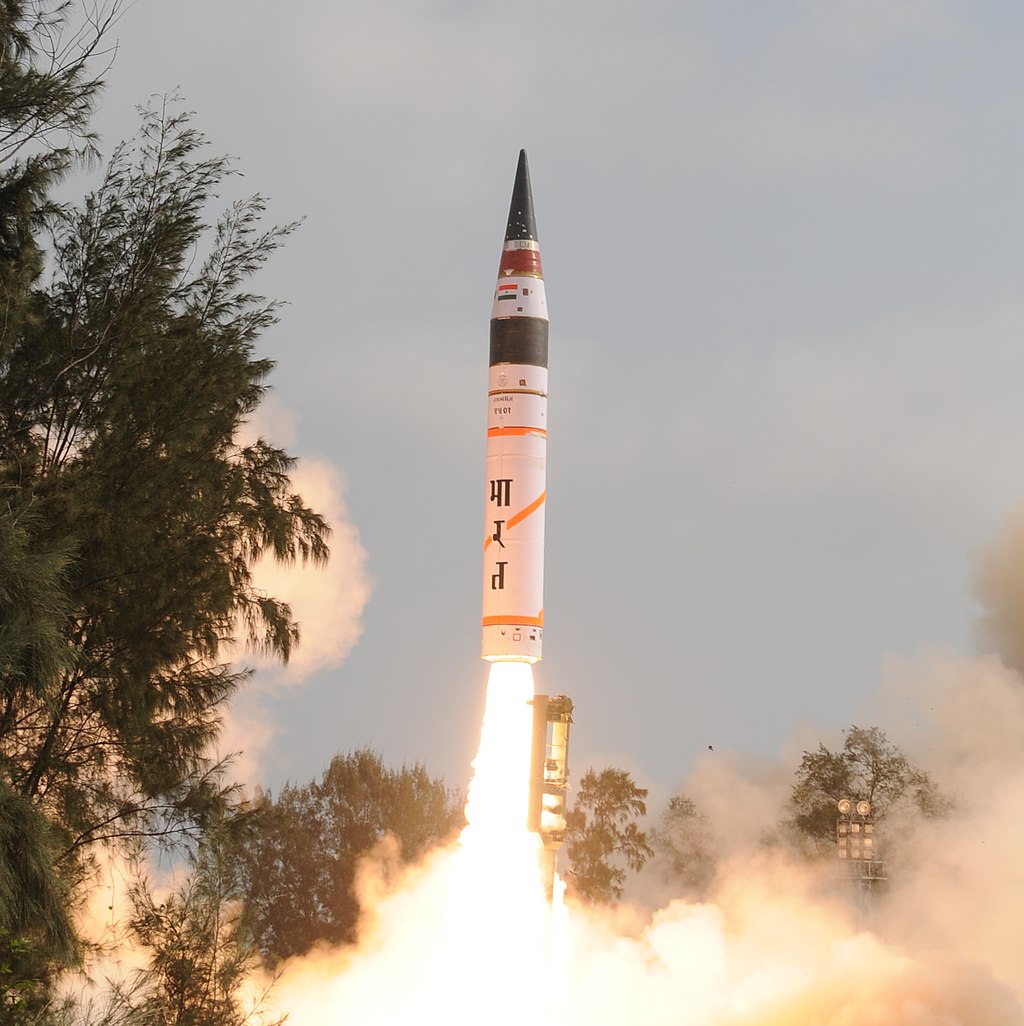 The Agni 5, the Agni 6 is likely to be kept in a road-mobile canister form so that it can be used more quickly.
More information in the ATS chargesheet suggests that Kurulkar may have also shared information about other sensitive technologies
The 'honey-trapped' DRDO scientist Pradeep Kurulkar, who was arrested on espionage charges by the Maharashtra Anti-Terrorism Squad (ATS), told the accused Pakistani spy Zara Dasgupta about several Indian missile projects.
The 59-year-old scientist, who was Director at the DRDO's Research & Development Establishment (Engineers) or R&DE wing, also offered to talk about the strategic Agni 6 missile.
ATS says that Zara, a supposed Pakistani spy, got in touch with Kurulkar through WhatsApp. She said she worked for a software engineering company in the UK and sent him obscene messages and video calls.
The chargesheet says that Kurulkar fell in love with her and told her secret information about several missile programs, including Agni 6 and BrahMos.
The ATS also showed some messages in which the accused Pakistani spy Zara asks Kurulkar if he was involved in the BrahMos program. In these messages, Kurulkar seems to say that he was.
Zara asks, "Was Brahmos also one of your ideas, babe?"
He said yes and said, "The dangerous one." He also said that he has the first design reports for all models of the BrahMos missile.
Kurulkar says that he has saved a copy of the report and will show it to them when Zara comes to see him.
He says, "I can't send a copy of that report via WA (WhatsApp) or mail because it's highly secret… I'll write it out and have it ready for you when you come. will do their best to show you here."
The ATS chargesheet says that Kurulkar has also talked about the Agni 6 missiles and what they can do.
Agni 6 is an intercontinental ballistic missile (ICBM) that is being made by DRDO. It has a long range and can hit targets more than 6,000 kilometers away.
Like its older brother, the Agni 5, the Agni 6 is likely to be kept in a road-mobile canister form so that it can be used more quickly.
This shows how important the road-mobile device is.
ATS says that Kurulkar has talked about the launcher and how it is set up in the talks.
More information in the ATS chargesheet suggests that Kurulkar may have also shared information about other sensitive technologies, such as surface-to-air missiles, the Shakti anti-satellite missile (ASAT), AK systems, the indigenous air-to-air Astra missile, and the Meteor missile that was bought from the French with Rafale jets.
Facebook Comments